GLASS RESTORATION KIT
WHY THE FULL GLASS RESTORATION KIT?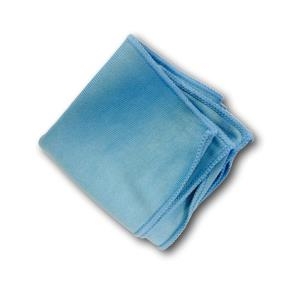 To get the full benefits of our glass coating products, we bring you the Glass Restoration Kit. Are you tired of permanent streaks, marks and murky deposits in your shower, on the glass in your car, or your windows? Would you prefer to enjoy clear views and virtually maintenance free glass?
Our glass restoration kit gives you everything you need to restore the glass in your shower, in your windows, the glazing on your tiles, as well as making your windscreens and car windows look as good as new!
HOW TO USE YOUR GLASS RESTORATION KIT
The first step is to thoroughly clean your glass or tiles using our professional-grade Balconano® Heavy Duty Glass Cleaner. In our Glass Restoration Kit, we have included a microfiber glass cleaning cloth, which is specially designed to remove heavier soilings from all hard surfaces. Included in the glass restoration kit is a pair of lightweight but strong nitrile gloves to protect your hands against excessive drying from our heavy duty glass cleaner. These powder-free blue nitrile gloves provide superior resistance to chemicals, cuts, tears and abrasions. Their soft, conforming design maintains comfort while offering great levels of dexterity and sensitivity
The problem with glass is that it is not totally smooth, which is why it needs cleaning so often and why it needs such a good cleaning before applying the BalcoNano® Glass Coating. Also the older glass gets, the rougher the surface, so the more difficult to clean and keep clean, which is why we created the full Glass Restoration Kit.
COATING THE GLASS
After the glass is thoroughly cleaned, it is time to spread a layer of our BalcoNano® Glass Coating to fill in the holes and give a wonderfully smooth surface to the glass, making it more resistant to dirt and dust than when it was new!
This is also applied wearing your nitrile gloves.
This glass coating will make your glass so slippery that it will be many times faster to clean and will stay looking cleaner for 3 to 10 years.
WHAT IS INCLUDED IN THE GLASS RESTORATION KIT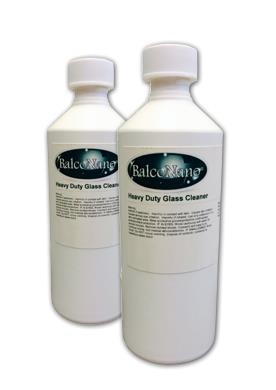 The BalcoNano® Glass Restoration kit consists of:
One 500ml bottle BalcoNano® Heavy Duty Cleaner
10 BalcoNano® double sachets.
One premium microfiber glass cloth.
One pair of powder free blue nitrile gloves.
Buy your BalcoNano® Glass Restoration Kit today!
IS SELF CLEANING GLASS A DREAM?
Can there really be such a thing as self cleaning glass?
As smooth and perfect as glass may seem, the surface is in fact tremendously pitted. These imperfections and holes fill up and become embedded with dirt, grime, slime, bacteria, calcium and other mineral deposits and that is why windows and shower doors need a lot of cleaning to maintain their brilliance
That cloudy look windows can get is in fact mostly calcium that came from water and got stuck on the surface, after the water evaporated. Also glass continues to deteriorate over time, so is harder and harder to keep clean.
Imagine if you could somehow thoroughly clean glass one last time and then make it self cleaning! While you are dreaming, why not take it a step further and imagine that it could stay that way for a few years without the need to thoroughly clean, polish or work so hard to keep it looking good.
WHAT IS SELF CLEANING GLASS?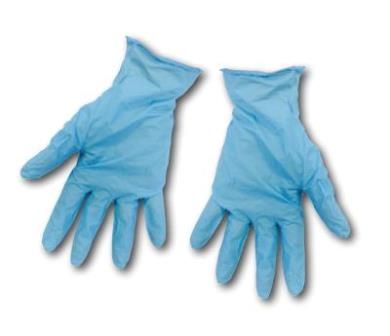 With the latest technology, this dream of self cleaning glass is entirely possible. Our BalcoNano Glass Coating is a transparent shield that is applied to any glass or ceramic surface, giving it a hard and durable water repellent and "self-cleaning" surface. Dirt and other deposits cannot cling to the treated glass surface and either wash away easily or can be simply cleaned with water and a cloth.
What happens is that our glass coating makes the glass water repellent and the water can't get into the pits and valleys of the glass. In fact the water will sit high on the surface and the droplets will tend to curl up and quickly roll away. Dirt, grime, slime, calcium and other deposits will not be able to embed or cling strongly to the surface and will wash away easily.
This is why it is known as self cleaning glass - it does practically clean itself. For more details and a more visual representation of how self cleaning glass works, we advise, watching this film.
THE LIFE SPAN OF SELF CLEANING GLASS COATING
From a practical point of view, if properly prepared by thorough cleaning, your self cleaning glass coating will keep the surfaces smooth and reduce your cleaning cycle by up to 90% for 3-10 years, and when the glass coating gets too old and worn, it can be renewed by a deep clean using our BalcoNano® Heavy Duty Glass Cleaner and a new coat can be applied.