COMPOSITE DECKING BALCONY DECKING
Balcony Decking and Roof Terrace Flooring
Composite Decking | Technical Details | Colours and Finishes | Accessories | Galleries | Prices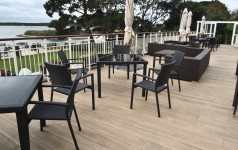 BALCONY DECKING
Balcony decking choices are enormous but with such an important space to deal with, why not choose the highest quality easiest-to-install option? Our composite decking marries the gorgeous look of authentic oak and other timbers, with the convenience of the best manmade materials.
Balcony Systems's composite decking will not warp, splinter, rot nor harbour slippery mold. It is also very easy to clean since it is not porous. Our materials are almost maintenance-free, whereas natural wood needs treating every year. Outdoor wood also tends to need replacing about once every seven years, which makes for a much larger expense long term.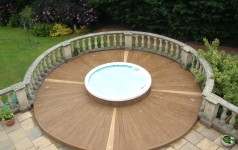 For those who only like the look and feel of natural wood, you might be surprised by the technical breakthroughs and pure care that have been put into the design of our composite decking boards. They are crafted from moulds made of the highest-quality heart of oak boards. Next they are coloured by hand to replicate the detail and beauty of real oak and other timbers. The result is almost no replication from board to board.
In addition, our boards come in many different textures and colours.
Many people love being outside barefooted and with our highly cleanable, splinter-free balcony decking material, this can be a pleasant and clean option.
ROOF TERRACE FLOORING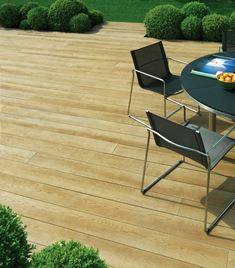 A roof terrace should be a pleasure and with our wide range of composite decking boards, there is a decking solution for every taste.
In addition to long-lasting beauty, our decking is very easy to install and can also supply you the needed substructure that fits together easily, a little like Lego.
Shouldn't you consider the best balcony decking available? Wouldn't you enjoy virtually maintenance-free, stable and quiet balcony and roof top decking in your home or business?
<Get your free quotation for balcony decking by contacting us today!