Glass Gates
Tech Specs | Installation | Gallery | Projects | Reviews
We get quite often requests from clients for an opening and a lockable solution for access through a balustrade. Be it for a swimming pool area, access to an area of roof or other solution required rather than having to climb over the balustrade.
Originally we used to supply an aluminium framed gate/door solution as you can see from the pictures but later on we have added a solution that is an all glass gate fixing to newel posts either side. This is now the solution of choice that we offer and customers find this more aesthetic and pleasing.
Frameless Glass Gates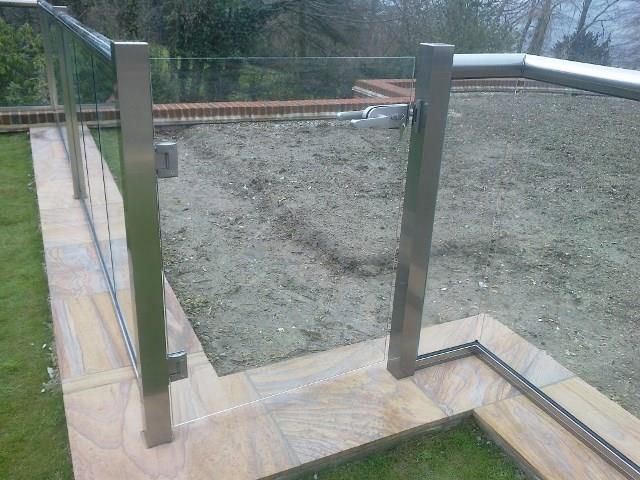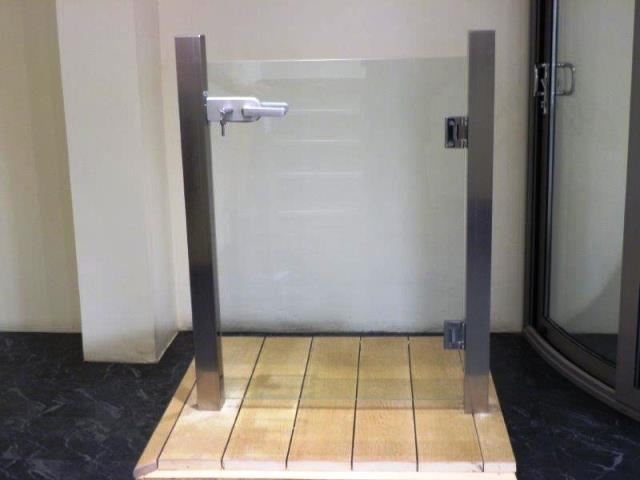 We at Balcony Systems can offer lockable glass gates and doors, which are particularly popular around pools and again provide safety and beauty with the addition of convenience. These go hand in hand as an accessory to our Glass Balustrades and are a modern alternative to a wooden fence or gate. * Please call Balcony for more information or a quotation today on 01342 410411.
* Please note that balcony gates are not considered a permanent guarding and not designed to meet the loads that a balustrade or guarding is. These are considered lockable gates and operate as such. If you have any queries as to your specific application and the requirements please consult with your local council or planning consultant to confirm the requirements of your specific project and make sure this application is suitable.