Glass Juliet Balconies
Let the fresh air back into your life - our glass Juliets are stylish, practical and easy to install.
A Juliet Balcony (also known as a French or False balcony) sits across a full-height upper-storey opening. It doesn't extend outwards so it can't be walked on, but it lets in natural light and air.
JULIET BALCONIES
Tech Specs | Installation | Gallery | Projects | Articles | Reviews | Sizing
Juliet Balconies with Handrails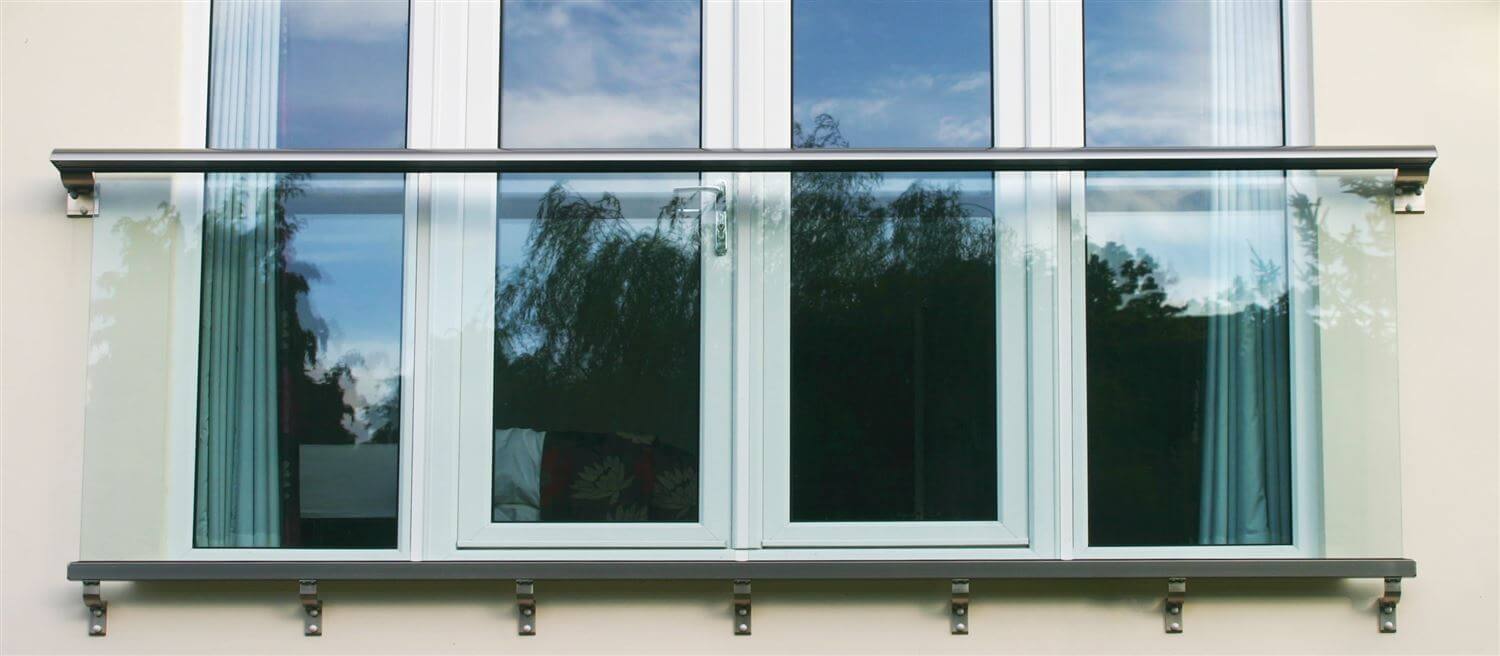 *Click a picture to see our Juliet gallery
Juliet Balconies have become massively popular for the light and air they allow into upper storey rooms. Our Juliets use the unique HYBRID® system, which combines the minimum of visual distraction with maximum safety and ease of installation.
The innovative engineering design at the heart of the HYBRID® system uses invisible bracing within an elegant – and comfortable - self-supporting handrail. See more about the HYBRID® system here.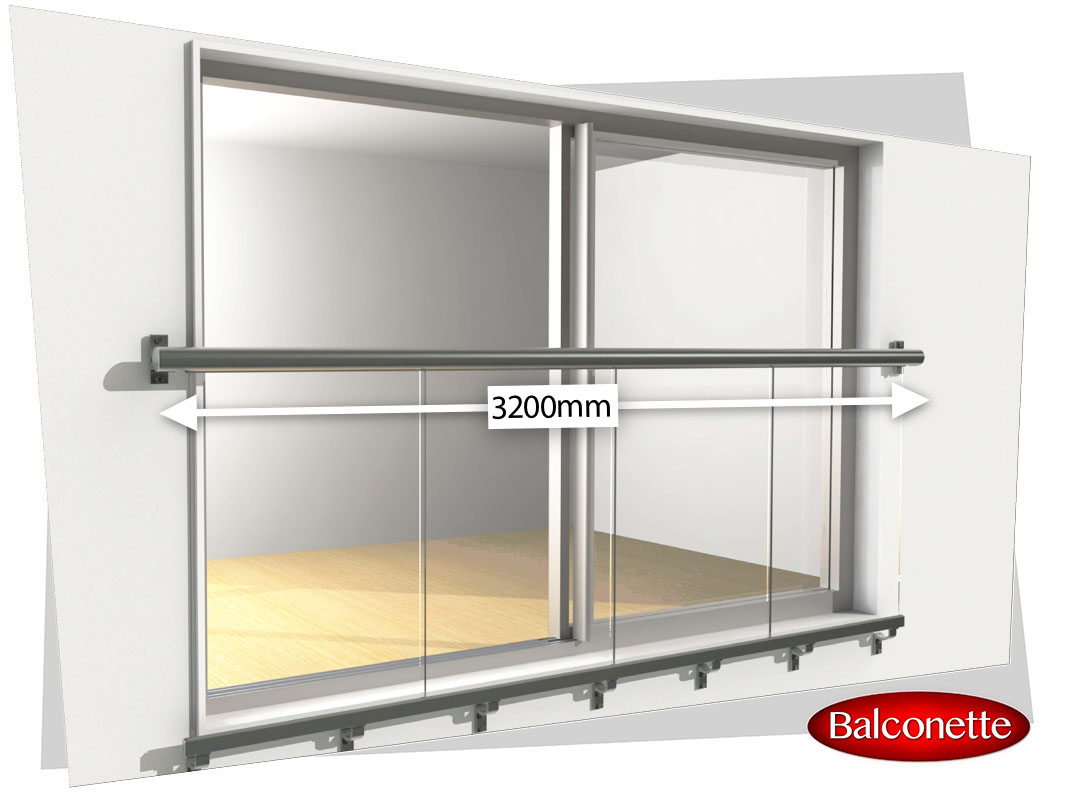 The Orbit Handrail
The Orbit Handrail has a circular cross-section, and is supported by our unique HYBRID® system. This enables straight runs of up to 4 metres between upright supports, including end supports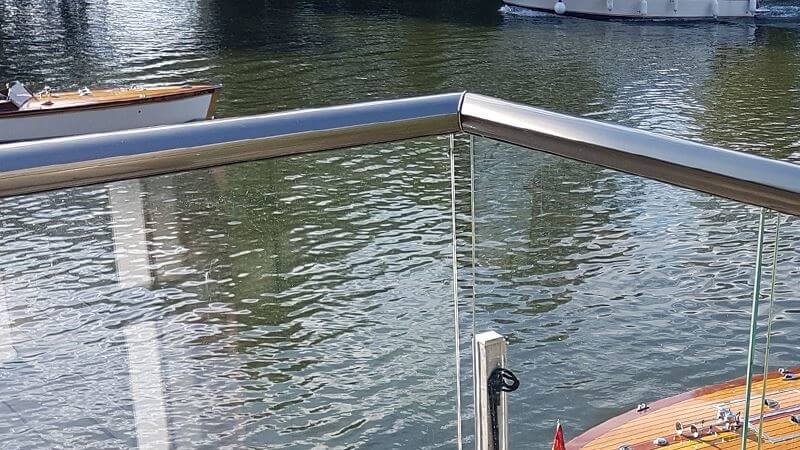 The Aero Handrail
The Aero Handrail is shaped like a wing and is particularly comfortable for leaning on. As with the Orbit handrail, it uses our unique HYBRID® system.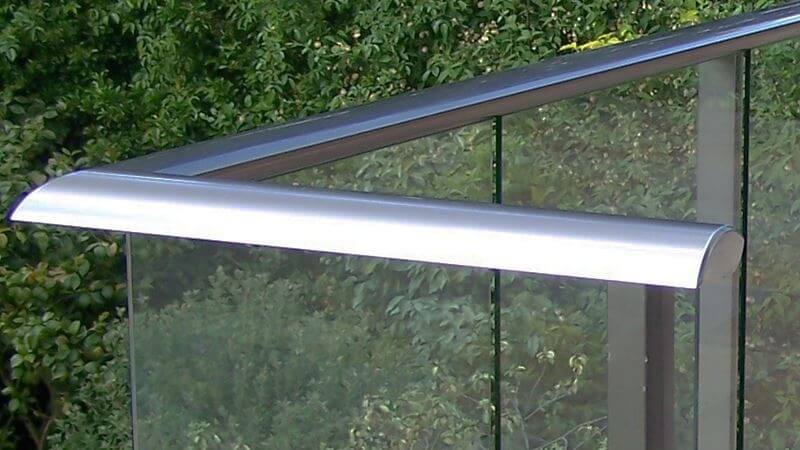 For Juliets using the Orbit handrail, we can replace the usual lower supporting channel with a second, inverted section of Orbit rail, mirroring the handrail. This is the Mirror Juliet.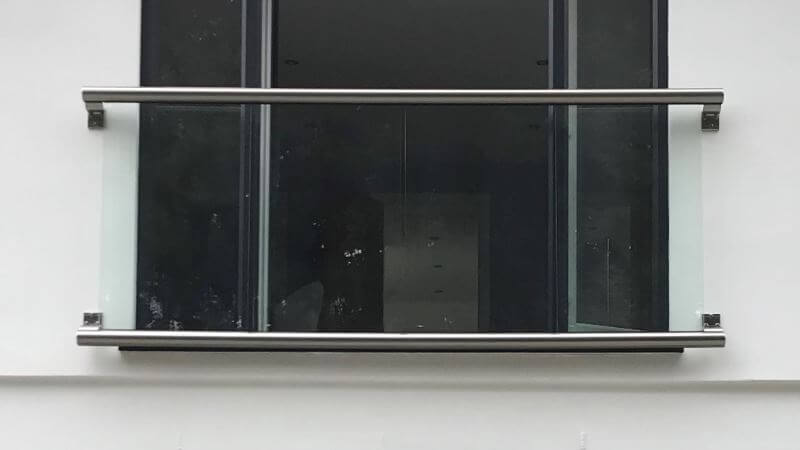 All handrails are made from anodised aluminium, giving excellent structural stability, and scratchresistance. They are rust-free, even in challenging coastal conditions. Stock colours are shown below. For larger orders a full range of RAL colours is available.

Thickness
Our balcomies standardly come with 10mm clear toughened glass. - other options are available.
Tints
They can be supplied with a choice of different tints: clear, green, grey, bronze and blue.
Self-Cleaning
All glass types can be supplied with the unique double sided self-cleaning glass coating. This is a nanocoating applied to both sides of your glass. It repels water and dirt, which generally just slides off the coated glass. The coating lasts from 3-10 years.
See more about our Balconano self-cleaning coating here
Frameless Juliet Balconies

*Click a picture to see our Juliet gallery
Frameless Glass Juliet Balconies are a sheet of glass across an opening on or above first-floor level - usually coupled with inward opening french doors.
They are an effective solution to allow extra light and fresh air into a room. As they are fixed at the sides, there are no barriers at all in the way of the view.
See full details of the frameless Juliet here, including video: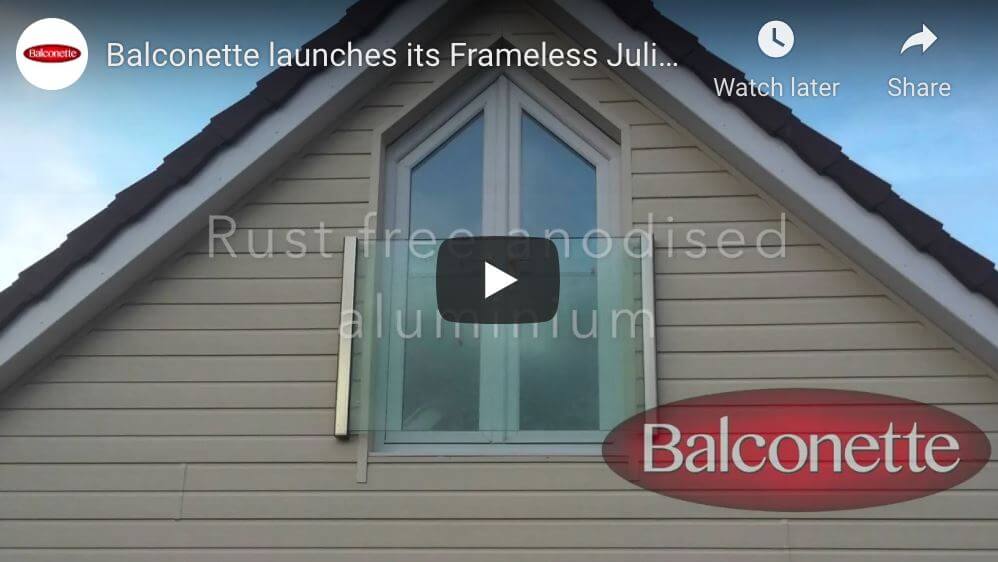 Frameless systems are usually supplied with 2.15mm Laminated Toughened clear glass. Other options are only available by special order - talk to one of representatives for details
More information about our Juliets
Tech Specs | Installation | Gallery | Projects | Articles | Reviews
More about Juliet Balconies
We offer a variety of services from supply-only to a full supply and installation package on larger projects. Use our easy online pricing to get an immediate price on your balcony sizes, models and available options. Also feel free to call one of our friendly experts if you have any questions.
Self-Cleaning Glass:
Self-cleaning glass is an option for all our glass. This is a nano-coating applied to both sides of your glass. It repels water and dirt, which generally just slides off the coated glass. The coating lasts from 3-10 years.
Gallery
Browse our Juliet Balcony gallery for inspiration for your project. We can also arrange for you to visit a BALCONETTE installation in your area.
Types of Juliet balconies
Click here for more information on Trade customers
RAILING COLOUR OPTIONS
Available in 3 colour finish options: White powder coating, Silver Anodised, and Balconette's Proprietary Royal Chrome Anodised finish. All finishes come with Balcony Systems' 10 year Guarantee.
GLASS TYPES
All Fast-Track sized Juliet Balconies come with 10mm clear toughened glass. Custom Juliets can be supplied with a choice of different tints: clear, green, grey, and bronze. All glass types can be supplied with the unique BalcoNano® double sided self-cleaning glass coating.
WHAT IS A JULIET BALCONY?
The Juliet balcony, also known as a "false balcony", a "balconette", or "French balcony", and often spelled "Juliette balcony", gets its name from Juliet's famous Verona balcony scene where the young lovers first meet and declare their love for each other in Shakespeare's play "Romeo & Juliet".
A Juliet Balcony is basically defined as a guard rail or balustrade that protects a full height opening where a protection from fall is required. This is not a balcony as such in that you cannot step out onto it but only stand in the opening and lean on it. Sometimes also called a "false balcony".
The Juliet balcony is a great way to add many of the advantages of a balcony but without the structural complications and cost.
It is a simple balustrade fixed to the external facade of a building to allow rooms on the first or higher floors to have inward-opening full-height French doors, which means more light and sense of space, more views and more air – and is a simple solution to achieving the "luxury" feel of a balcony with relative simplicity.
Traditionally, Juliet balconies were made from steel and usually painted black, with vertical bars. Clamped to a building's external facade, they could often be ugly or solid looking structures that did little to compliment the look of the building while disturbing the view from the inside with obtrusive ironworks and railings.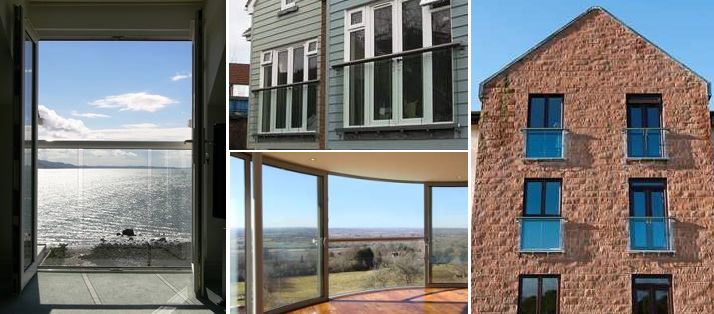 THE JULIET BALCONY: A LIGHT TOUCH
At Balcony Systems we worked hard to develop a Juliet balcony
Our system helps fulfil the purpose of having floor-length inward-opening ground-level windows in the first place: to create light and space and wider views, while gracing the external facade with something that intrudes less on – or even improves – the overall visual appeal of the architecture.
Our Juliet balconies in glass are an innovative design that utilises the strength of our patented aluminium handrail to enable much greater spans of glass (up to 4 metres!) to be achieved without the need for any supporting posts. The result is a more graceful Juliet balcony that takes much fuller advantage of the strength and aesthetic qualities of glass but which is also virtually maintenance free and very straightforward to install.
JULIET BALCONY: RESEARCH, DEVELOPMENT, SOLUTION, RESULT
We researched and developed our Juliet balcony design from our on-site experience and with the needs of architects, developers and installers in mind - as well, of course, as the customer. The result is a Juliet balcony that is maintenance free and one of the easiest- if not the easiest - to install.
Not only that but in the unlikely event that a glass panel ever needs to be replaced, this can be done easily from inside the property without the need for scaffolding.
Our Juliet balconies have become so popular that we have over a hundred Fast-Track Sizes available. These fast track sizes are made in an incredibly short 5 working day turnaround. Sizes from 1.0m wide up to 4.0m all in a choice of four colours. You can order single units or in bulk to suit any residential or commercial development, renovation or improvement project:
We have supplied Juliet Balcony systems all across the British Isles from The Isle of Lewis to Lands End and from Northern Ireland to Aberdeen, the product and its ease of installation is praised by one customer after another
The materials used to make our Juliet Balcony range - from the anodised aluminium of the handrails to the safety glass toughened on both sides or the BalcoNano self-cleaning coating - require almost no maintenance other than very light cleaning and guarantee your glass Juliet balcony a very long trouble-free life.
AND TO ASSIST YOU FURTHER . . .
All our Juliet balconies comply with current building regulations and to further assist you, you can click through to:
SUPERB CUSTOMER SERVICE
To put the icing on the cake, we back up our top-notch glass Juliet balconies with excellent customer service. We work to make your experience as stress-free as possible, from conception and planning right through to installation and the many years of enjoyment of the finished product. So you will find a friendly member of our staff never more than an email or phone call away and ready to answer your queries or technical questions promptly.
Our glass Juliet balcony system lets in the light, providing a strong, safe, easily installed, low maintenance Juliet balcony that adds an affordable and attractive feature to any new-build or renovation project.
For more information about our Juliet balcony systems, please contact us.
MORE ABOUT JULIET BALCONIES
JULIET BALCONIES CASE STUDIES