AEROFOIL SYSTEM GLASS BALUSTRADE
Aerofoil style glass balustrade
A unique wing-shaped shaped handrail that does more with less
The Aerofoil system glass balustrade is by far our best seller. Its unique aerofoil shaped handrail offers a comfortable surface to lean on, whilst being subtly eye-catching. Costs are lower then fully frameless options.
Beneath the surface, the handrail contains clever cantilevered engineering which enables long horizontal runs with few upright supports needed. It gives a feeling of sturdiness, and makes a distinct architectural statement. There is nothing else on the market to match it.
The Aerofoil system allows for 4-metre runs without the need for any posts at all, when the ends are fixed between walls. Longer runs require upright supports at maximum spacings of 2.1 metres. These upright posts sit behind the glass, allowing the handrail rail and glass to run in front of them, uninterrupted.
Choose you configuration, sizes, colour and other options on our configurator page for an instant price: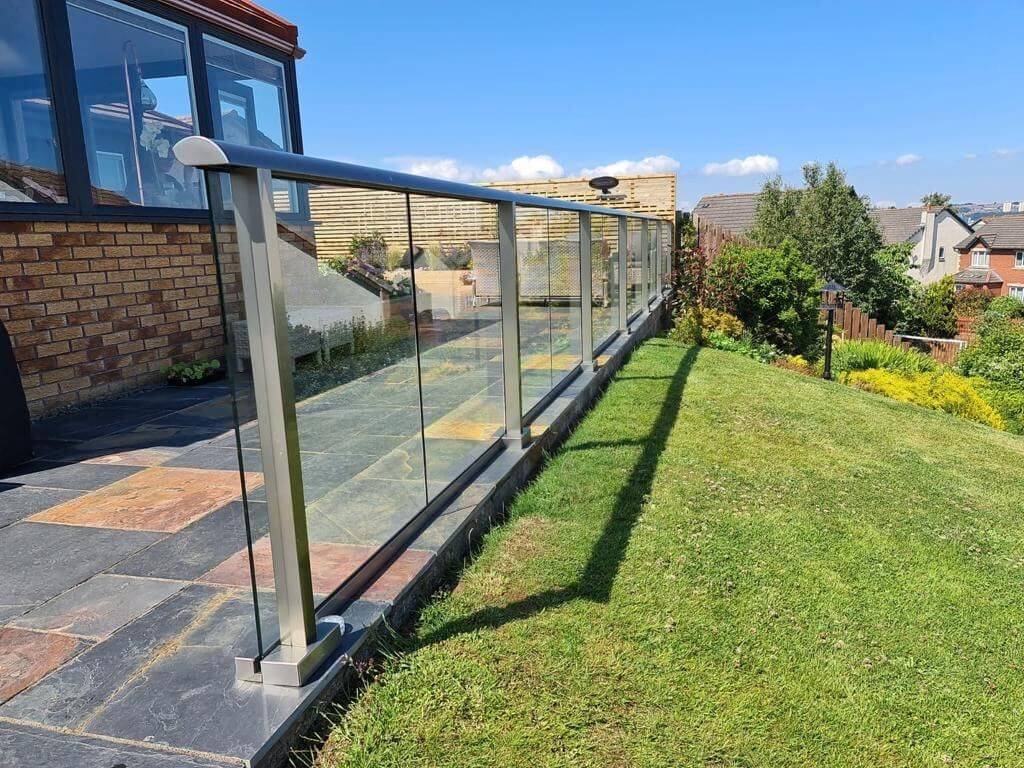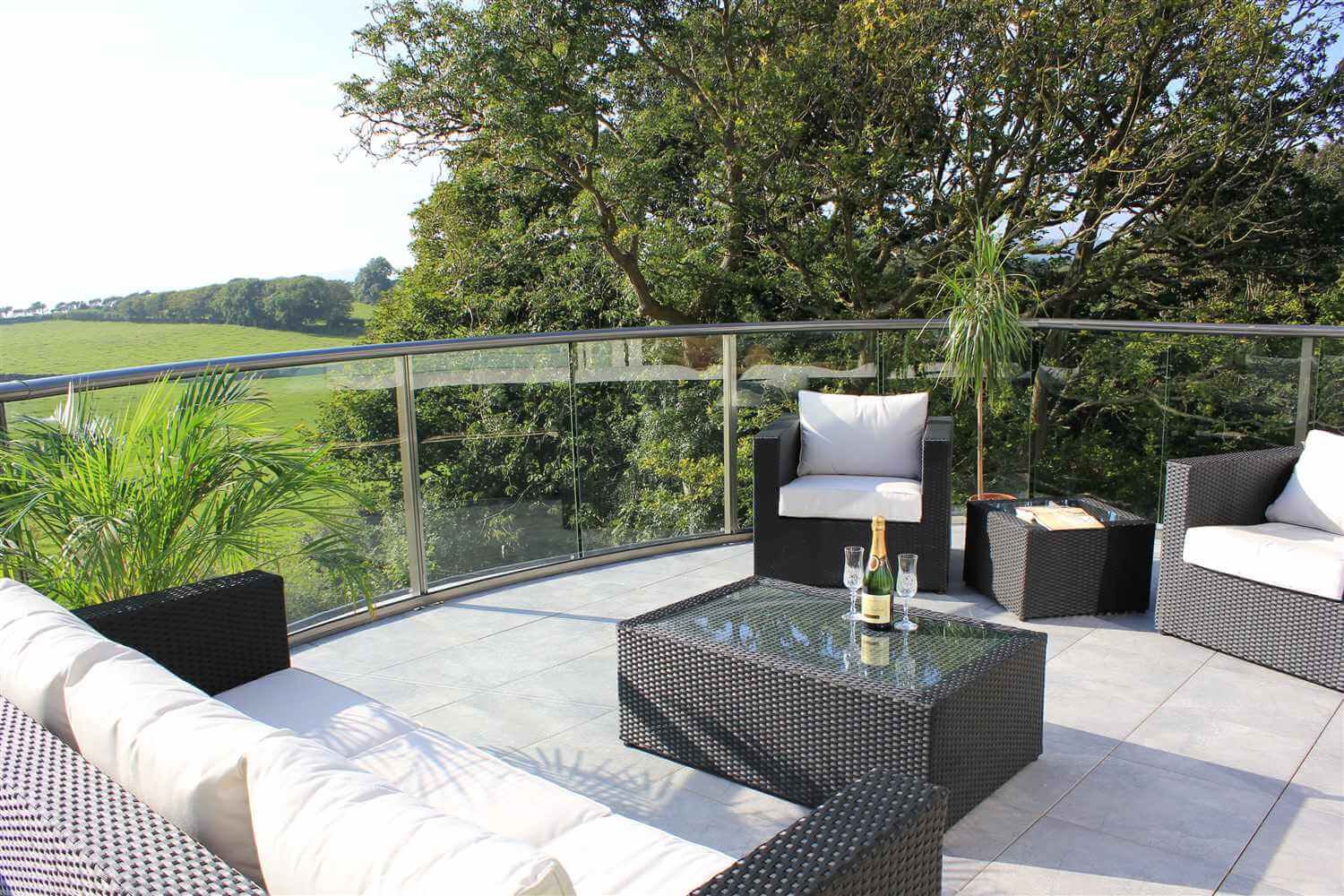 Aerofoil System Glass Balustrade Sections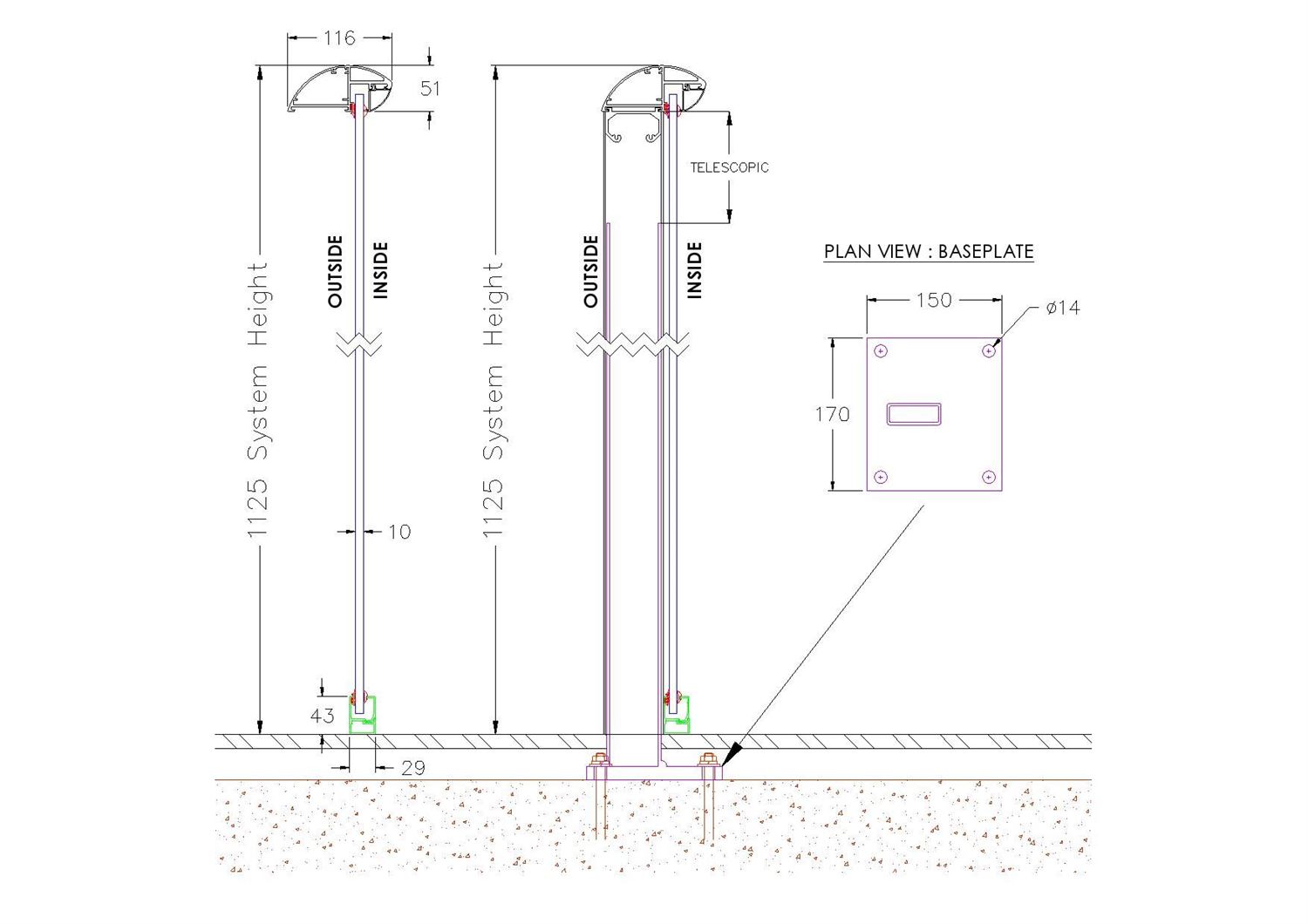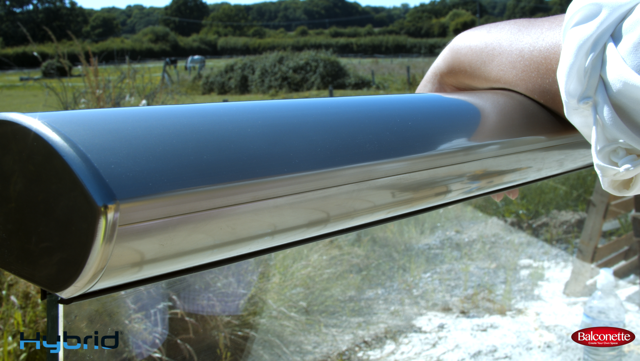 How the Hybrid® Aerofoil can end: (wall fixing or end post):
Hybrid® Aerofoil System parameters: