BALUSTRADES WITH HANDRAILS
Balustrades with Handrails
Balconette's unique Hybrid® system requires few - or no - uprights
Hybrid® is a unique, aesthetic and cost-effective new category in glass balustrades with handrails design which brings to the market the advantages of two product styles in one system.
Sitting between the traditional alternatives of post-supported balustrades and high-end structural glass systems, Hybrid® provides the open views of frameless glass balustrades, but at a fraction of the cost.
Our Hybrid® balustrades fill the gap of offering a reasonably priced glass balustrade while still offering quality on an almost completely uninterrupted view. They also provide a very comfortable surface to lean on.
Balustrades with handrails: System type options
Select a style here to go straight to online configurator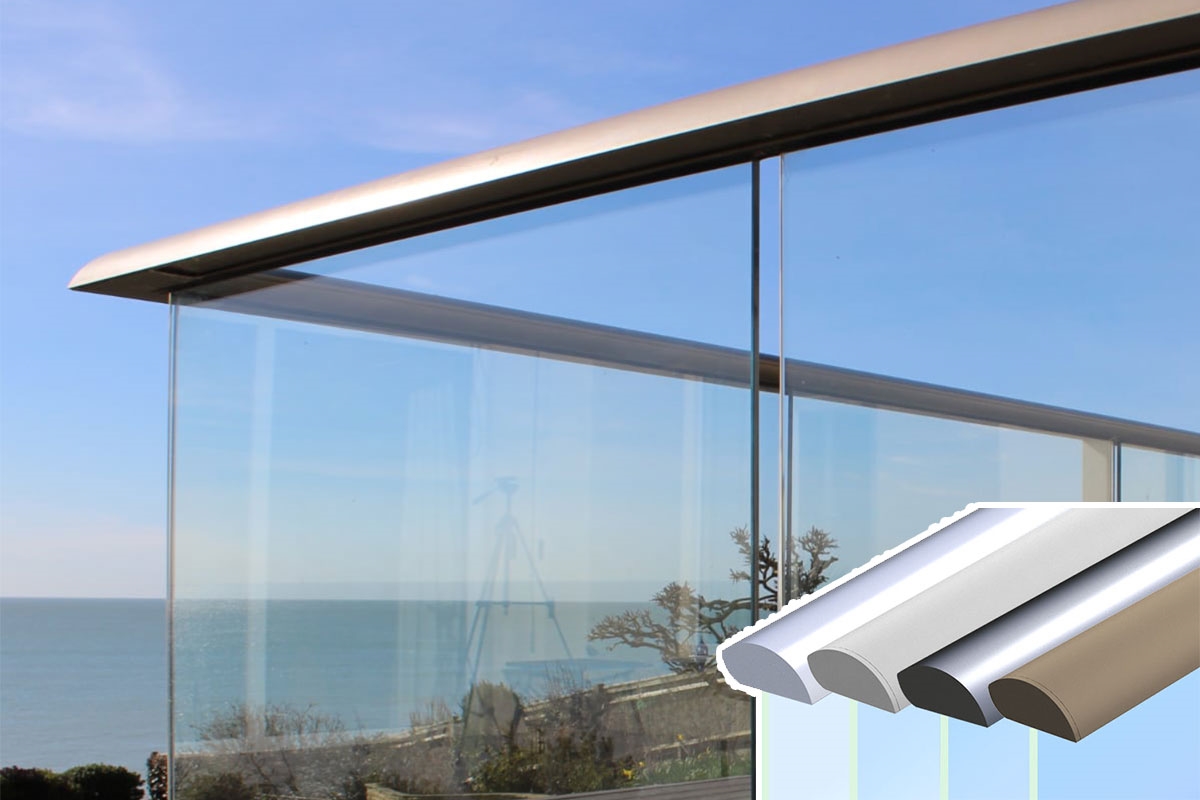 The Aero handrail is unique to Balconette. Its smooth wing-shaped contour offers a broad top to comfortably support your elbows as you lean to enjoy the view. As with both our Hybrid® styles, the handrail hides brilliant engineering with superb strength and stability. Available in White, silver, royal Chrome and Bronze.
This system has a unique and stylish aerofoil-shaped handrail. It allows for 4.0m of glass without posts when fixed between walls and when posts are required, they can be up to 2.1m apart.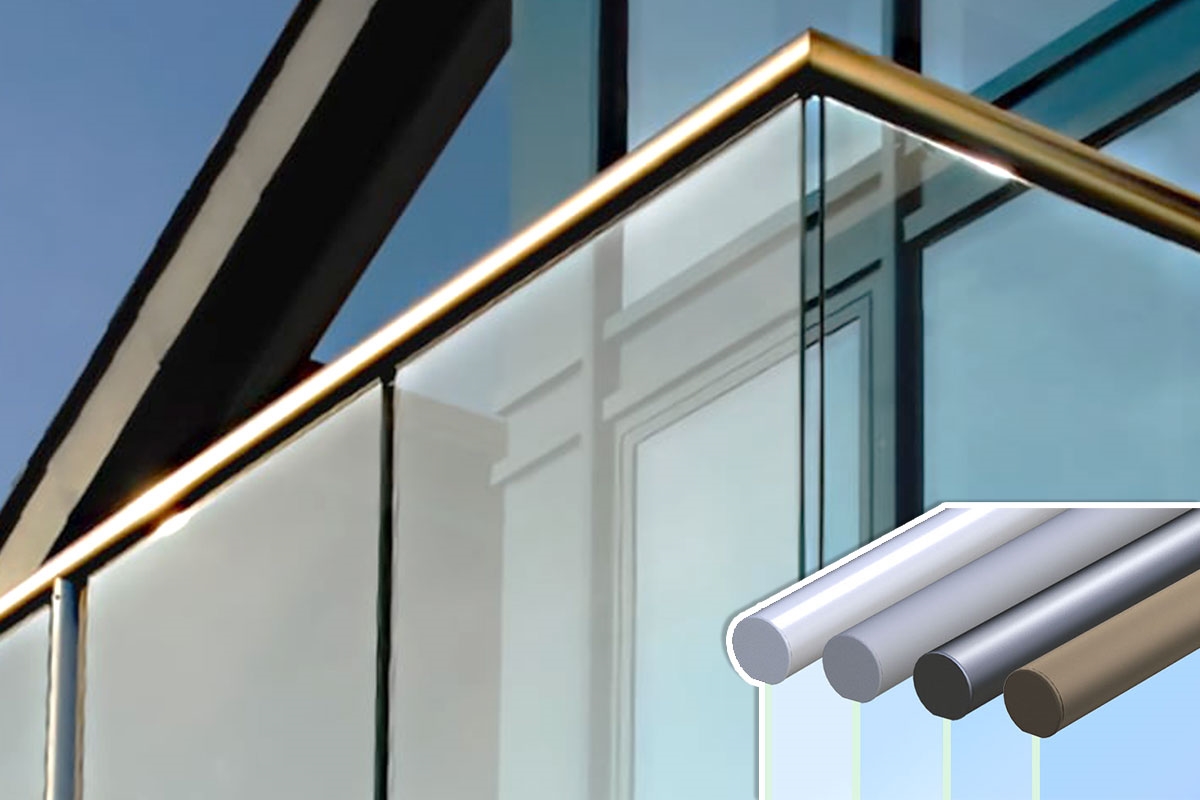 The Orbit handrail's circular profile looks great from all angles. From the outside it looks simple and classical - but beneath the skin Balconette's innovative Hybrid® cantilevered supports are hard at work, doing more with less. Long horizontal runs with few - if any - uprights are the result. The system lets you make the most of your view, at a fraction of the cost of structural (frameless) glass systems.
This system allows for up to 3.3m of glass without posts when it is fixed between walls. When posts are required, they can be up to 1.9m apart.
The Hybrid® system enables wide runs of glass with no, or few, vertical posts. Its ease of installation and lower cost bring the very high-end look into range for many projects for the first time. The innovative engineering design at the heart of Hybrid® uses invisible bracing within an elegant self-supporting handrail.
The Orbit Handrail
Hybrid® Orbit has an aesthetic circular handrail profile that enables spans of up to 3.3 metres without posts (when the Orbit handrail is attached to a wall or other structural element).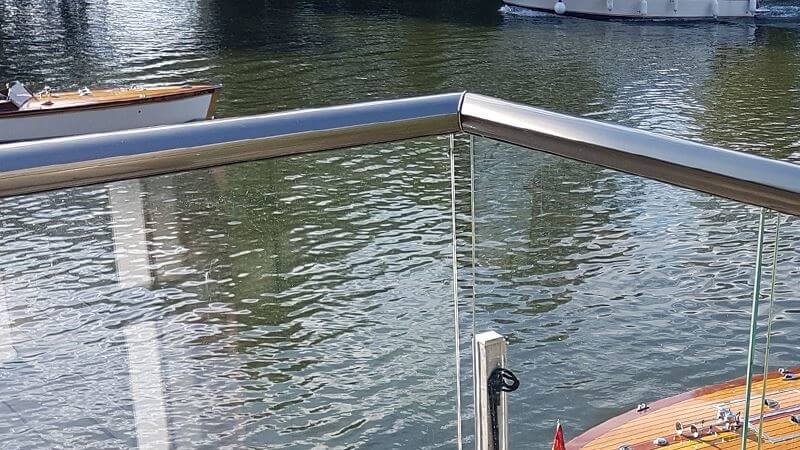 The Aerofoil Handrail
The Hybrid® Aerofoil system has a contemporary wing-shaped handrail. It offers uninterrupted views of up to 4 metres without posts when attached to a structural element. Where the Aerofoil system turns a corner, the postless spans can be even longer: a three-sided balustrade square can extend up to 12 metres without posts.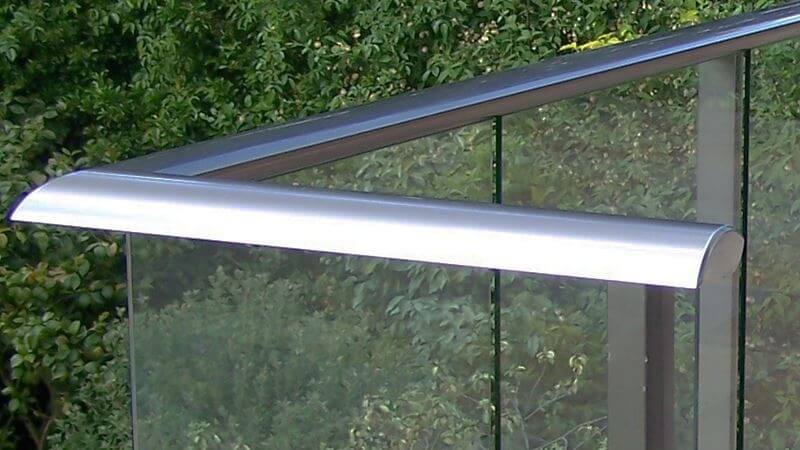 All handrails are made from anodised aluminium, giving excellent structural stability, and scratchresistance. They are rust-free, even in challenging coastal conditions. Stock colours are shown below. For larger orders a full range of RAL colours is available.

Thickness
Our balustrades standardly come with 10mm clear toughened glass. - other options are available.
Tints
They can be supplied with a choice of different tints: clear, green, grey, bronze and blue.
Self-Cleaning
All glass types can be supplied with the unique double sided self-cleaning glass coating. This is a nanocoating applied to both sides of your glass. It repels water and dirt, which generally just slides off the coated glass. The coating lasts from 3-10 years.
See more about our Balconano self-cleaning coating here