MIRROR JULIET BALCONY SYSTEM
Orbit Mirror Juliet Balcony
(Circular Handrail Top & Bottom)
The Orbit Mirror range: matching rails top and bottom
The Orbit Mirror Juliet balcony uses our unique Hybrid® system to provide maximum stability with minimum obstruction to your view. Matching top and bottom rails hold the glass securely, without any need for upright supports.
Available in seven fast-track sizes, and customi sizes up to 2.45m wide:
The Orbit Mirror rails use anodised aluminium rails with a circular profile. Internal design and engineering make it exceptionally stable and strong, while still being an elegant addition to the outside of your house. It is available in a range of attractive finishes.
All our handrails are custom-made from Anodised aluminium - with better anti-rust capabilities than even marine grade stainless steel. The material and design combine to provide high resistance to bending or twisting and will last for many years.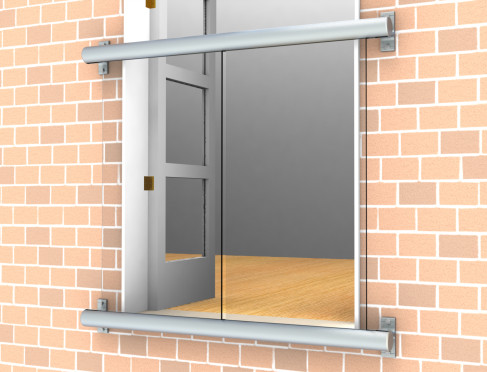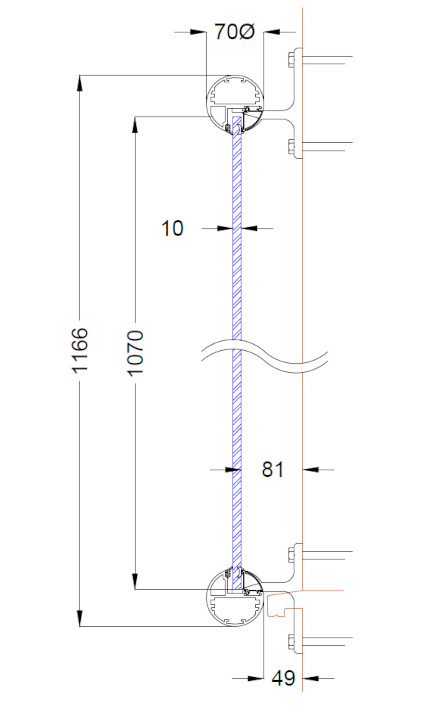 Balconette's Traditional Orbit Juliet Balcony system utilises a circular handrail (70mm diameter) and a bracketed bottom rail that fits underneath the cill. Click on the image for more information and on the sizes below to purchase your Orbit Juliet balcony.
The Traditional Orbit Juliet Balcony is available in nine Fast Track widths (by which is meant the full handrail length) with a 5-working-day lead time:
Or it can be custom made up to the limit of 2.45m handrail length
See installation guide