Beautiful Glass Balustrades
Make space to breathe. Our simple, elegant glass balconies and balustrades feature in award-winning installations and homes across the country.
Finely engineered in England, they withstand even the most challenging conditions and keep looking good for many years
Glass Balustrades | Tech Specs | Installation | Gallery | Projects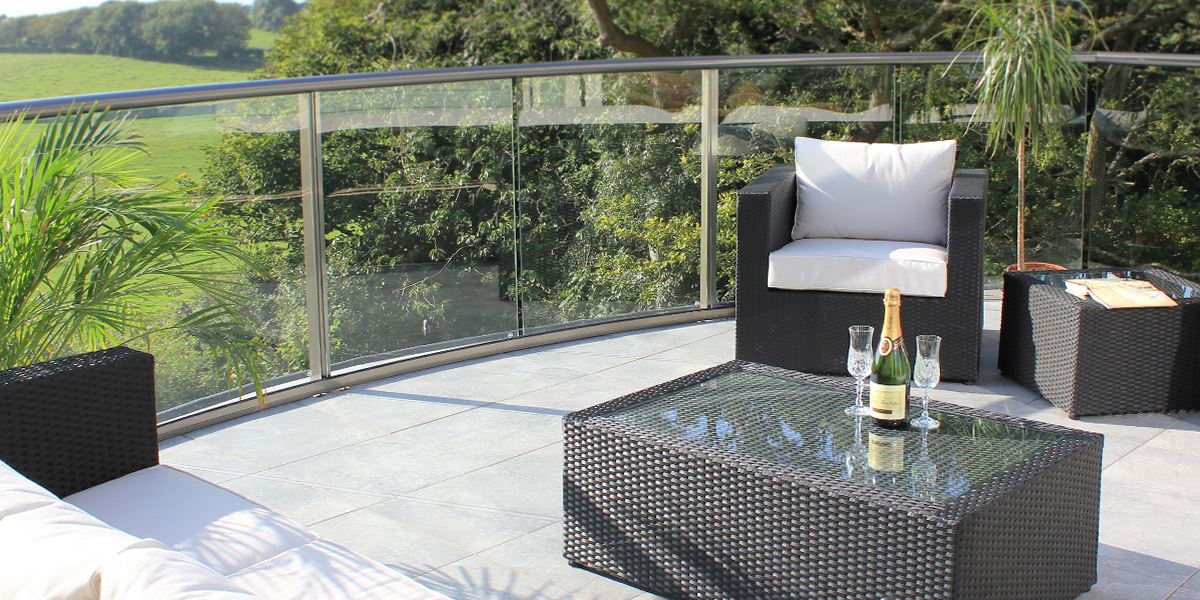 Suitable for your outdoor or indoor balcony, patio, terrace, stairs, or pool. You can choose between fully frameless glass, or our unique HYBRID® system, requiring few (or no) upright posts.
Rust-free, durable, and safe
High quality design, materials and manufacture
Easy installation for professionals or competent DIY
More about Glass Balustrades
Juliet Balconies | Tech Specs | Installation | Gallery | Projects | Articles
Our Juliet balconies use a revolutionary, innovative design to maximize your view and open up your space.
Fully frameless, or with Handrail options in White, Silver, Bronze, and Royal Chrome.
Choice of clear, tinted, mirror and frosted glass - all available with self-cleaning option
Easy-fit installation with top safety ratings
Rust-free and highly durable, no obtrusive vertical posts
Standard sizes available for Fast-Track immediate despatch
More about Juliet Balconies
What does a glass balcony cost?
Your final price will depend on size and options, but here is a rough guide. Use our configuration pages to get an instant online price for your exact requirements. Quantity discounts are available.
How much does a Juliet balcony cost?
(Juliet = a single pane of glass across an opening, such as an upper-storey french window). The price depends on the width of the opening, the style of the Juliet, and options such as tinted glass. A simple Juliet for a small opening one metre wide starts at under £200. Get an instant price
here
.
How much does a Glass Balustrade cost?
(for walk-on balconies, stairs, patios, etc). The price depends on the number of sides needed, the total length, and your choice of options. A simple one-sided balustrade, one metre wide, starts at under £120, plus VAT. All our balustrades are suitable for indoor or outdoor use. Get an instant price
here
.
Other Products
All our products are built from materials that are safe and durable, as well as aesthetic. They also incorporate scientific advances such as nano-technology (for self-cleaning glass) and high-strength composites for our decking.
We use anodised aluminium supports and framing because of its many advantages over steel: it is less expensive and lighter, yet packs super-strength for its weight. Not only that, anodised aluminium performs better than stainless steel in its resistance to staining, tarnishing and corrosion.
More Information
We're happy to share our experience from decades of working in glass and related products – see our Frequently Asked Questions below, or follow the links to detailed information about our products.
Photo Galleries
Looking for inspiration? Customers often share pictures of their balconies and balustrades with us. See if some of these give you a new idea:
Need advice?
We're happy to discuss your project and offer you advice and suggestions. Call us any time on 01342 410411, or contact us here.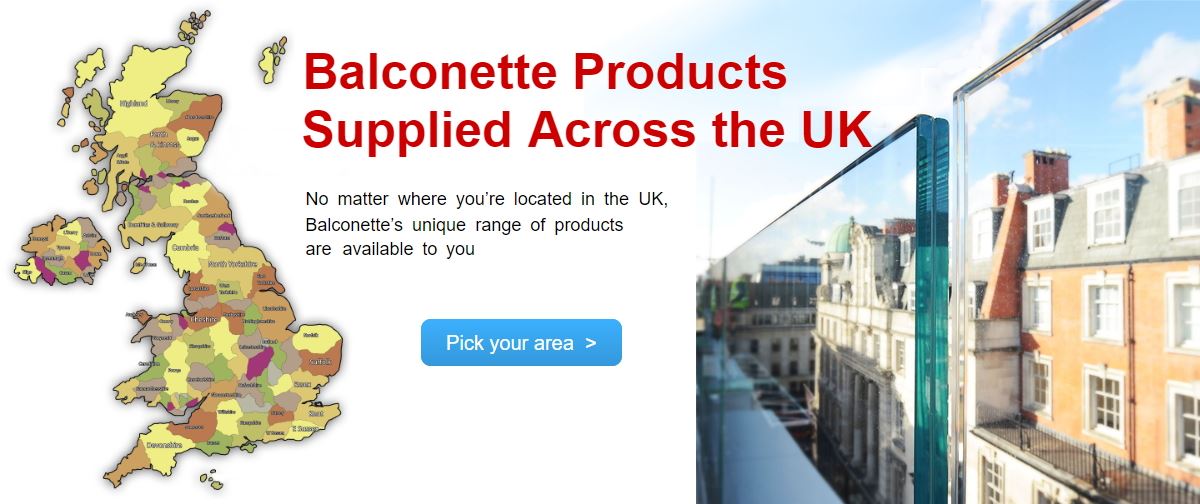 Composite Decking | Technical Details | Colours and Finishes | Accessories | Galleries | Prices
Balcony Systems' new decking range is a great alternative to real wood decking being anti-slip, anti-rot and does not crack or warp! This decking comes in a range of different colours and finishes to suit a variety of tastes including a smooth wood-grain finish, a burnt wood finish and an aged wood finish.
We have a range of accessories available to go with the decking including a water resistant sub frame, joist shoes, ring supports, pedestals and more. This decking is 100% recycled plastic and comes with an amazing 25 year guarantee. Virtually maintenance-free and resistant to scratches and stains, Composite Decking is a great new decking solution. Click on the links to read more about the range.