Tactile Decking
Composite Decking | Technical Details | Colours and Finishes | Accessories | Galleries | Prices
This composite decking incorporates Lastane® anti-slip ridges. While raising the anti-slip standards even higher, these decking boards are great where changes of level can be a hazard and also help meet the strict requirements of the Disabled Discrimination Act.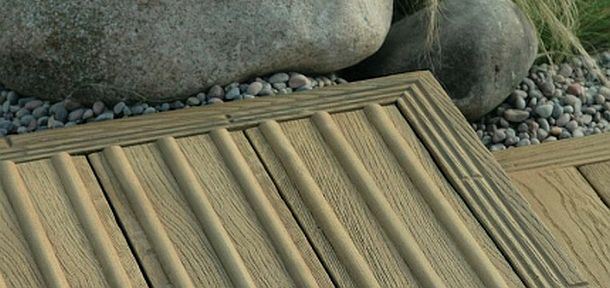 The texture and finish of this enhanced safety feature makes Tactile ideal for public areas such as schools, parks, leisure facilities, restaurants and anywhere public safety is a very important.
Available colours
Available in four colours (Copper, Driftwood, Golden and Lime), this range is extra- non-slip, durable, low-maintenance and still retains the authentic of wood grain.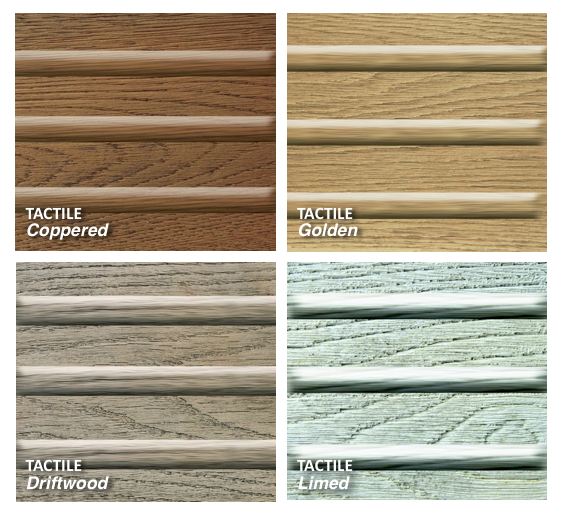 Composite Decking Review | Decking Reviews | Balcony System

Design and installation of the Balustrades with wide deck creating a feature of allowing the garden to be appreciated....