Glass Balustrade DIY Kit
Glass Balustrades | Juliet Balconies | Curved Glass Doors | Decking | Projects | Galleries | Articles | Reviews
Fitting a glass balustrade DIY kit is as easy as 123
Fit a Balconette glass balustrade kit and give your home the wow factor! Extra light, beautiful views and an external facelift will make your home a more beautiful place to live in and enjoy. But sometimes the thought of fitting a glass balustrade can feel a bit daunting. After all with all that glass to fit, it may look like a tricky job best left to the professionals.
Whilst many people use professionals to fit their glass balustrades, we like to give our customers the choice of doing it themselves. That's why we've created kits and instructions that make fitting a glass balustrade to your home as easy as 123.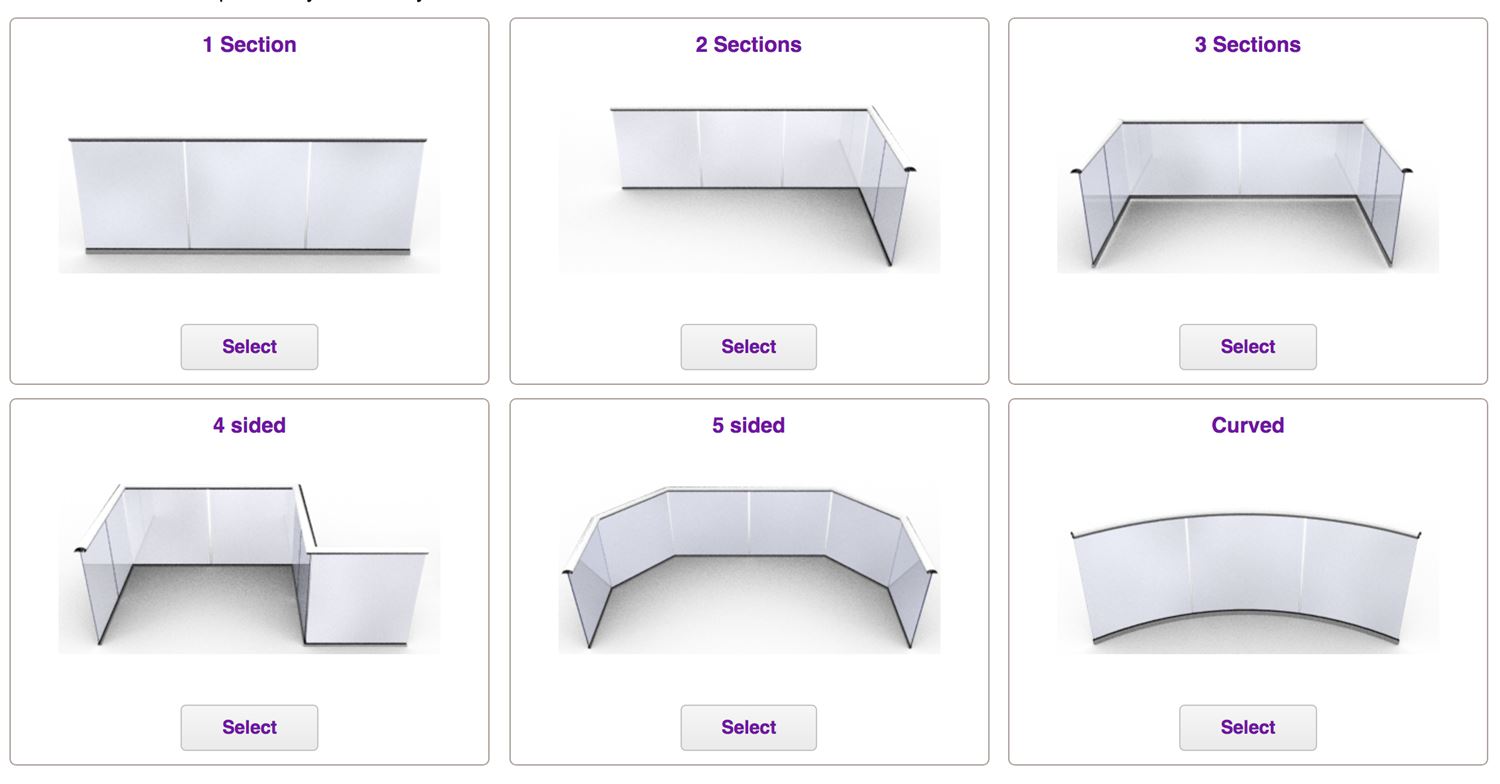 Step 1: Choose your glass balustrade DIY kit
What do you want your glass balustrade kit to do for your home? Are classic good-looks and security your primary concern or would you prefer your secure and safe balustrading to look more slick and unobtrusive? The Balconette range of balustrades can help with both options and everything in-between.
Whichever balustrade kit you choose, be confident that choosing Balconette means you're choosing the best. British-made and British-designed, our glass balustrades have made many customers very happy indeed. (If you're curious, here are some of our reviews.)
Our glass balustrading is tough, resilient and practically maintenance-free. It's also surprisingly lightweight, thanks to the clever design of the aluminium handrail and lighter glass. The result? Light, strong and state-of-the-art glass balustrading with minimal or no posts.
Perhaps you'll choose a super-stylish curved glass balustrade? They're so good-looking you'll have to get used to admiring gazes from passers-by! Or maybe you'll opt for something from one of our more traditional glass balustrade kits. You can choose from
an all-glass "structural" fully frameless balustrade,
a semi-frameless balustrade without vertical posts,
the slick and sturdy "Aerofoil" handrail balustrade, or
the classic rounded "Orbit" handrail balustrade.
Whichever kit you go for, all our balustrades come in a choice of handrail finishes and glass tints to let you adapt your balustrade to suit your plans.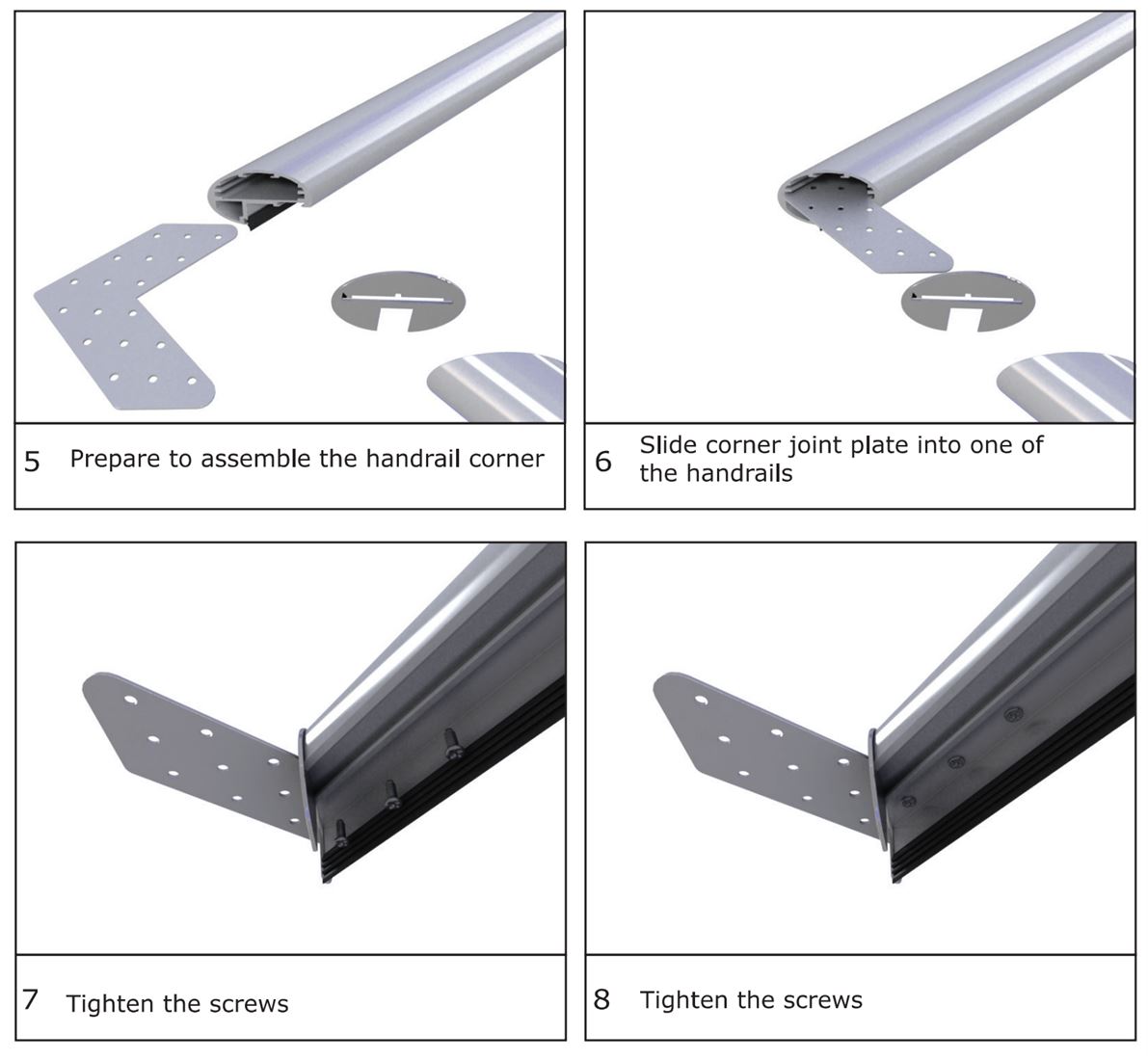 Step 2: Preparation
Read up on our tried and tested instructions and you'll see that fitting our glass balustrade kits is simplicity itself. Take a peek at the fitting instructions here. As you'll see, they're clear and easy-to-follow, and nothing like the poorly-written flat pack instructions you may have encountered elsewhere! If you want more guidance, hop-on over to our fitting videos. Made by our experienced team of engineers and fitters, they're the next best thing to having an expert by your side. If things still don't add up for you then a quick call to our expert team will put things right. We want you to be happy with your balustrade from start to finish.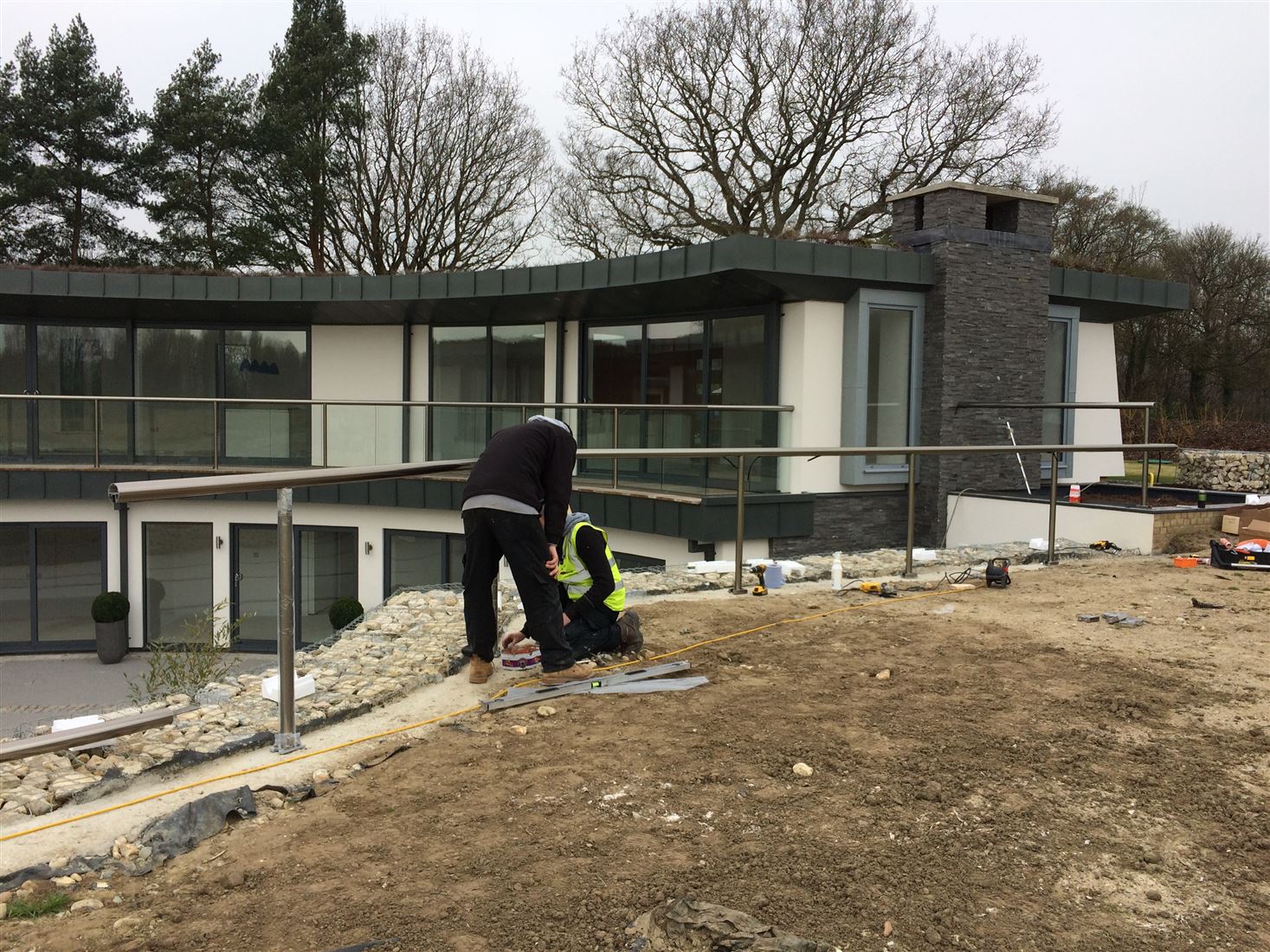 Step 3: Fitting your glass balustrade kit
No matter how much of an expert you are or how confident you feel, fitting a glass balustrade is a 2-person job. So fit your balustrading with someone you trust and can work with effectively. The amount of time to complete your job will vary, based on the location of your balustrading (balustrading at ground level is a much simpler task), the kit you've chosen, and the amount of balustrading to fit. Small set-ups can be completed within a day, but allow for 2 or 3 days for longer runs of balustrading. Get your tools in place before you start and keep children and pets away to avoid unwanted distractions and accidents.
Once your balustrading is in place, you'll probably want to sit back and admire it. But before you do, why not take the opportunity to treat it with BalcoNano® glass treatment (if you haven't already ordered pre-treated glass) to keep your glass looking clean and clear for longer? Especially useful in exposed or hard-to-reach locations, glass balustrades treated with Balco-Nano® stay cleaner for longer, so you can just sit back and enjoy your hard work.
We hope you're inspired to fit your own glass balustrade kit. You will find all the technical and fitting information you need on our website, together with reviews from many satisfied customers. And if you have any questions or concerns, simply give us a call and we'll do whatever we can to help you.