BALCONANO GLASS COATING

Web Purchase Money Back Guarantee
SELF CLEANING GLASS
Types of Self Cleaning Glass | Our Solution | FAQ's | BalcoNano DIY Self Application Sachets
WHAT IS GLASS COATING?
The best explanation of glass coating can be found in the video above but simply put, glass is not totally smooth even though it does look that way. Glass has dips and valleys and is actually rough when you look at in under a microscope and the dips you can see when glass is magnified create opportunities for organisms to breed and dirt to become embedded. That is why glass needs so much maintenance to keep it shiny and clean. Our glass coating creates a smooth thin transparent surface to fill in those imperfections then for about 3-10 years, dirt generally just slides off the coated glass.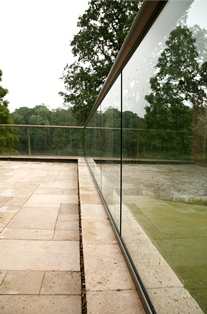 THE TECHNOLOGY BEHIND GLASS COATING
The technology behind all this is called nanotechnology. This has allowed scientists to create miracles in many fields and one of them is to create this very special glass coating which bonds with any surface that is made out of silica, like glass, marble, or stone.
Our glass coating is environmentally friendly as after it is applied, it is neutralized so that it no longer reacts. It also hugely eliminates the amount of water and chemicals needed to keep coated products clean. It is a perfect way to fill in the gaps that you didn't know you had and create self-cleaning glass around your home and work.
GLASS COATING IN OUR FACTORY
We manufacture glass specially designed for balconies, stair railings and curved doors and windows. Since no one likes cleaning glass, particularly outside multi-story modern buildings, we have been able to take advantage of this new self cleaning glass technology and offer to apply glass coating before we ship the glass.
This is a DIY option for anyone who is interested in saving time and money cleaning any glass, stone, ceramic or marble surface in their home. This is available in our glass cleaning and coating sachets which are for sale in our shop.
Try these amazing glass coating products for yourself by ordering below today!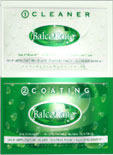 Buy BalcoNano Sachets Online
Product

Price

Balconano Sachet - Pack of 10 (covers 10m2)

£49.00 + VAT

Balconano Sachet - Pack of 50 (covers 50m2)

£236.66 + VAT

£213.00 + VAT

You save: £23.66