Balcony's Curved Doors are 'most desirable design solution'
Balcony's Curved Doors are 'most desirable design solution'
Glass Balustrades | Juliet Balconies | Curved Glass Doors | Decking | Projects | Galleries | Articles | Reviews
Barry, South Wales
Two curved sliding patio doors supplied by Balcony Systems have proved to be 'the most desirable design solution' for increasing light and maximising views at this 1930s converted bungalow in Barry, South Wales.
Having lived there for 12 years, Gwyn Evans and his wife Jane decided the time had come to give the building's external elevation a facelift and investigated various options, not wanting to compromise the original design.
"The original curved bay windows, which were past their prime, were the obvious area to be altered to update the façade," explains Gwyn, a retired design engineer. "It's a wonderful place to live with views across to Exmoor over the Bristol Channel. So our priorities were to maximise light inside and to make the most of these views."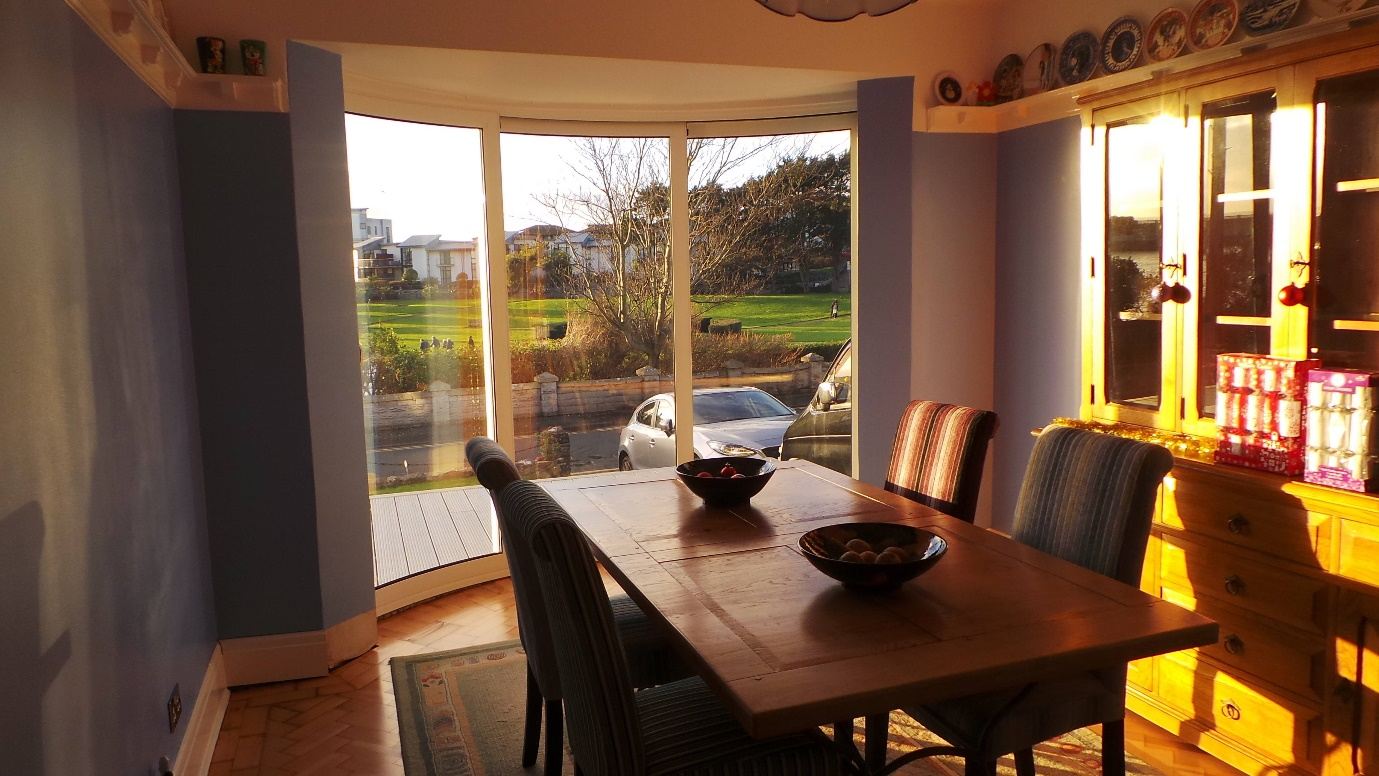 Replacing the existing windows 'like for like' was ruled out because of the need to increase the amount of light in the room. Installing standard linear patio doors was also discounted as this would have completely changed the property's aesthetics.
"The most desirable design solution was to replace the windows and lower wall beneath with curved sliding patio doors. Aluminium frames were preferred due to the coastal location of our house," continues Gwyn.
Having reviewed two potential suppliers, the couple selected Balcony Systems for its 'good quality product', their 'very helpful' design team and 'easy-to-understand quotation'. Gwyn also discussed their plans with Balcony's team at the Lingfield offices where he could view the operation of the curved doors in the showroom.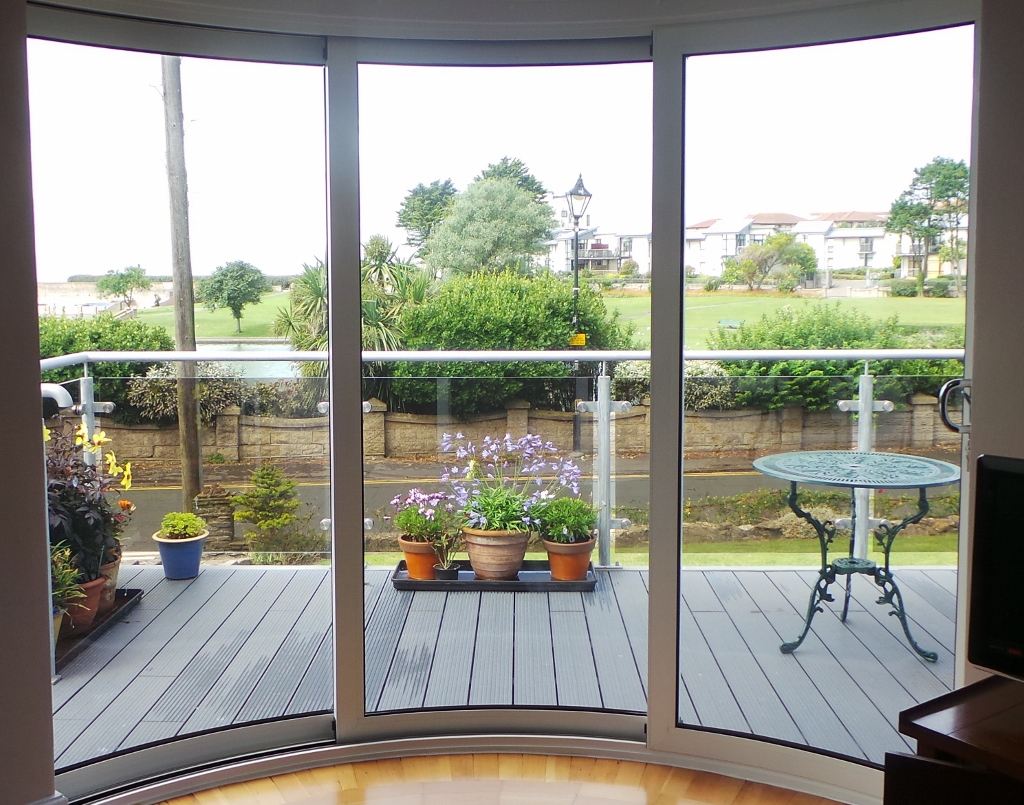 Installation of both doors, plus an external raised decking area, was successfully completed in time for Christmas by local building firm S.G. Builders (Barry) Ltd. Tinted glazing provides additional privacy and eliminates the need for curtains in the lounge and dining room.
Delighted with their curved doors, the couple say they have been a 'great success in bringing in the outside into both rooms' and attracting admiration and comments from friends, neighbours and passers-by. Three people have already asked them where they got their doors from.
Gwyn concludes: "The biggest - and most pleasant - surprise has been the amount of additional natural light, plus extra space; the doors have given us extra two foot at the centre of the curve. The old windows had six mullions each, so the view is tremendous now; before it stopped at sill level, so it's a dramatic improvement!"
He adds: "On a pleasant summer's evening, it's lovely to open the doors and extend the lounge onto the decking. Balcony Systems inspired our ideas for the decking and installing their curved doors has enabled us to do something we didn't think was possible."