GLASS COATING FOR BALCONY GLASS
GLASS COATING FOR BALCONY GLASS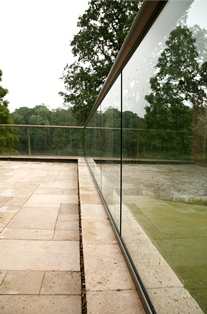 SELF CLEANING GLASS FOR BALCONIES
Glass coating for balcony glass is for those who love beautiful, modern and very fashionable glass on their balconies but who don't like cleaning them!
Glass for balconies is our speciality and for those who are fortunate enough to have bought from us, we already offered the self cleaning glass option.
However, for those not so fortunate to have chosen us to manufacture their balcony glass, we offer the option to make your glass what is known as self cleaning. We sell a DIY glass coating for balcony glass solution in perfectly measured sachets. One sachet will prepare and protect approximately 11 square feet or one square metre of glass.
Being able to see straight through the view of a balcony with no obstruction can be a great pleasure. But what about when the glass looks grubby and reminds you that you should be cleaning it, instead of trying to enjoy the view?
GLASS COATING FOR THE GLASS ON YOUR BALCONIES
Because we don't want you to miss out on the latest technological breakthrough in glass, we have created a product that allows you to apply your own glass coating for balcony glass any time you want. This will smooth out your glass so that future dirt will tend to just slide off, or at least be incredibly easy to wipe clean.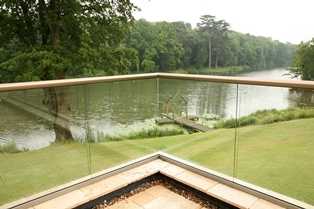 We estimate that retrofitting our self cleaning glass option will save you between 50-90% in cleaning time. Whether you clean the glass yourself, or pay another to do it, that means that you will save time and money by buying our glass coating for balcony glass. Shouldn't you be relaxing when looking at a stunning view through your balcony glass, instead of feeling guilty because it is not perfectly clean?
WHAT ELSE CAN YOU DO WITH GLASS COATING?
Our BalcoNano® Glass Coating is not just for balconies. You can also treat all your windows, glass showers, patio doors, marble and stone to make them almost self cleaning and fabulously easy to maintain! As you can see, our glass coating for balcony glass is a very versatile product.
Order your self cleaning glass coating for balcony glass today!