Decking for Jetties and Docks
Composite Decking | Technical Details | Colours and Finishes | Accessories | Galleries | Prices
DECKING IDEAS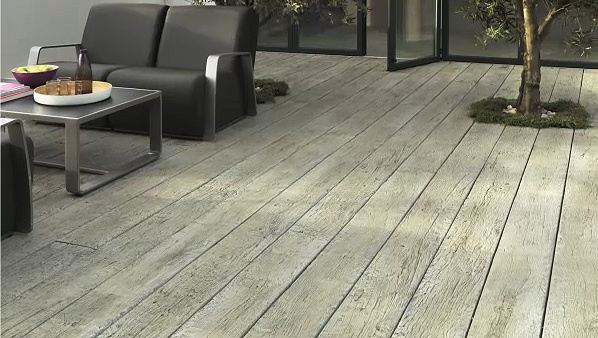 When looking for decking ideas for a jetty, dock or similar waterside structure, there are several factors to consider.
The first is safety. Slip-resistance in particular is important for obvious reasons. Your best bet is to utilize non slip decking material that comes with the highest possible anti-slip qualities.
TOUGH DECKING
Second is the ability to withstand the elements and the inevitable pounding your decking will receive from the weather plus the rot, erosion and water. Material superior to traditional hardwood decking and natural decking timber in that it does not saturate, rot or support mold or other moisture-related growth, is ideal for such decking.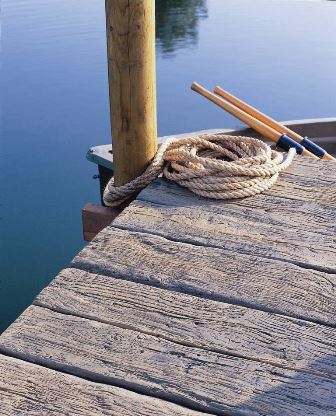 Your decks must also be extremely tough: resistant to knocks, bumps and scrapes and the problems of cracking, warping or splintering to which traditional decking timber is prone.
MAINTENANCE FREE DECKING
In your search for good decking ideas, long term costs of maintenance might be considered. The optimum material would be virtually maintenance free, simple and easy to keep clean and not require treatment with paints, sealers, preservatives and stains to keep it in pristine condition.
HANDSOME DECKING
Finally, your deck has to look good and stay looking good. Man-made materials can improve on the durability and toughness of natural hardwood decking but few can also replicate and retain real wood's natural beauty. Even fewer can do so without tarnishing, discolouring or fading after prolonged exposure to water and climate.
STATE-OF-THE-ART DECKING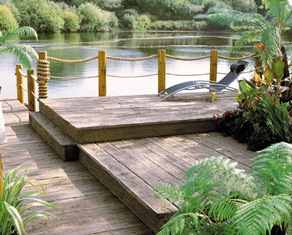 Therefore, we are pleased to be able to tell you that technical advances have resulted in a decking material that resolves these problems.
Our composite decking is made from a blend of polyurethane and minerals. It is molded from samples of real weathered oak to replicate its grain and texture, then hand-coloured to convincingly reproduce the beauty of the real thing. It is then coated with a clear, non-porous coating that gives it its exceptional toughness, imperviousness to moisture and highest anti-slip qualities.
This state-of-the-art synthetic timber decking has many other characteristics that make it particularly suited to decking for docks and jetties:
Does not fade, discolour, "weather" or stain.
Requires virtually no maintenance and is very easy to clean
Does not warp, crack or splinter
Highly resistant to scratches, scrapes and bumps.
If your decking is used on a fuelling berth, its fire-retardant qualities give you further peace of mind.
VERSATILE DECKING IDEAS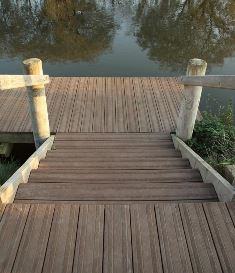 Applications for our decking extend to many other waterside structures, which include:
Landing stages
Piers
Wharves
Berths

Gangways
Pontoons
Marinas
And our decking comes in a range of colours and finishes from which to select the right look and style for your particular ambience.
In terms of good decking ideas, there is none better than the choice and qualities offered by Balcony Systems composite decking.
For more information and to find out if Balcony Systems composite decking materials match up to the very best in decking ideas, please contact us.