GLASS COATING FREQUENTLY ASKED QUESTIONS
SELF CLEANING GLASS: FREQUENTLY ASKED QUESTIONS
Types of Self Cleaning Glass | Our Glass Solution | FAQ's | BalcoNano DIY Self Application Sachets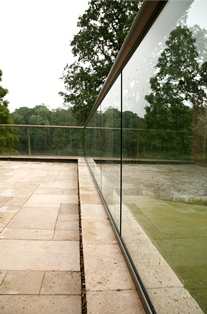 Question: WHAT IS SELF CLEANING GLASS?
Answer: Good question. It is not that it magically cleans itself but it is a sort of magic, so read on. The theory behind this new technology, to make existing glass into self cleaning glass, is that contrary to popular opinion, glass is actually rather rough. Looked at under a microscope, it is jagged, pitted and definitely not smooth. It's logical that the smoother something is, the less likely it is to have things sticking to it. If you could coat glass with a hard transparent fluid that would harden and bind directly to the glass and last for a few years, then water, dirt, bacteria, etc. would have very little to hold it to the glass and tend to slip away (particularly if the glass is standing upright, like in your shower)! So, people call this kind of treated glass, self-cleaning glass!
Question: HOW IS GLASS COATING APPLIED?
Answer: The DIY method is to thoroughly clean the surface, and then apply the coating. For more information watch our video. We conveniently sell double sachets with both a cleaner and the glass coating. Visit our Shop
In our factory, where we make glass for balconies, stair railings and curved patio doors and windows, we give a self cleaning glass option which we apply in an airtight room as a vapour. This is highly efficient and works for higher quantities of glass.
Question: ON WHAT SORT OF SURFACES DOES THIS GLASS COATING WORK?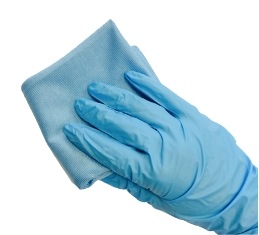 Answer: Anything based on silica will effectively bond with our glass coating, such as glass, ceramic, marble, granite and stone.
Question: WHAT IS NANOTECHNOLOGY?
Answer: Nano has to do with something being tiny. A nanometre is one thousand millionth of a metre, which is the scale that nanotechnology deals with. Nanotechnology is measured at the atomic, molecular or macromolecular level, in the length scale of approximately 1 - 100 nanometre range. Although the main applications of Nanotechnology have been developed in the computer and electronics fields, some other current uses that are already in the marketplace include: stain-free clothing, coatings for easier cleaning of glass surfaces, bumpers and catalytic converters on cars, protective and glare-reducing coatings for eyeglasses, cars, sunscreens, cosmetics, longer-lasting tennis balls, light-weight, stronger tennis racquets, ink and water filtration. It is a technology that is transforming our world.
Question: ONCE I HAVE TREATED MY GLASS WITH YOUR GLASS COATING, WILL I REALLY NOT HAVE TO CLEAN MY GLASS ANYMORE?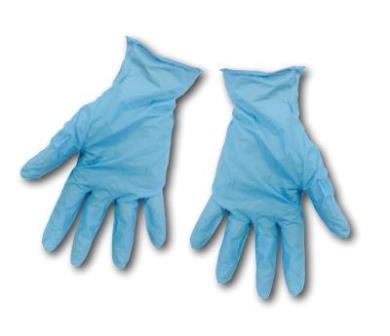 Answer: Unfortunately, we cannot truthfully tell you that you will never have to clean your glass again. Our glass coating is similar to the development of Teflon® for cooking pans. While it is so much easier to clean Teflon® coated pans than normal ones, they don't actually clean themselves. So, there is a little maintenance for treated glass but it is about 50-90% less.
Question: HOW MUCH IS GLASS COATING TREATMENT?
Answer: If you are buying our glass for your balconies and railings, it comes to approximately £25 a square metre (That is £25 for both the sides). If you are doing it yourself, it comes to approximately £5/square metre (each side). As you can imagine, the time and money saved by using BalcoNano® glass coating is significant.
Question: HOW ENVIRONMENTALLY FRIENDLY IS BALCONANO® GLASS COATING?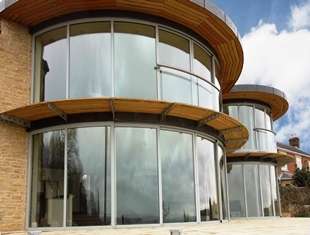 Answer: Our Nanotechnology is based on an environmentally safe scientific process. Protecting the environment is very important to us, so we have implemented the highest standards in the handling of chemicals so that process we use is safe to the environment. Thus, we have engineered an ultra-efficient yet simple neutralization system that makes the chemicals and their by-products completely safe and inert. We strive not only to protect the environment, but to preserve it from any contamination or pollution. This is ONLY the first stage in the eco friendliness of the product. As coated glass does not require chemicals to clean it, the long term reduction in use of chemical cleaners on the coated glass is another immense benefit to the environment.
Question: HOW LONG WILL YOUR GLASS COATING LAST?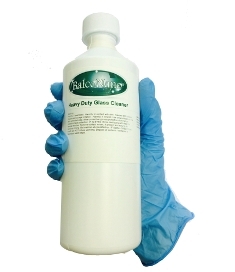 Answer: Depending on how well it has been applied and how well maintained, it should last from 3-10 years.
Go to our Shop and buy our easy-to-apply self cleaning glass coating products today!