Lasta Grip Decking
Composite Decking | Technical Details | Colours and Finishes | Accessories | Galleries | Prices
Lasta Grip is an ideal texture and finish when your decking needs extra grip and increased slip-resistance.
With textured strips strategically moulded into a soft Lastane® surface, it provides the ideal composite decking board for use in "high risk" areas where public safety is more important and is perfect for children.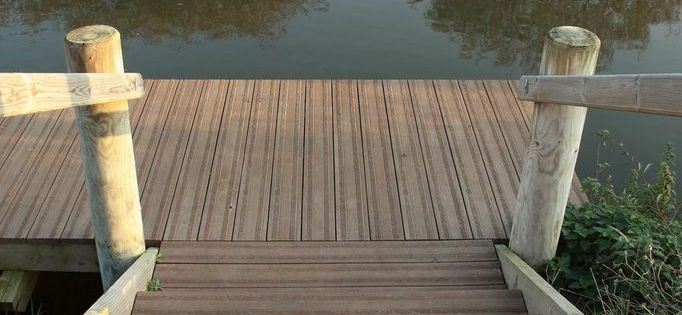 Lasta Grip achieves the reduced risk of slipping without adding the risk of personal injury from highly abrasive strips of sharp grit which is usually used. Lasta Grip helps deaden the noise of footfalls and furniture movement. Easy to cut and work with, Lasta Grip is great for public places and commercial and leisure applications.
Available colours
Lasta Grip decking is available in Coppered or Golden colours.

​