OUR CURVED SLIDING DOOR SYSTEMS COME WITH FULL HELP AND TECHNICAL SUPPORT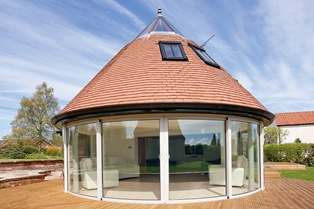 CURVED SLIDING DOOR SYSTEMS FOR ARCHITECTS TO SPECIFY IN PROJECTS
Curved sliding door systems have become particularly popular but often the price is prohibitive for the project and generally the customer service at many companies is sadly lacking.
At Balcony Systems, many years of working closely with architects have taught us that customer support is appreciated at every stage of costing, choosing and designing curved patio doors.
We understand that our curved sliding door systems, while expensive, still need to be cost-effective and smoothly installed into the main structure.
The following are particularly important and we make it our business to provide them: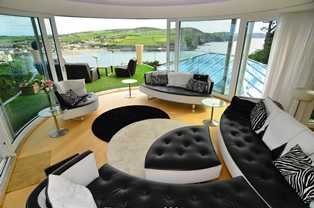 An efficient way to make a fast, reliable initial estimation of the full cost of a proposed set of curved glazed doors, so as to assess its feasibility. This is easy to do using our online costing page.
Thorough details on the dimensions, materials and other specifications of our curved glass products. This data is readily available through our downloadable PDF
Products that are manufactured in compliance with current building regulations.
Downloadable CAD drawings to help in the precise design of the proposed sliding door or window system.
Someone readily available to swiftly and intelligently answer technical questions or queries you may have regarding our curved sliding door systems.

At Balcony Systems when we provide curved doors for architects as well as windows, we also provide precise and swift information and support to make the conception and design of curved sliding door systems smooth, feasible, cost-effective and relatively free of complications. We are here to help and would be happy to assist you even in the early stages of your project. We welcome you to get in touch before you need us!