Baltimore Wharf Glass Balconies, Case Study
Baltimore Wharf Glass Balconies, Case Study
Glass Balustrades | Juliet Balconies | Curved Glass Doors | Decking | Projects | Galleries | Articles | Reviews
Docklands, London
Architect: Skidmore Owings & Merrill LLP
Balconette developed a custom balustrading solution for 377 glass balconies, realising the architect's original vision for this expansive project in addition to creating an amazing £500,000 saving on the original design.

As a key architectural feature of the buildings' external facades, the design and installation of the external balconies required a particularly considered - and inventive - approach.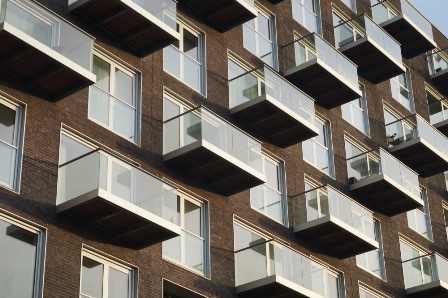 Working closely with the architect, developer and steelwork contractor, Balconette developed an elliptical handrail and bottom rail system that has created a bespoke 21st century balustrade solution to suit the requirements of the multi-storey buildings and, just as importantly, the £3 million budget.
Balconette also developed and supplied two unique extruded aluminium fascia profiles that finished off the edges of the balconies, one of them being a 295mm wide extrusion. The designed system enabled a balcony system solution which included frame cladding, decking and balustrade, delivered flat-packed, complete to site and ready to install.
The original design had called for a structural glass balustrade to be fitted on top of the steel balcony structure; this design required that the balcony steel be almost 300mm in depth.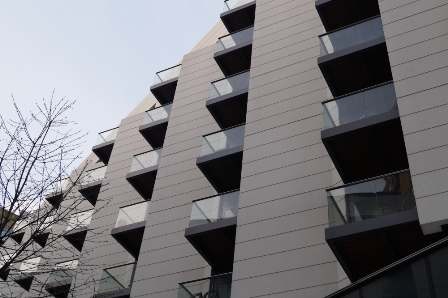 Working with the developer, architect and steelwork contractor Balconette offered a design that allowed the balconies to still be made with no vertical posts and yet create a system that is smaller in height, lighter in weight, clearer in glass colour and one that created a saving of £500,000 from the original design.
The hand-railing was designed to take the load to provide all the required strength and support and meet all the relevant Building Regulations. Utilising the handrail allowed the balustrade to span the required lengths without the need for vertical posts.