Glass balustrades highlight building's striking design
Glass balustrades highlight building's striking design
Glass Balustrades | Juliet Balconies | Curved Glass Doors | Decking | Projects | Galleries | Articles | Reviews
​Occupying a prominent position in the centre of Kingston-upon-Thames, the striking design of these new high-specification apartments has been enhanced with 43 metres of faceted balustrading supplied by Balconette.
This office to residential conversion at London Road comprises 23 private homes; 15 one-bed and two-bed flats within the existing building and a rooftop extension of eight duplex apartments.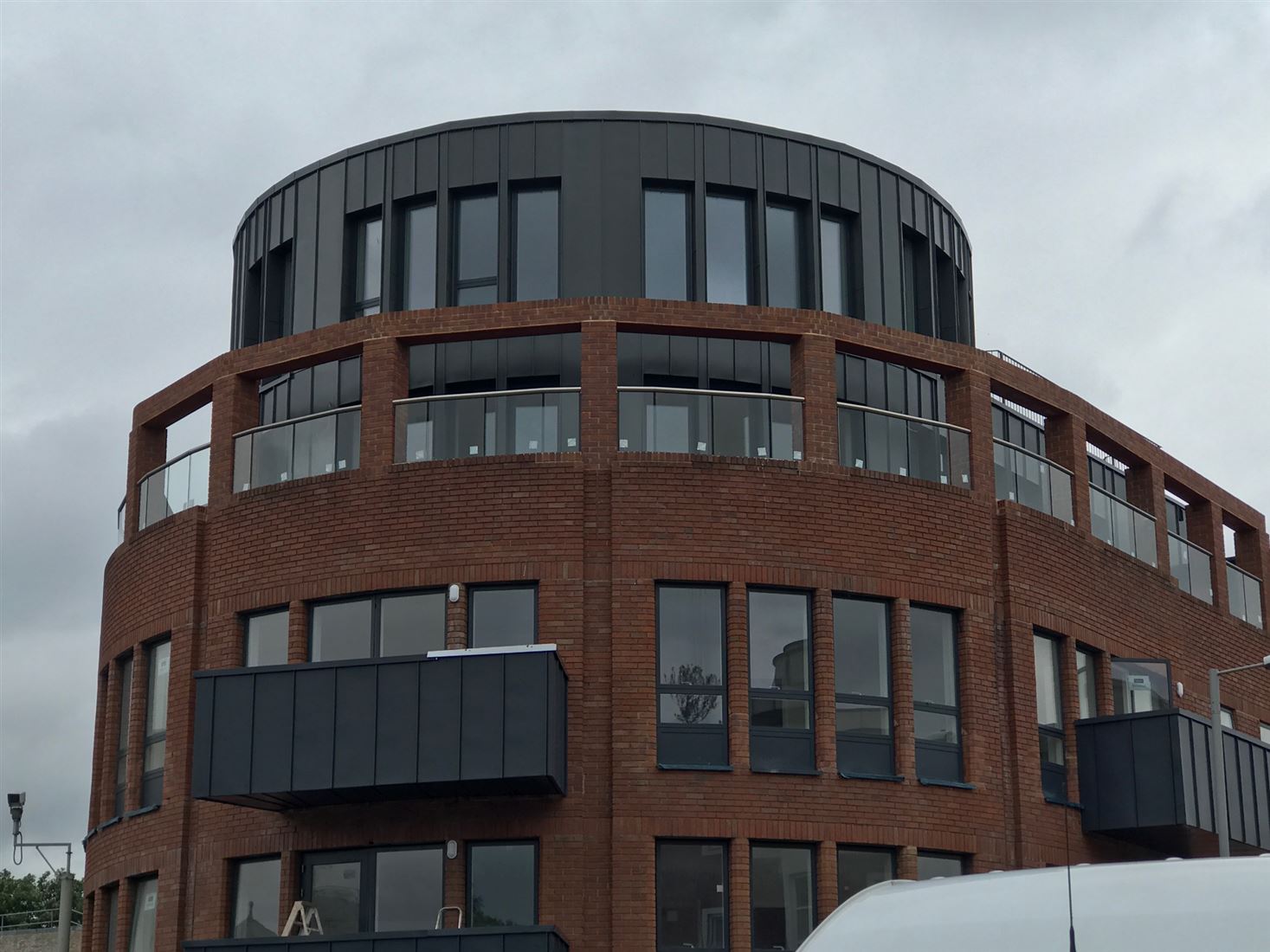 Glass balustrading using Balconette's Hybrid® Orbit system with a Royal Chrome handrail finish was specified for the top floor dwellings. The faceted design follows the curving façade of the building and allows residents access to their balconies from most of their interior rooms.
Darlex Services Ltd, a specialist London-based contractor, installed the balustrading having received support from Balconette's in-house technical team. Director Alex Bota said: "Their service was very good and they helped us with the design and drawings. It was quite easy to install and everything went well."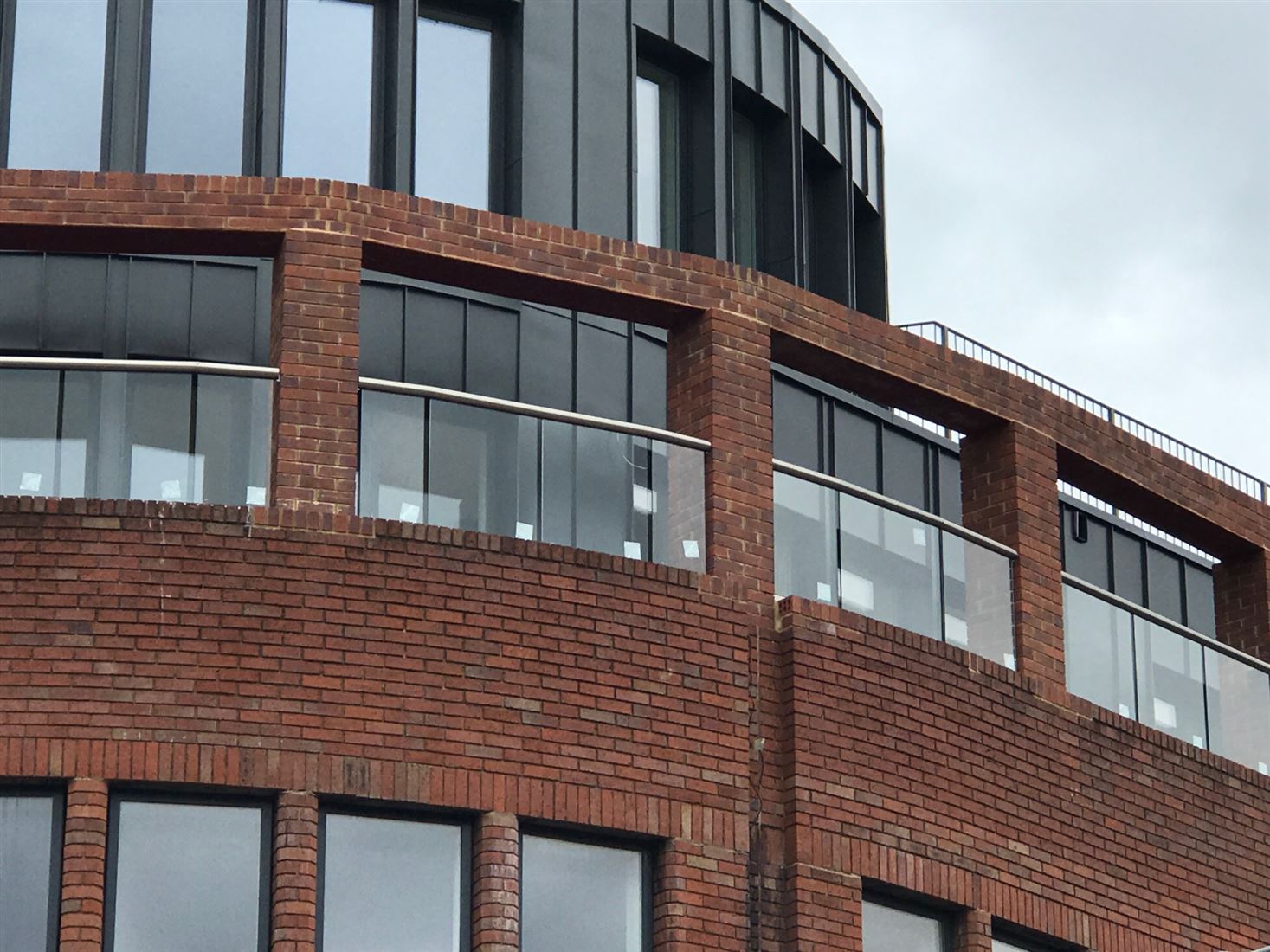 He praised the appearance of the glass balustrading, adding: "It looks good; everybody is pleased with it and we've had positive feedback."
Joe Lambert, Sales Advisor at Balconette, commented: "Alex approached us to explore what solutions were available for a large curved balcony. After discussing the project with Alex, he sent in pictures showing the existing curved brickwork and pillars."
He added: "We quickly established that a curved balustrade would not be the most effective solution and worked with Alex to come up with a faceted balustrade fitting neatly between the existing brick pillars."
Construction on the project started in September 2015 and it was completed the following February with most of the apartments now sold.