Aerofoil Glass Balustrade Installation in Scotland
Aerofoil Glass Balustrade Installation in Scotland
Glass Balustrades | Juliet Balconies | Curved Glass Doors | Decking | Projects | Galleries | Articles | Reviews
Colin Tait - Scotland
We're really pleased with our glass balustrade!
Making the most of the Scottish sunshine, this compact elevated terrace is perfect for morning coffee, lunch or just somewhere to relax while taking in views to the garden and Inverbervie Beach beyond.
Retired oil industry engineer Colin Tait installed the balustrading himself as part of more extensive renovations to his Montrose property. A new kitchen, windows and doors were fitted, including French doors in the modified utility room.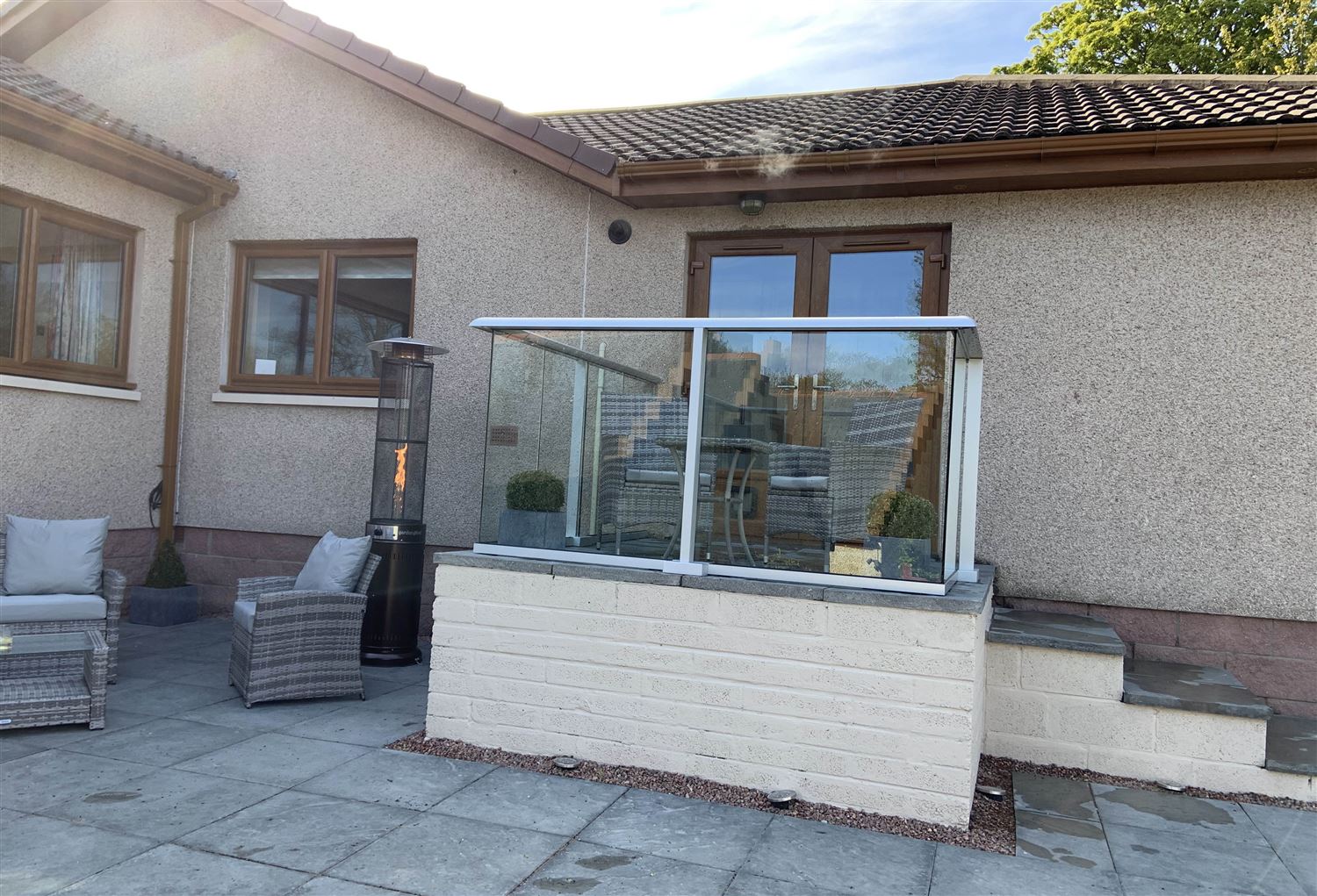 "Hence we were opening out onto a small platform with steps down to the large terrace, and that's what gave me the idea for a glass balustrade," explains Colin. "We hadn't been making the best of the lovely view, so it followed on from the refurbishment to pave the sheltered back area and do more with it."
Having made an initial enquiry with Balconette, Colin's project was on hold until the building work was finished. "Balconette's team was very helpful; the drawings were spot on and the service couldn't have been better." he continues.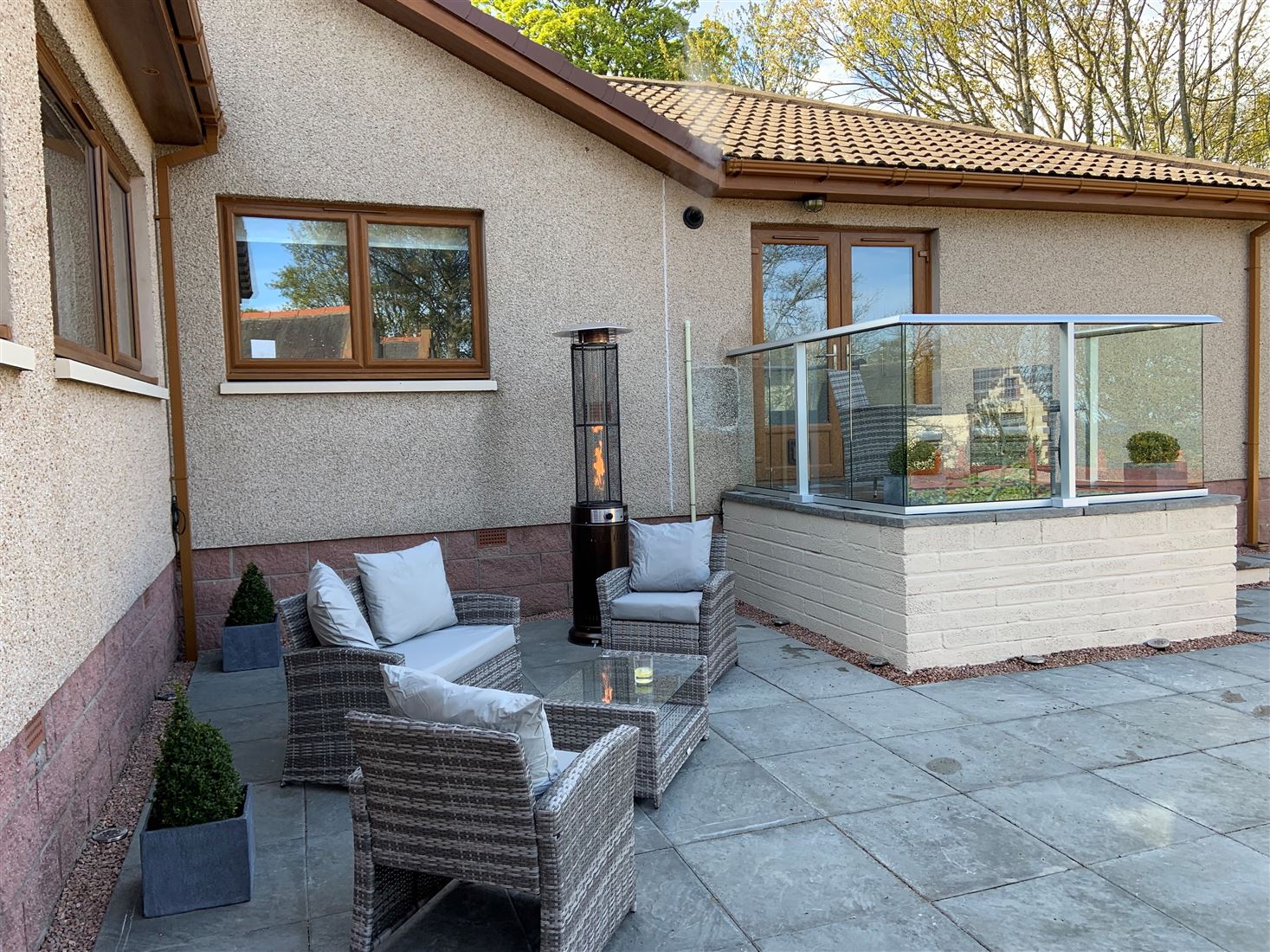 Keen on DIY, Colin was confident his skills were up to the job and everything 'installed right first time', saying "When the balustrade arrived, it was well-packaged, and the installation was straightforward following the excellent instructions provided."
He adds: "The view changes as the seasons change; it's a nice little set up and we're really pleased with the glass balustrade. Now I'm retired, I'll use it a lot!