'Six Star' Hotel Glass Balustrades
'Six Star' Hotel Glass Balustrades
Glass Balustrades | Juliet Balconies | Curved Glass Doors | Decking | Projects | Galleries | Articles | Reviews
Constructed to the highest specifications, the new Cedar Lodge Suites at a Sussex country hotel boast 'Six Star' luxury, complemented with clear glass balconies supplied by Balconette from which to enjoy the garden views.
Set within the Alexander House Hotel & Utopia Spa's 120 acres of private gardens and parklands, the nineteen spacious suites, each with a private balcony or terrace, were opened in September 2014 adjacent to the original 17th century building.
Guests in eight suites on the upper floor of the two-storey accommodation can relax on external balconies enclosed using the Aerofoil Balustrade System that has aerofoil-shaped handrails in a Silver anodised finish.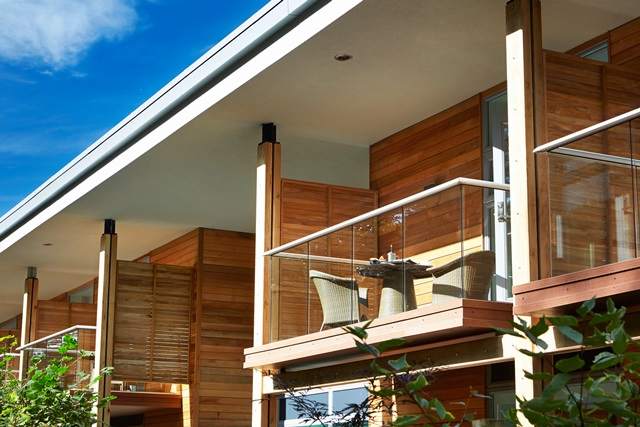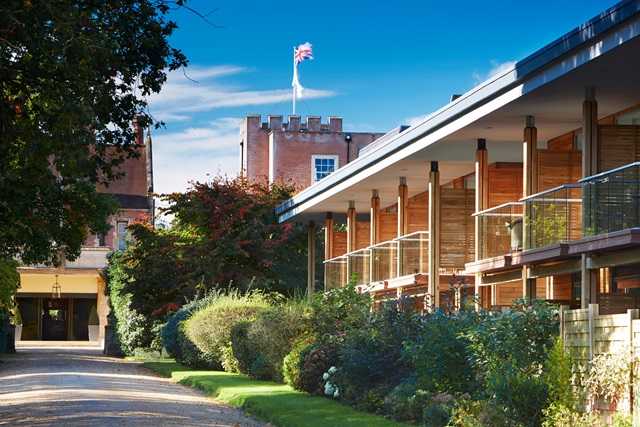 Glass Balustrades complement the exterior of the new suites
The specification also included Balconette's BalcoNano® self-cleaning coating both sides of the toughened glass panels for ease of maintenance. The factory-applied coating repels water and any deposits faster, keeping the glass cleaner for longer and dramatically reducing cleaning cycles.
Balconette also supplied two Juliet balconies, each measuring 1.5 metres wide, for two French Doors opening off the bedroom of the impressive Deluxe Garden Suite. The Juliet handrails feature the Aerofoil System with aesthetic 'wing-shaped' handrail profiles in a Silver anodised finish to match the rest of the external balconies.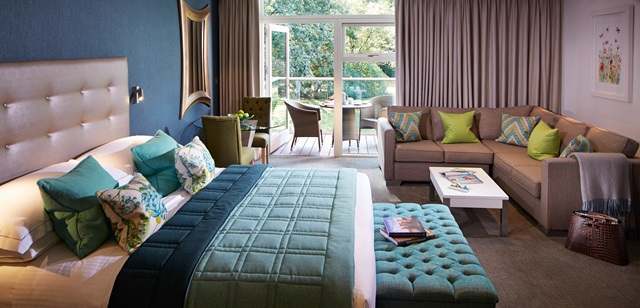 Delighted with the quality of Balconette's products and how they enhance the suites' appearance and experience for guests, the hotel's owners Peter and Deborah Hinchcliffe commented: "We are impressed with the quality and robustness of Balconette's products and how the clean lines of the balustrading complement the contemporary exterior of the new suites. We wanted to keep clear views to the outside, while maintaining plenty of light inside and we feel the balconies and Juliets certainly achieve this."
Bill Boulter, Sales Representative at Balconette, said: "It was a pleasure to work with Peter and Deborah on this project and the finished products look fantastic. The glass balustrades and Juliet balconies really complement the Cedar Lodge building and I am pleased that I played a part in this. I wish them all the best for the future with their business.
The project required just over sixty linear metres of glass balustrading, which was installed by Flisher Construction.