Balcony Balustrade in Scotland
Balcony Balustrade in Scotland
Glass Balustrades | Juliet Balconies | Curved Glass Doors | Decking | Projects | Galleries | Articles | Reviews
Barry, Carnoustie
Contractor: D J Laing Homes Ltd
Straight and curved glass balustrades retain open views overlooking surrounding countryside and complement the contemporary style of this Scottish executive newbuild home.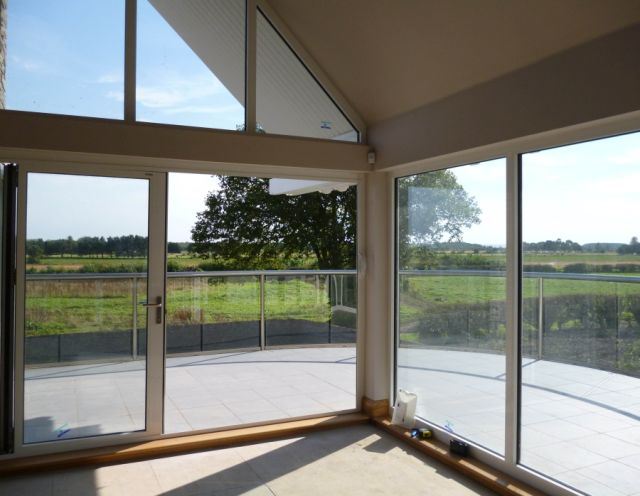 More than 20 metres of clear glass balustrading with Balcony's proprietary 'Royal Chrome' handrail finish were installed at the five-bedroomed property in Barry, Carnoustie, located close to the world-famous golf course.
It was built by construction division of D J Laing Group for its Managing Director David Laing.Requiring minimal maintenance, the clear glass panels provide the necessary safety while keeping uninterrupted views - with the added bonus of protection from the wind on gusty days.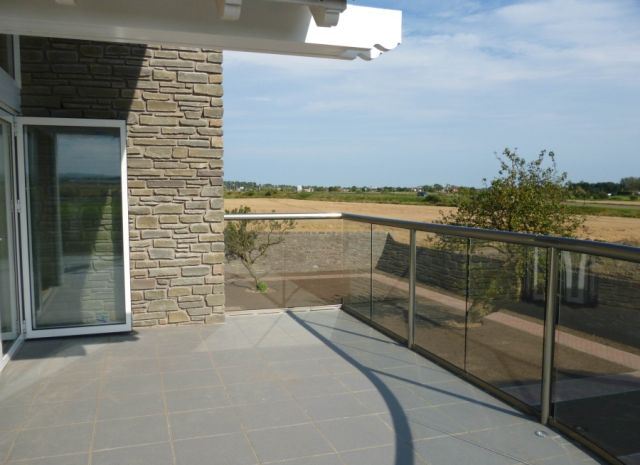 ​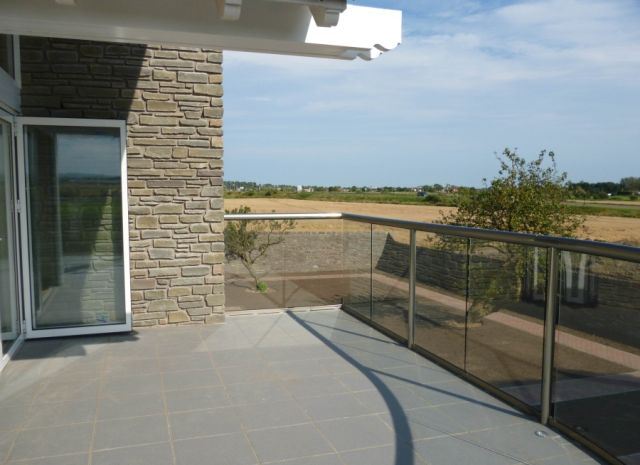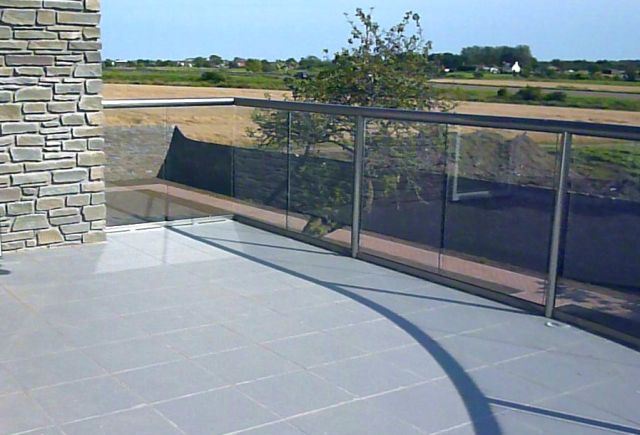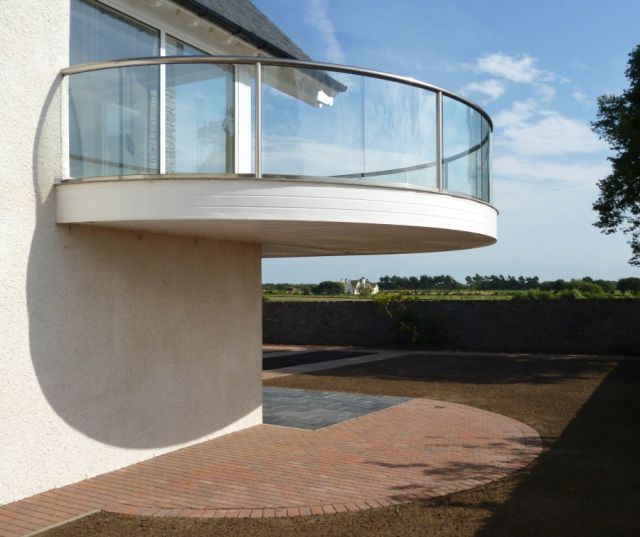 ​