Balcony's balustrade is the clear solution to child safety
Balcony's balustrade is the clear solution to child safety
Glass Balustrades | Juliet Balconies | Curved Glass Doors | Decking | Projects | Galleries | Articles | Reviews
This garden balustrade, supplied and installed by Balcony Systems, met the homeowner's critical requirements for child safety while also retaining clear views of the garden from the patio.
Built for a private client by building and civil engineering contractors R J Leighfield & Sons Ltd, the detached property near Swindon boasts an extensive garden with a trampoline - the perfect play area for young children.
Overcoming the challenges of sloping ground, a steep drop and the need for curves, the 28 metres of Balcony's clear glass balustrading was the ideal solution. It also provided the added advantages of an attractive, transparent and low-maintenance protective barrier.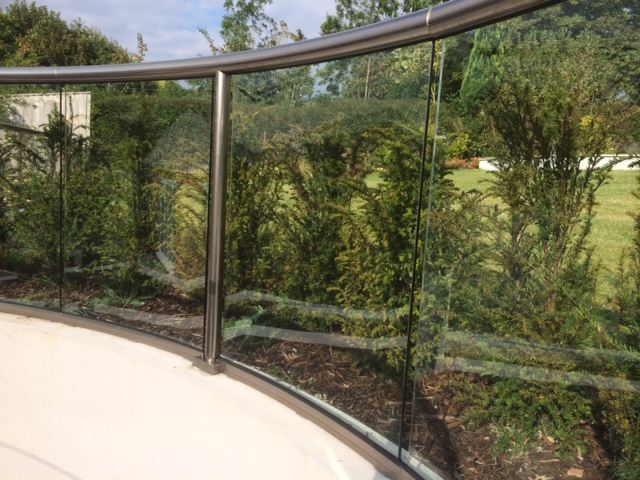 A safe option with great views
"We had areas requiring curved glass railings and an area where the railings were on a slope," explained RJ Leighfield's Contracts Director Mark Stratford. "Our client wanted to provide a safe environment for their children, so they couldn't fall off the retaining walls, without losing the view of the garden whilst sitting on the patio."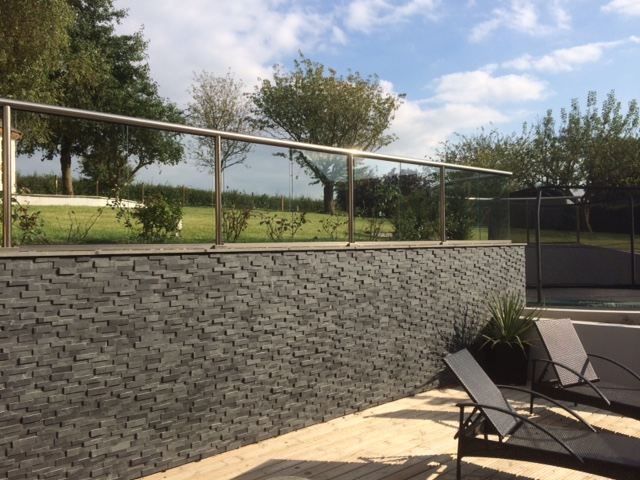 Other types and styles of railings were considered - the original choice being stainless steel posts and wires, like boat railings. "But the client changed their minds. They wanted something they could see through, that didn't obscure the view of the garden," continued Mark. "We advised the client that post and wire railings were climbable by their small children and wouldn't be very safe."
Following consultations with the client, the Balcony Systems product was chosen as 'the best product at a reasonable cost'. Then after an initial survey by the installer, Balcony's technical team drew up the design.
"The installers were very knowledgeable and supportive," said Mark, "and Kevin Cranham, Balcony Systems' consultant, was very helpful all through the process. The product seems to be of the high quality we would expect."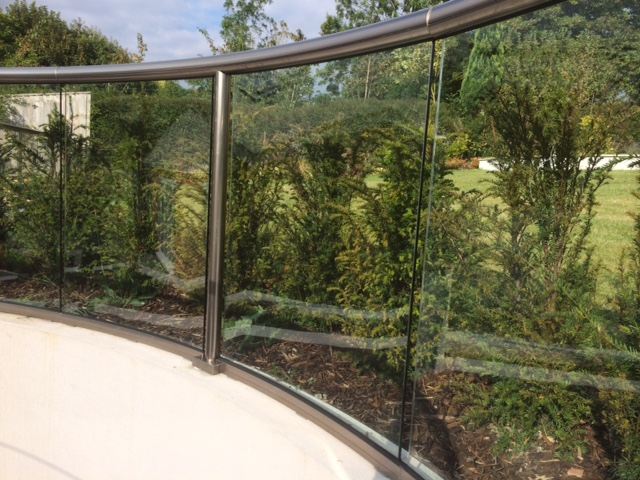 For Mark, 'quality of product and level of service' were important aspects of Balcony's offering. He also praised the team for keeping him informed of progress between the placing of their order and delivery/installation.
He added: "It was the first time we had used Balcony Systems and we were reassured by their professionalism. We would definitely use them again."