Glass blustrade for the best-looking balcony
Glass blustrade for the best-looking balcony
Glass Balustrades | Juliet Balconies | Curved Glass Doors | Decking | Projects | Galleries | Articles | Reviews
Arguably the focal point of Neil and Louise Newman's totally refurbished detached home on the south coast is their glass balustrade, supplied by Balconette, which makes the most of stunning sea views at the end of their garden.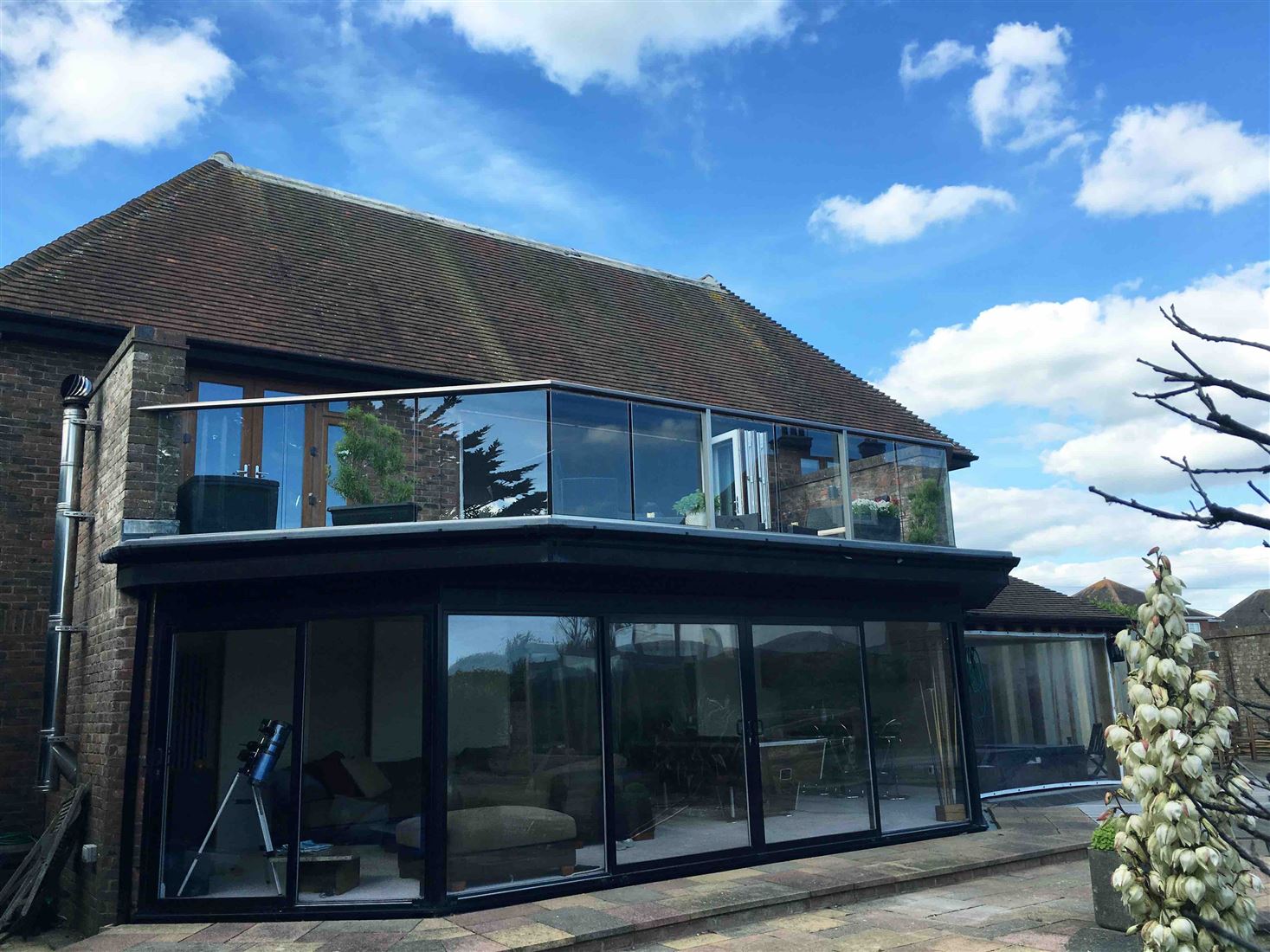 The 1970s property overlooks the English Channel near Bognor Regis and was in a state of disrepair when the couple bought it four years ago. Their full renovation project remodelled the house to suit their lifestyle, including a study, gym and movie room.

"We're very fortunate to have these fabulous views, so it was essential to preserve them with a clear balustrading solution," explains Neil. "The original balcony was ugly, consisting of obscure 'wired' safety glass panels set in a white painted steel structure that was rusting badly. We couldn't even see through it."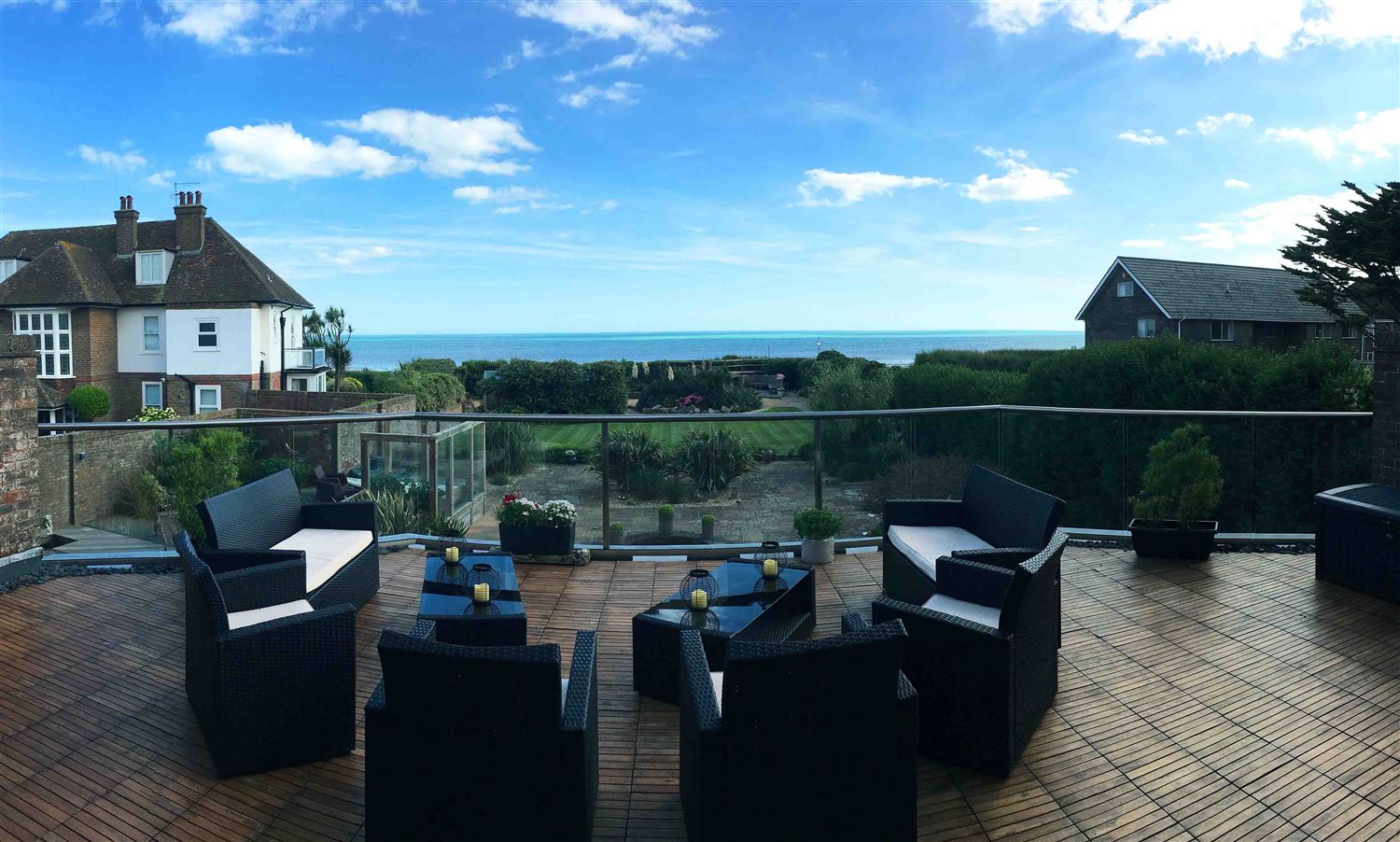 ​
Having researched balustrading options, the Newmans met the Balconette team at the company's Lingfield showroom to discuss their plans. "I liked the fact that the balustrade could be achieved with few posts," continues Neil. "The whole structure only has two posts; that was a big draw for me and one of the driving factors why I chose them."

He was also impressed by the team's 'straight-talking' approach. "There were no 'pushy salesmen'; it was more about them understanding the engineering aspects of the project and meeting the challenge of how to make it work the best for us. The only real challenge was to keep the posts to a minimum, which they more than succeeded with!"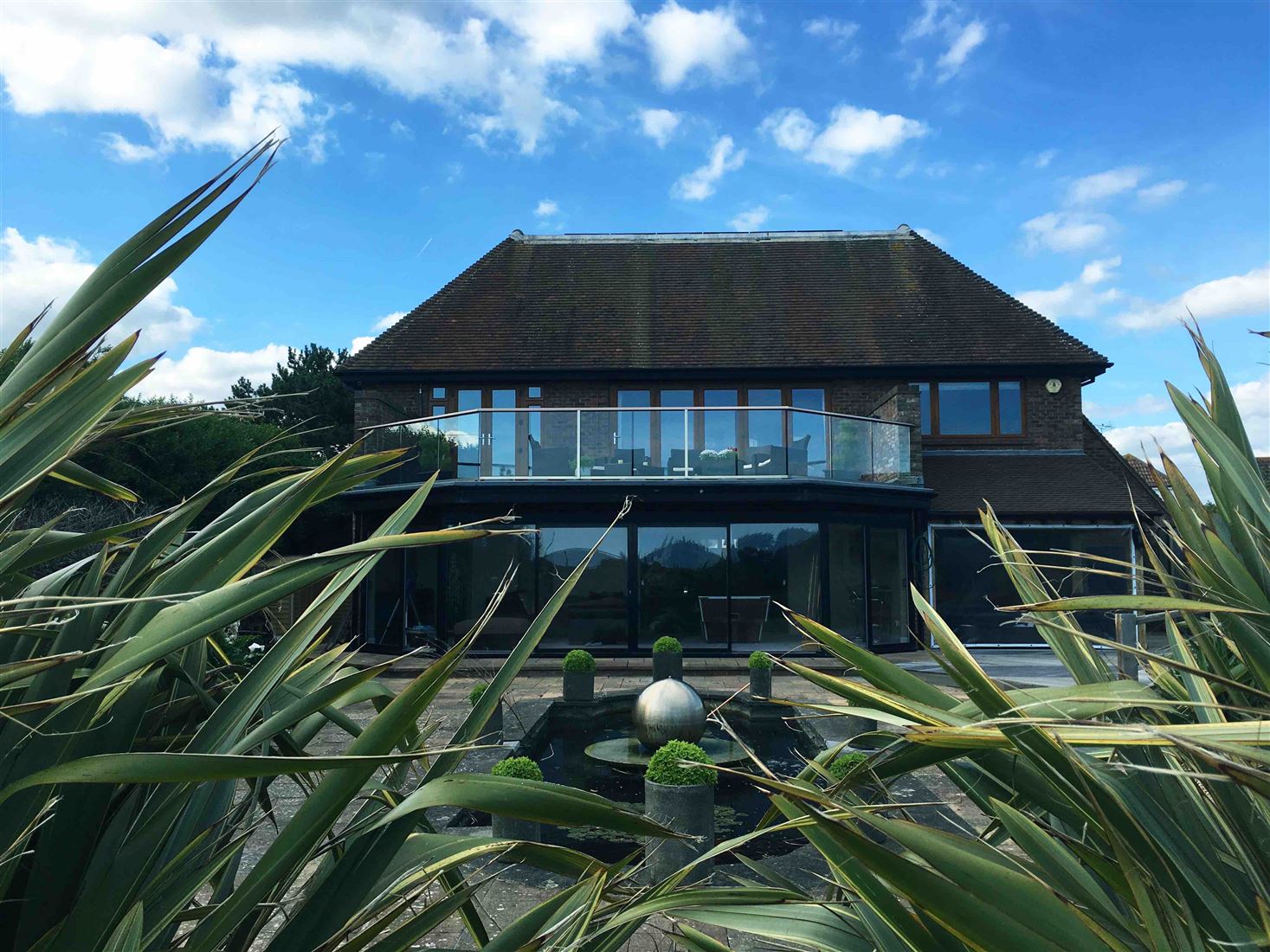 ​
"We could have gone for glass with no railings, but having a handrail gives it a profile, which is neither round or square. The aerofoil design, like an aircraft wing, ensures people don't rest their glasses on it."

Three years after it was installed, Neil can testify to the balustrade's robustness despite the salty coastal climate. "We get some brutal weather here, but it's kept its shine without any effort at all. Being corrosion-resistant is a major plus point, but I also like its simplistic, clean lines. The balcony does its job, but it's also elegant and the panels stay very clean…unless we have a storm!"

Enclosing a large south-facing terrace accessed via bi-folding doors, the balcony has changed the way the couple enjoy their transformed home. "Friends say it's the best-looking balcony they've seen," concludes Neil.

​