Curved glass balcony is key attraction in major landscaping project
Curved glass balcony is key attraction in major landscaping project
Glass Balustrades | Juliet Balconies | Curved Glass Doors | Decking | Projects | Galleries | Articles | Reviews
Added on 22/06/15
More than 40 metres of curved glass balustrading supplied by Balconette has added the critical final detail at the end of a major five-year renovation project for Bill Jones at his East Grinstead property.
His refurbishment journey began with replacing two windows with full-height French Doors on back bedrooms to bring more light into his modern four-bedroomed detached home. Two Juliet balconies from Balconette provide the required safety and security when the doors are open.
"I knew about Balconette having previously used their products at another location," explained Bill. "The company has the right products at the right quality for what I wanted to achieve."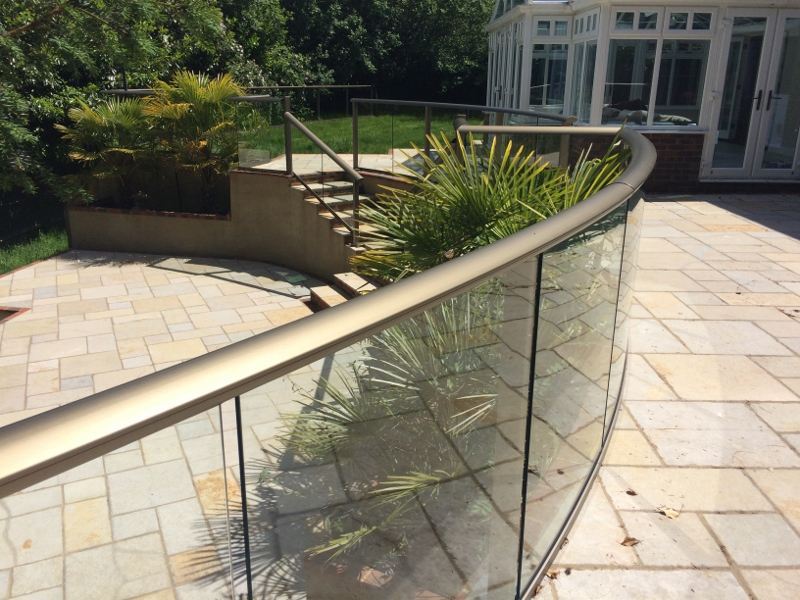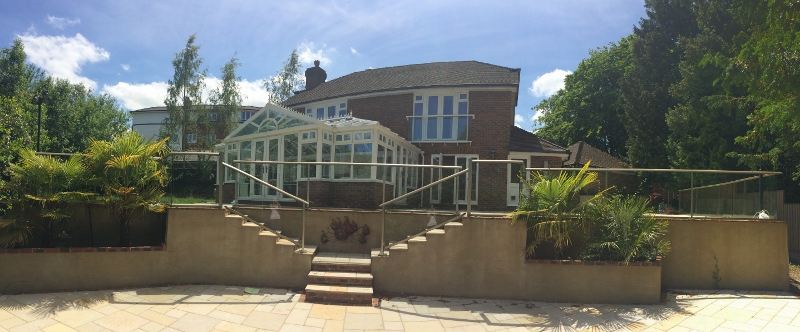 He then turned his attention to the large sloping garden, which is surrounded by woodland. Creating several different levels has now turned what was once an unusable area into a more practical and usable outdoor space.
Bill designed the layout and installed the balustrading himself, with help from his brother Anthony and friends. "It was quite a project," he continued, "the area is probably six times bigger than the house itself. What I particularly like is the way the bronze anodised handrail blends with the colour of the retaining wall brickwork."
Balconette supplied 43.65 metres of its Aerofoil system with the wing-shaped handrail and the BalcoNano® self-cleaning glass coating on the panels, which dramatically reduces cleaning cycles. It's a useful added low-maintenance benefit - especially for large expanses of glass in garden applications.
Bill added: "The balustrading has helped to transform the garden and I'm delighted with the overall result."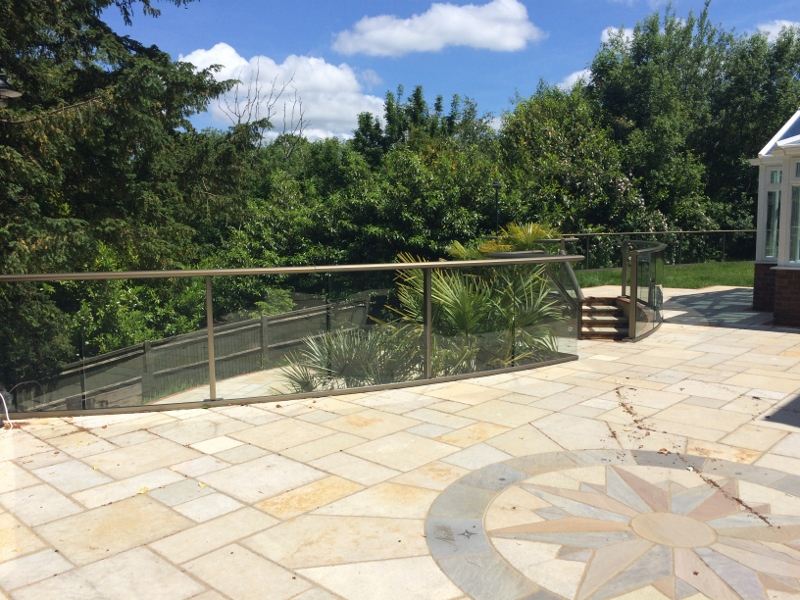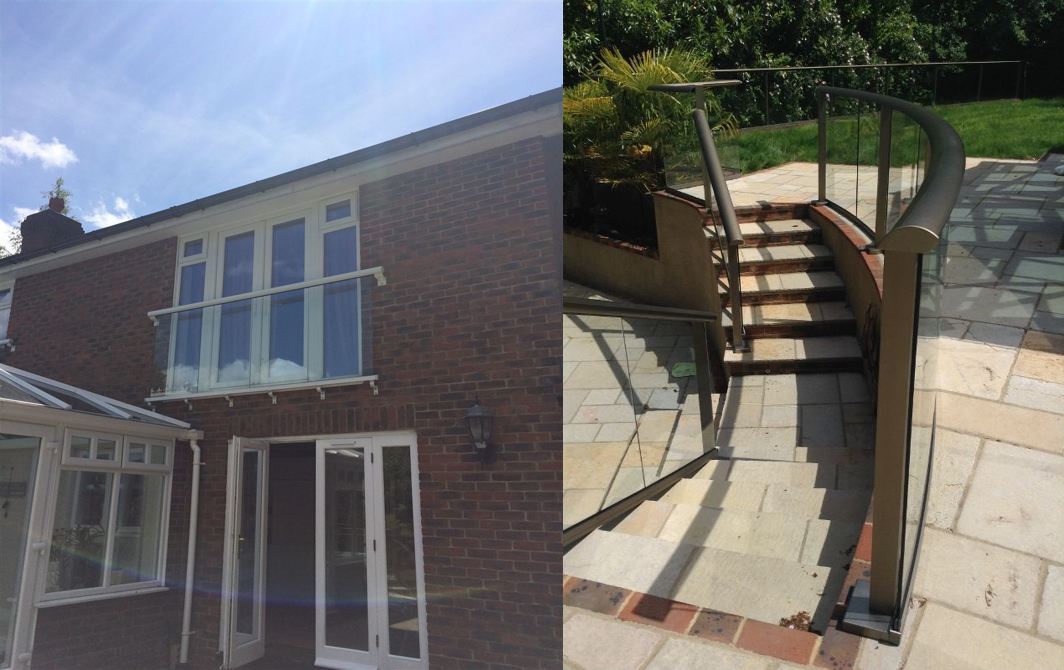 ​