Glass Balustrade in East Grinstead, Sussex
Glass Balustrade in East Grinstead, Sussex
Glass Balustrades | Juliet Balconies | Curved Glass Doors | Decking | Projects | Galleries | Articles | Reviews
Farringdon House - East Grinstead, Sussex
Attention to detail is critical and that's where Balconette stood out
From dilapidated office block to modern luxury apartments, Farringdon House in the centre of East Grinstead, Sussex has been totally transformed with Balconette's products adding that all-important 'Wow' factor.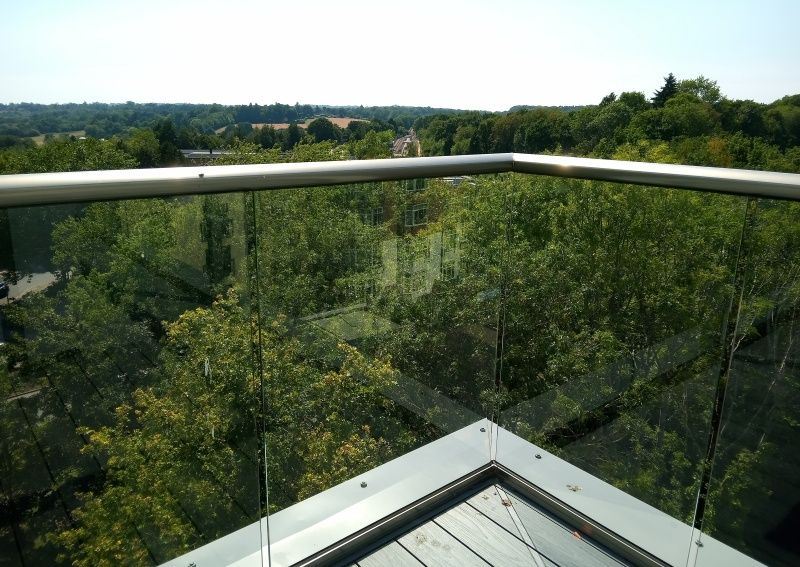 Working with developer Whitehall Homes, Balconette supplied and installed 185 metres of its popular Aerofoil Balustrade System with its wing-shaped handrail in a Royal Chrome finish. More than 40 apartments on five floors were 'dressed' with Balconette products offering a consistent aesthetic, which also included Aerofoil glass Juliet Balconies, four custom sized Juliets, and Aerofoil Infinity Privacy Screens to give the fully refurbished building a smart new appearance.
The consultation process led to the Aerofoil Balustrade System being selected for its technical capability as it needed to cater for the existing building's shape that included recesses. The installation was designed with a combination of wall fixings and end posts.
Required as part of the building regulations, the 1.8-metre-high Aerofoil Infinity Privacy Screens were used for the fourth-floor roof terrace, dividing 53 metres of balustrade. Specified with opaque glass, the screens ensure private outdoor spaces are not overlooked.
Designed to fit specific size openings, the four custom Aerofoil Juliet balconies required fixings within a recess. One side of the balcony was fixed normally with a wall fixing into the façade and the other was secured directly into the side of the recess.
Having stood empty for several years, the structure was completely stripped back to bare concrete and brickwork to allow it to be refitted into 42 contemporary apartments and terraced penthouses.
Whitehall Homes Quantity Surveyor, Andrew Lake explained how Balconette had won the contract in a 'competitive and thorough' tendering process. "Our MD knew of the firm via an acquaintance and after meeting the team, it was apparent that they could offer the products and service to meet our needs.
"The service provided by Balconette in terms of surveys, measurements, design and manufacture meant that the intricacies of a complex refurbishment could be met. Together with aesthetically pleasing products and a choice of finishes, this meant that all our requirements would be met."
Andrew praised Balconette's ability to 'perform' throughout the varying stages of the design, supply and fit order, saying: "Being a refurbishment project meant that all areas had to be measured and checked prior to manufacture as you are fitting within an existing building. This means that attention to detail is critical and that's where Balconette stood out."
Balconette's 'proactive and helpful team' impressed too, as Andrew pointed out: "Communication was always excellent and the operatives' 'can-do' attitude was apparent and greatly appreciated."
Commenting on what Balconette's products bring to the overall project, Andrew said they provide one of the 'main finishing touches' to the building. "It is important that these provide a smart and contemporary look as the façade is the first thing potential customers see. If the outside has a bit of 'Wow' factor, customers walk into the building with a positive mindset. The building does look good."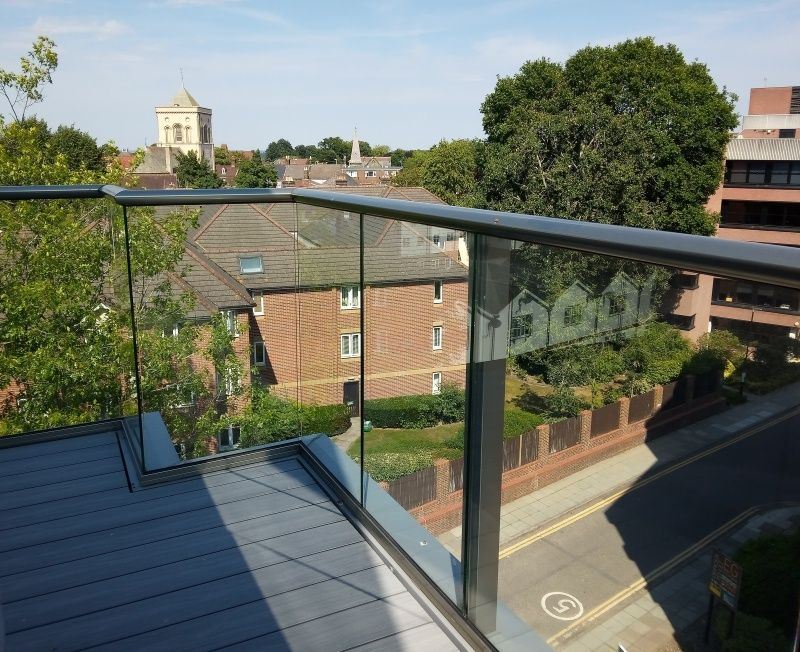 Would he recommend Balconette? "Absolutely. It was a pleasure working with them!"