Glass Balustrade Installation in Northern Ireland
Glass Balustrade Installation in Northern Ireland
Glass Balustrades | Juliet Balconies | Curved Glass Doors | Decking | Projects | Galleries | Articles | Reviews
Bruce and Heather Crawford - Banbridge, Northern Ireland
It's nice to be protected by our glass balustrade in the sunshine
Providing protection on windy days, this stylish Balconette Aerofoil glass balustrade is the perfect solution for soaking up the sunshine – and enjoying the rural views – in complete comfort.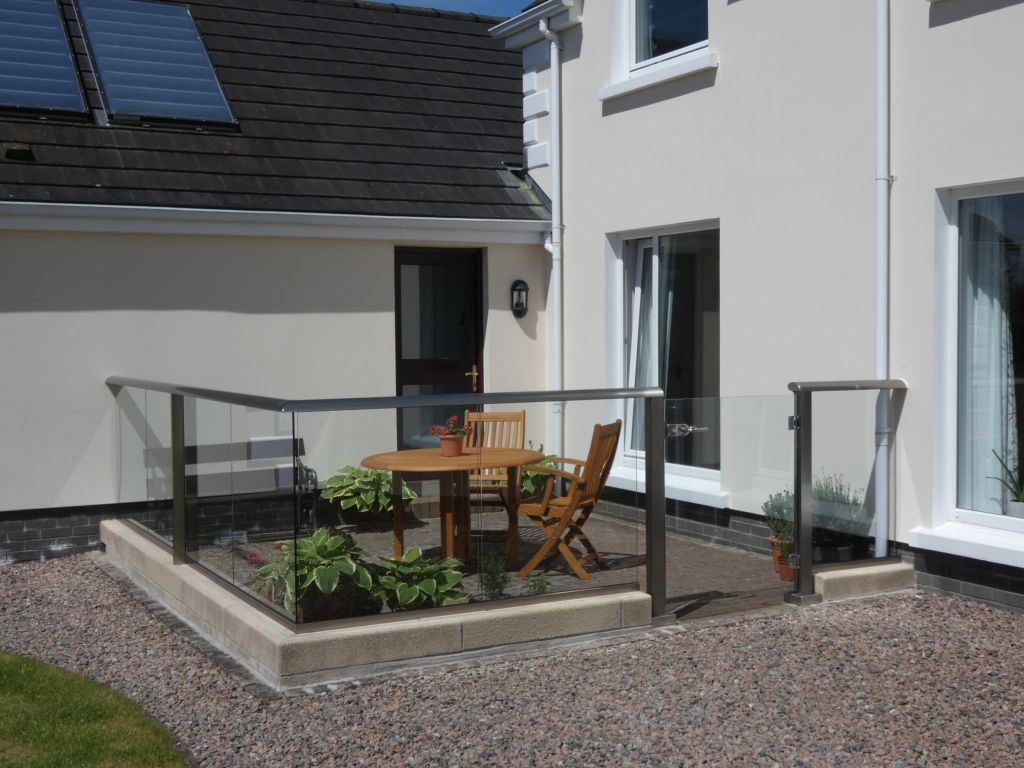 Bruce and Heather Crawford self-installed the balustrade, topped with an Aerofoil handrail, to create a sheltered west-facing terrace behind their home near Banbridge, Northern Ireland.
"We chose glass to retain the view, keep the light through the windows at the back of the house and break the force of the wind. Ireland is a very windy place!" says Bruce.
Having engaged a bricklayer to build the 15cm-high masonry plinth, the couple completed the installation of the balustrade and glass access gate in around 10 hours.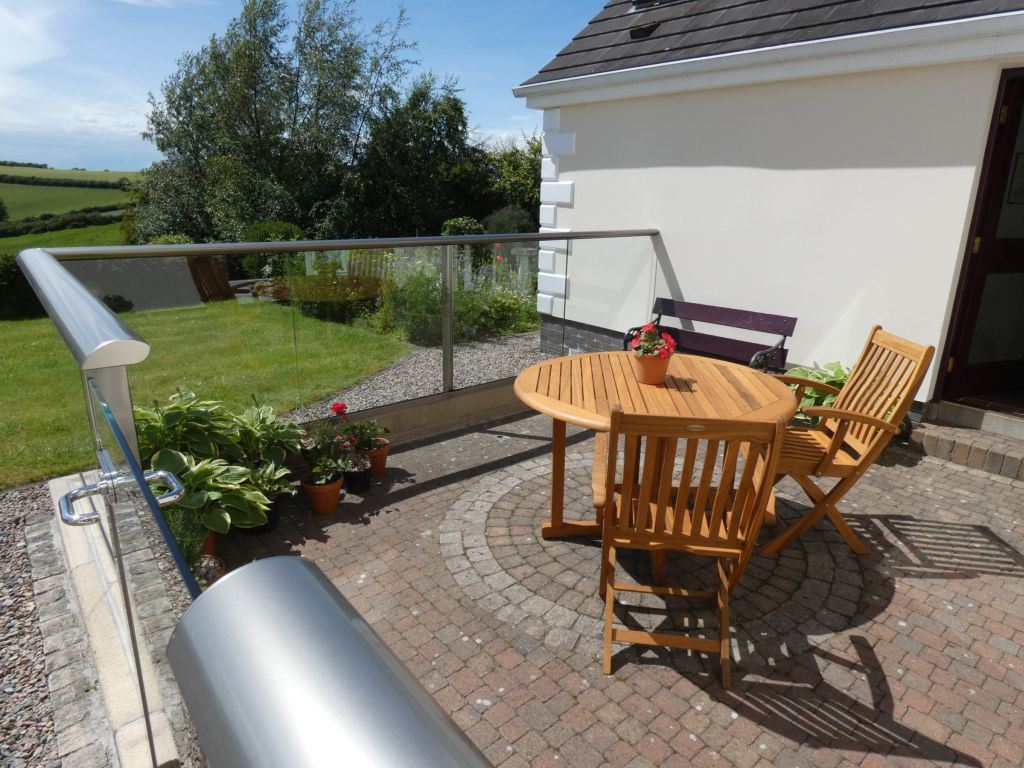 "It wasn't complicated, and the instructions were very clear; I read them thoroughly before I started the work," he continues. "We're reasonably confident DIY people and there was a local glazier who would have helped had he been needed. But in fact, we did the whole thing ourselves."
Commenting on service and delivery, Bruce was impressed with how the balustrade components arrived on schedule and were 'very carefully packed'.
With the improving weather, the couple are looking forward to making the most of their new enclosed outdoor space that gets the sun from 10am to 7pm in the summer.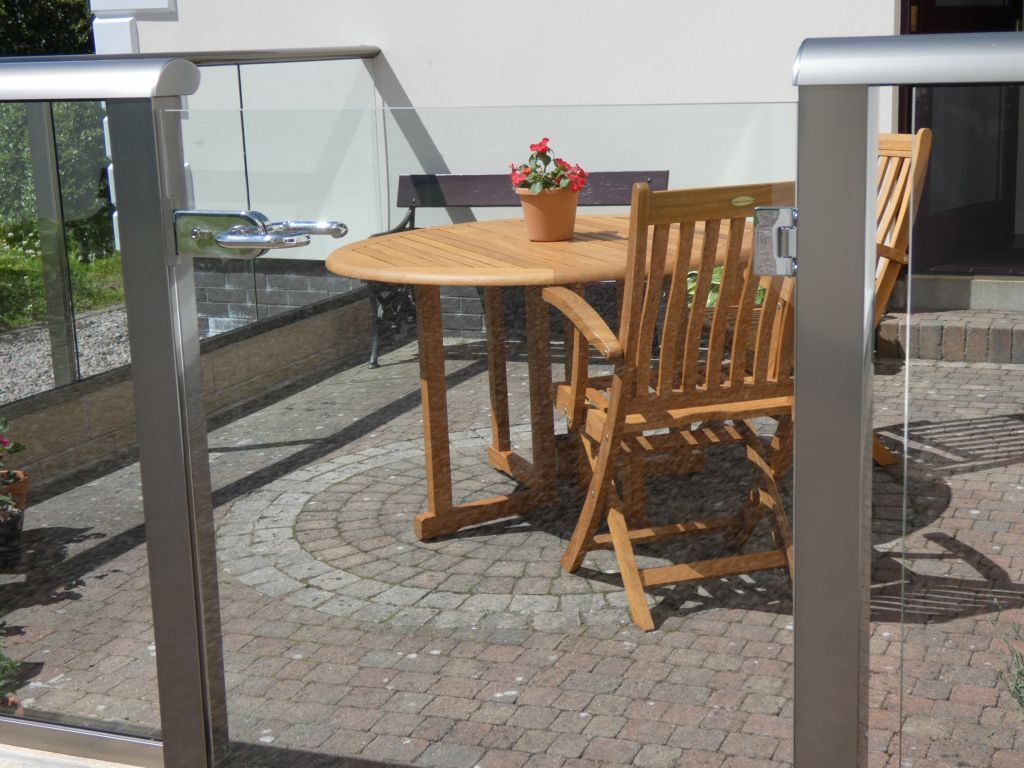 Bruce adds: "The balustrade looks really good and has added to the appearance of the back of the house. With the sunny weather of the past few weeks, we have been making full use of our patio which is almost like an extra room. It is nice to sit in the sun sheltered by the balustrade and be out of the wind. We're happy customers!"