Glass Balustrades in Soulbury, Buckinghamshire
Glass Balustrades in Soulbury, Buckinghamshire
Glass Balustrades | Juliet Balconies | Curved Glass Doors | Decking | Projects | Galleries | Articles | Reviews
Lindsey Russel - Soulbury, Buckinghamshire
13 years on and my Balconette products still look fantastic!
Since installing their Glass Balustrades, glass Juliet Balcony and three-pane Curved Glass Sliding door all supplied by Balconette 13 years ago, a Buckinghamshire couple say the products still look as good as when they were first installed.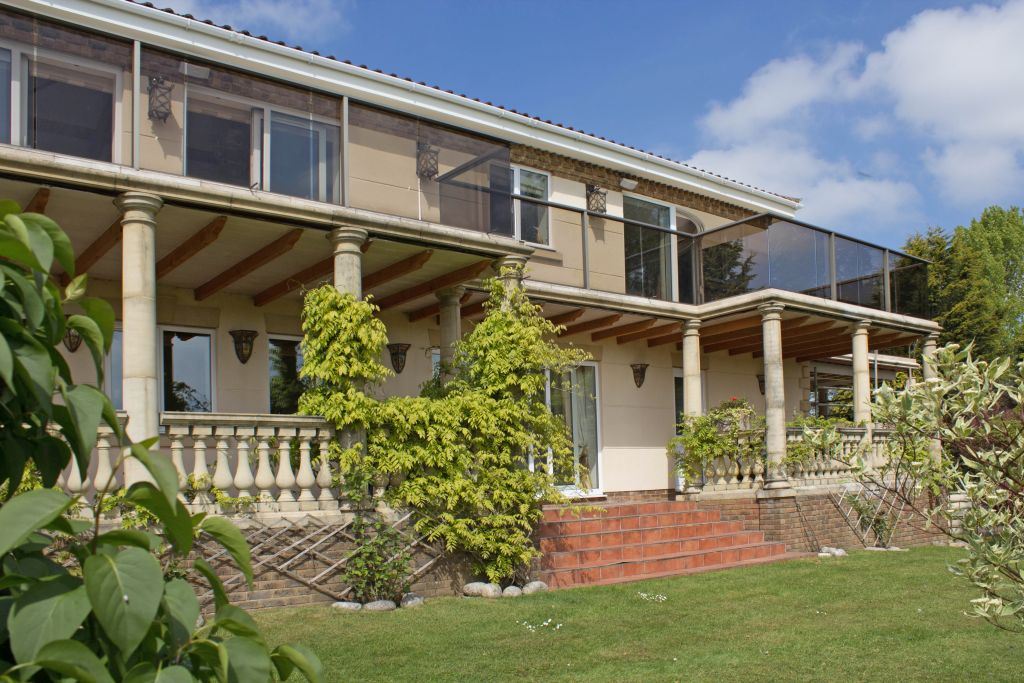 "It is a testament to Balconette's excellent product quality and design that they still look fantastic. We are delighted with how the balustrade has withstood the elements over time," says homeowner Lindsey Russel. She and her husband Greg Freiberg moved into their luxury self-build five-bedroomed detached Soulbury home in 2007.
The couple, who run their own construction company GPF Brickwork and Scaffolding Ltd, chose Balconette's products to maximise countryside views and natural light at the property they built on the site of a former 1960s bungalow.
Keeping extensive views from the first-floor wraparound terrace is Balconette's Aerofoil Balustrade System with a bronze handrail and tinted glass panels. This was originally installed on two elevations in 2007.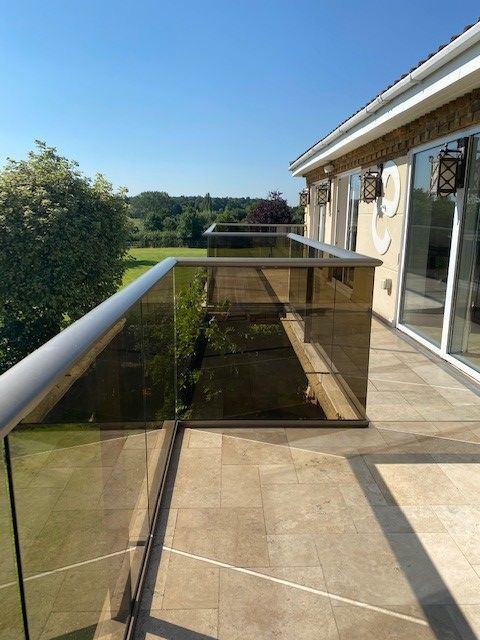 Four years ago, the couple extended the house to create a car port and an additional seating area above that connects to the main terrace. This new outside space required a further nine metres of Balconette's Aerofoil system.
"Again, we specified the tinted glass with a bronze handrail to match the existing system," says Lindsey. "You can't see the join or tell the difference between the original balustrade and the new one."
Situated on the first floor of the 'upside-down' house, the open-plan kitchen features Balconette's distinctive full-height Curvaglide® Curved Glass Sliding door, opening onto a corner dining terrace. A glass Juliet Balcony, supplied by Balconette, enhances light into the first-floor galleried landing above the front entrance.
Internally, Balconette's Glass Balustrades have also been used on a statement staircase leading from the entrance hall to the first floor and around the galleried landing.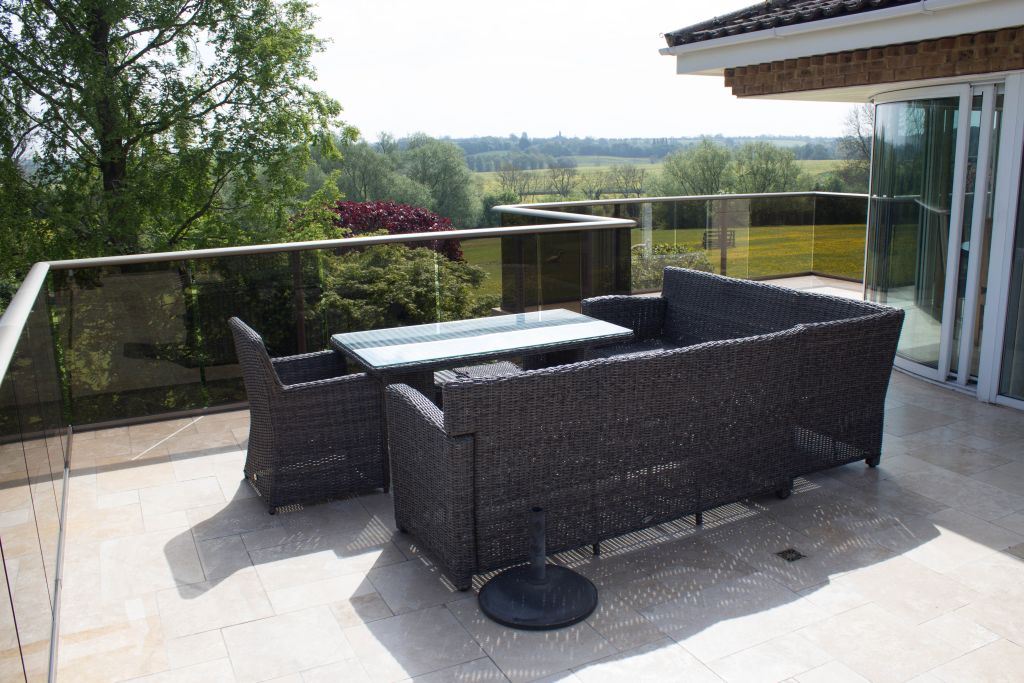 Commenting on the minimum maintenance required, Lindsey adds that keeping the balustrades looking good is extremely easy. "We clean the glass with soapy water on both sides twice a year and the rest of the time, the handrail can be wiped down as required. I am pleased I chose tinted glass as this helps to hide any build-up of dirt.
"Over the years, I have enjoyed and continue to enjoy the views to the outside through the glass!