Glass Balustrades Terrace in Gower, Wales
Glass Balustrades Terrace in Gower, Wales
Glass Balustrades | Juliet Balconies | Curved Glass Doors | Decking | Projects | Galleries | Articles | Reviews
Francis Cahill and Malcolm Arnall - Gower, Wales
'I wish I had installed my Balconette glass balustrade 10 years ago!'
With stunning far-reaching vistas over the Gower Peninsula, this custom-made oak frame and Balconette Glass Balustrade is perfect for relaxing and watching the sunset. No wonder that homeowner Malcolm Arnall wishes he had installed it 10 years go.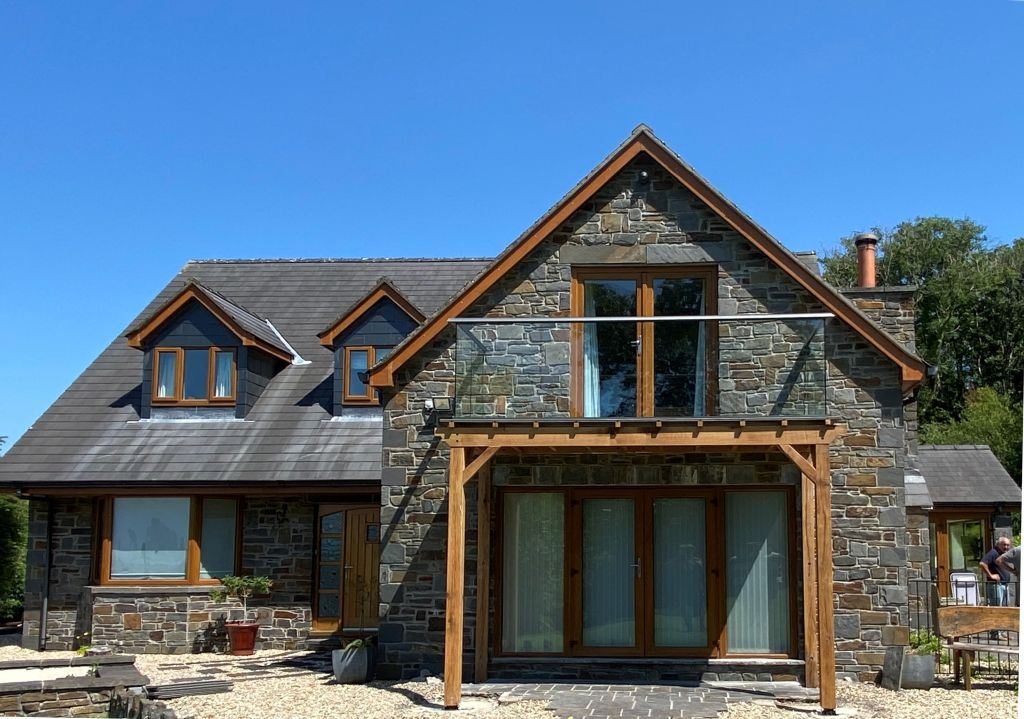 Originally thinking of a stainless-steel balustrade to replace an existing Juliet wrought iron balcony, Malcolm trusted his local builder and fellow rugby club member Francis Cahill to devise a solution for a 'walk-out' external balcony to make the most of spectacular views.
His verdict? "I went on his word and I am over the moon with it; the balcony looks fantastic with the oak frame and glass really complementing each other," says Malcolm, whose South Wales home was built on the site of a former cottage 13 years ago. "I wish I had installed it 10 years ago!"
The oak frame and Balconette Aerofoil Glass Balustrade system with Balconette's proprietary Royal Chrome finish anodised handrail was installed by Francis in June 2020.
Measuring seven metres in total, the three-sided balustrade was thoughtfully designed to make the most of the system's capabilities. The Aerofoil system, with its stylish wing-shaped handrail, allows for runs of up to four metres without the need for posts when fixed between walls. Amending its planned size by just 50mm has created an elegant, post-less balcony.
Francis commented: "Malcolm trusted me with the design, and it took three days to install the frame and maintenance-free composite deck with the balustrade. Reducing the balcony by that small margin of 50mm eliminated the need for posts and achieved a clear uninterrupted view."
Praising Balconette's service as 'excellent', Francis, who is a registered Balconette installer, added: "All the components were there, and delivery was on time. The Balconette product is very versatile, straightforward to install and aesthetically much nicer than alternative systems.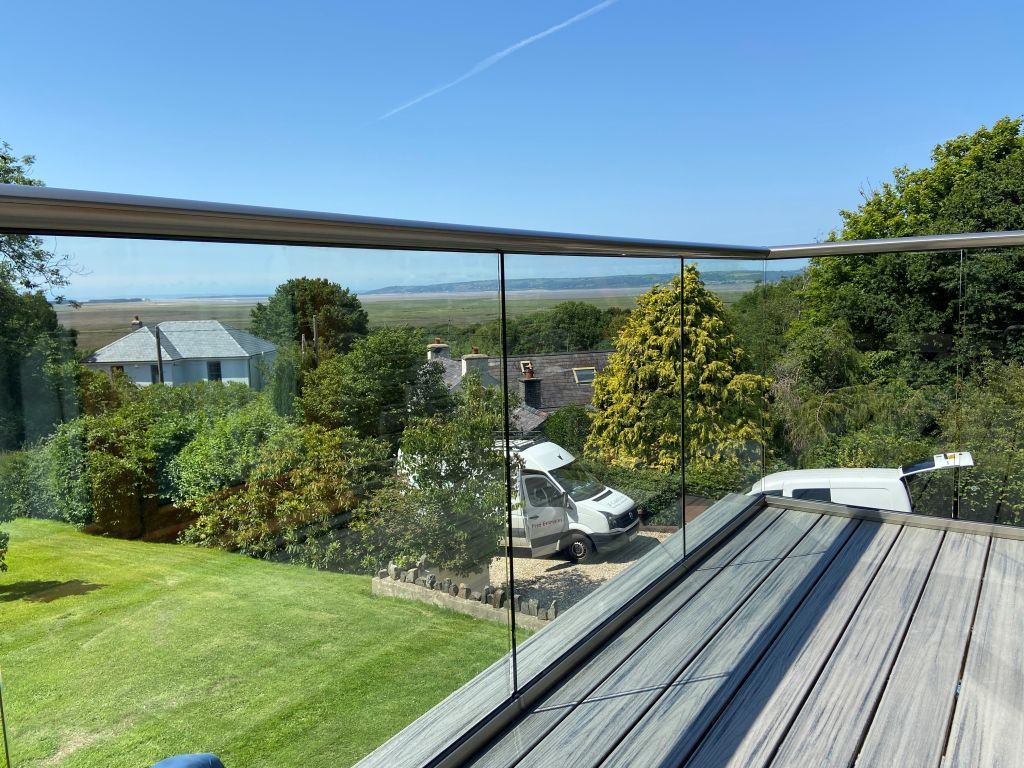 "I think the anodised finish is a winner; being corrosion-resistant is where Balconette's product beats everyone hands down, particularly in a coastal environment."
Malcolm concluded: "The workmanship is superb, and the glass is a massive feature in itself. My wife and neighbours have praised the look of the balcony. I would certainly recommend Balconette."