Glass Balustrades bring the sea to you
Glass Balustrades bring the sea to you
Glass Balustrades | Juliet Balconies | Curved Glass Doors | Decking | Projects | Galleries | Articles | Reviews
When Cripps Developments Ltd constructed six three-storey luxury villas overlooking the sea at Gunton near Lowestoft, Balconette was their first choice to supply the glass balustrading to maximise the panoramic sea views.
Built on the site of a former school, each villa at Briar Clyffe, Gunton Cliff has a terrace on the first floor and Juliet balcony on the second floor to make the most of the far-reaching vistas.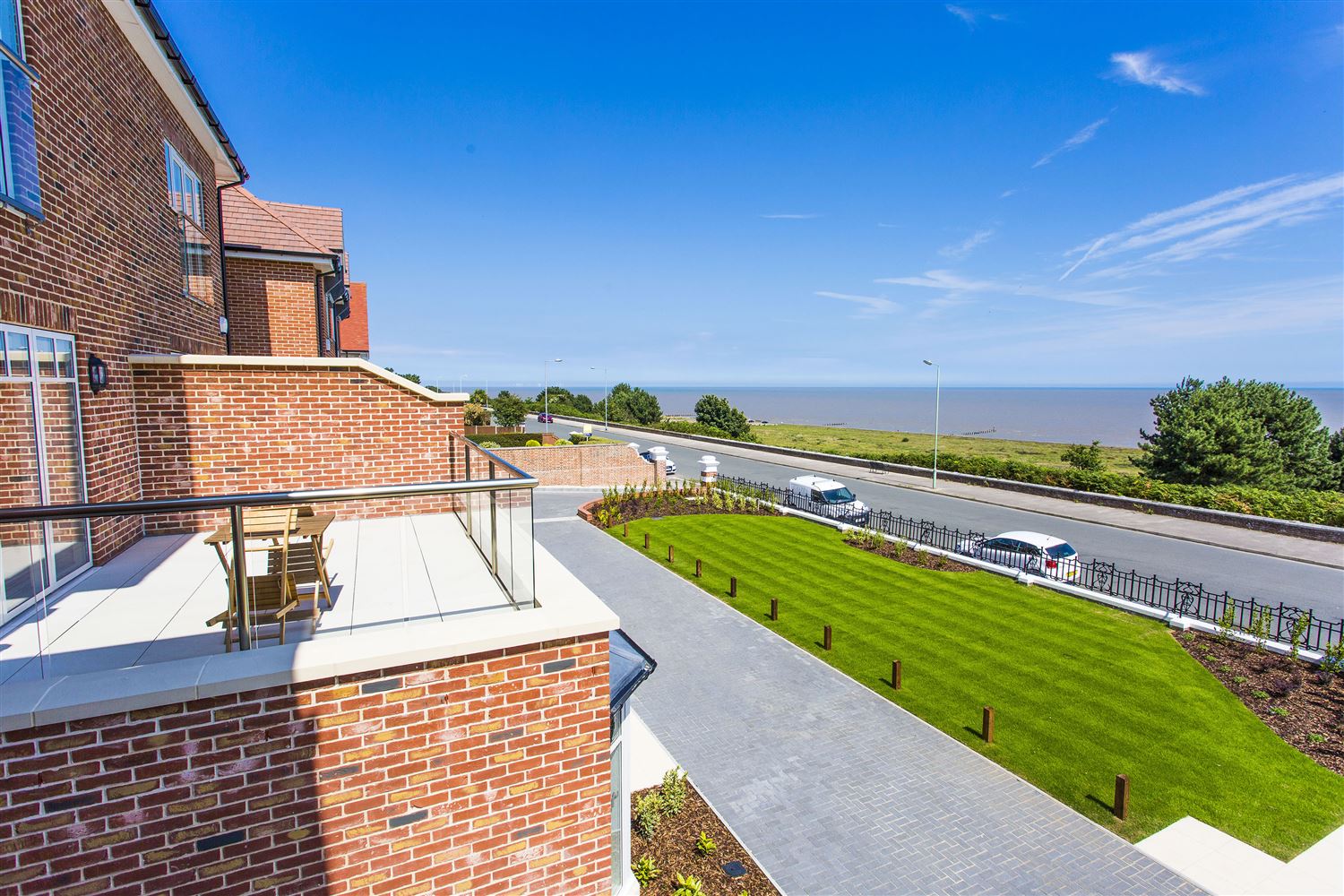 "The panoramic view sold the homes; it was the main feature," commented Simon Blake, Quantity Surveyor at Cripps. "We've had great feedback from the owners who say 'it's fantastic to sit outside and enjoy the seascape'. Using clear balconies ensured the view was maintained and was a real selling point."
Previous experience of Balconette's good product and service on a townhouse scheme in Norwich had led Cripps to choose the company again for this latest redevelopment project.

Simon continued: "The high quality of Balconette's product and their service was important to us. As these elements had impressed us on an earlier development, we had no hesitation in choosing the company again. Their service and delivery were excellent and the products are fairly priced."
Completed on time, the installation project had run smoothly and Simon added: "We will certainly be using Balconette again when we next require glass balustrading. The terrace street scene with the contemporary balconies really enhances this prestigious development!"