Balcony Photo Competition Winners Announced 2014
Balcony Photo Competition Winners Announced 2014
Glass Balustrades | Juliet Balconies | Curved Glass Doors | Decking | Projects | Galleries | Articles | Reviews
Inspired by the sight of seeing a Balcony Systems' balustrade on a nearby house several years ago, Hugo Barclay instantly decided it was the product for him.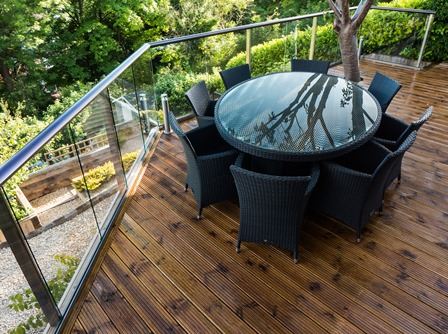 "I screeched to a halt in the car as soon as I saw the system; it stopped me dead and I had to have my own," exclaimed Hugo, whose stunning photos earned him the top £500 cash prize in Balcony's 2014 Photo Competition. Three runners-up each received £200 in cash.
The company's glass balustrades have transformed his Brighton home, providing views over four terraces created from the previously steeply-sloping garden and allowing the retired art gallery owner and his wife Zeena to enjoy their outdoor space in safety.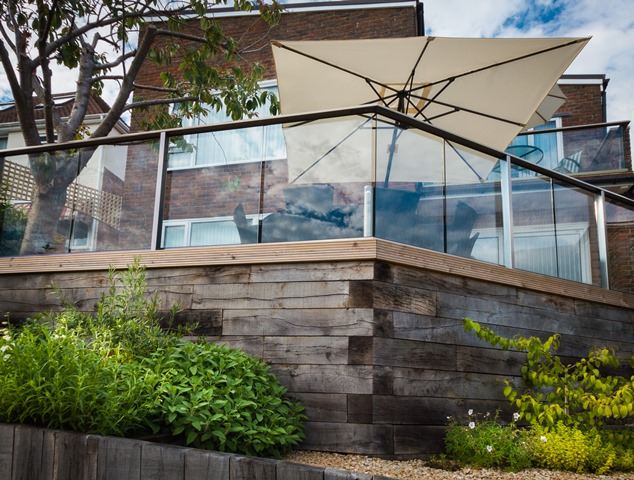 The couple first purchased a glass balustrade from Balcony Systems to replace a rotten timber balcony off a bedroom at their 1970s 'upside-down' home. Further balustrading was added as the new gardens, back and front, were subsequently landscaped.
Hugo, who installed the system himself, likes its simplicity and the fact that there are 'few posts and no ugly clamps'. He said: "Although there are a lot of plain frameless balustrades, I feel they disappear too much. The handrail really makes a statement and the balustrades also stay clean.
"I definitely prefer anodised aluminium to stainless steel. It's much better. Stainless steel varies in quality, which quality you are paying for is the first question one might ask because it will rust!"
'Thrilled to bits' with his prize, Hugo added: "The photo competition is a brilliant idea to give people the opportunity to show off what they have done with Balcony's products. I have been hugely impressed with the professionalism of the company and have no hesitation in recommending them to others."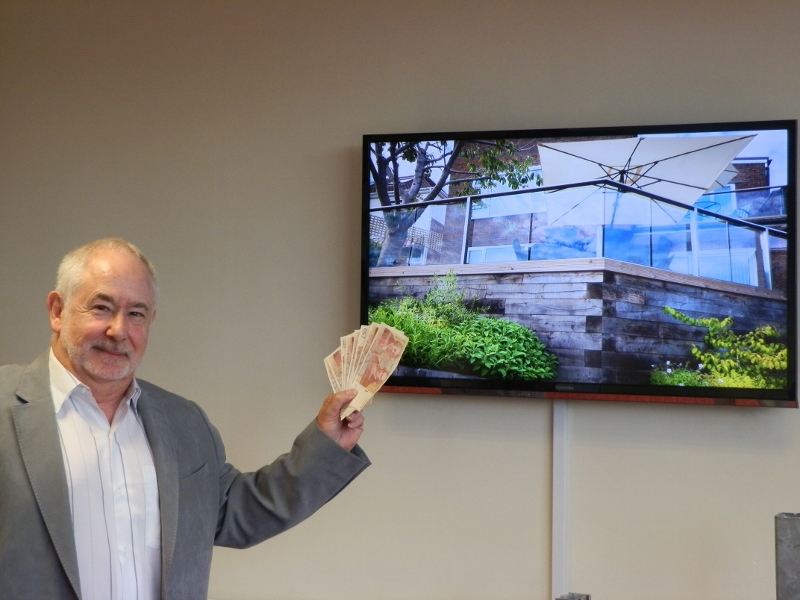 The three runners-up, Simon Craze, Tim Raymond and Mick Stevens each received £200 for high-quality photos of their respective projects.
Simon Craze installed a balcony at his Eco Lodge in St Agnes, Cornwall to make the most of woodland views. He praised the product and service he'd received from Balcony Systems, saying: "It's a great balcony and I'm very happy with it. Everything from design, through to order and delivery went nice and smoothly and according to plan.
Simon also liked the competitive price, saying 'the quote was also a lot less expensive than the others I acquired.'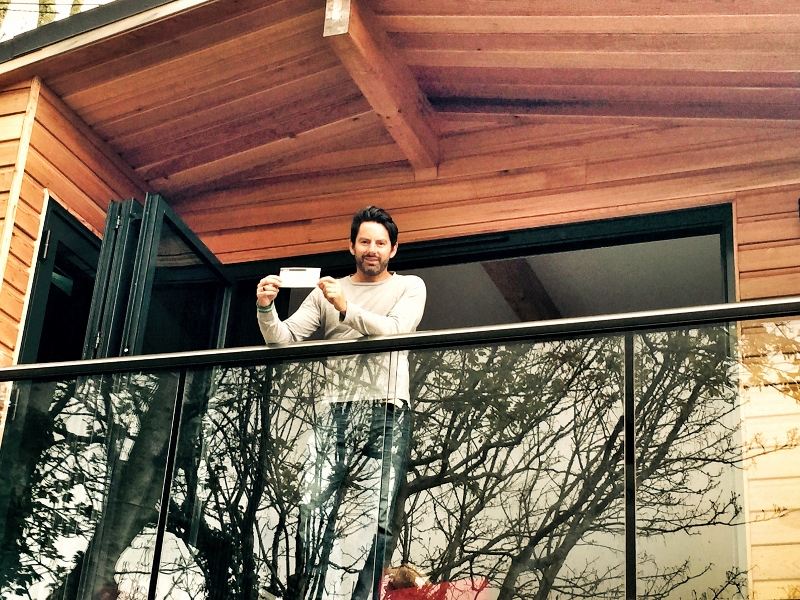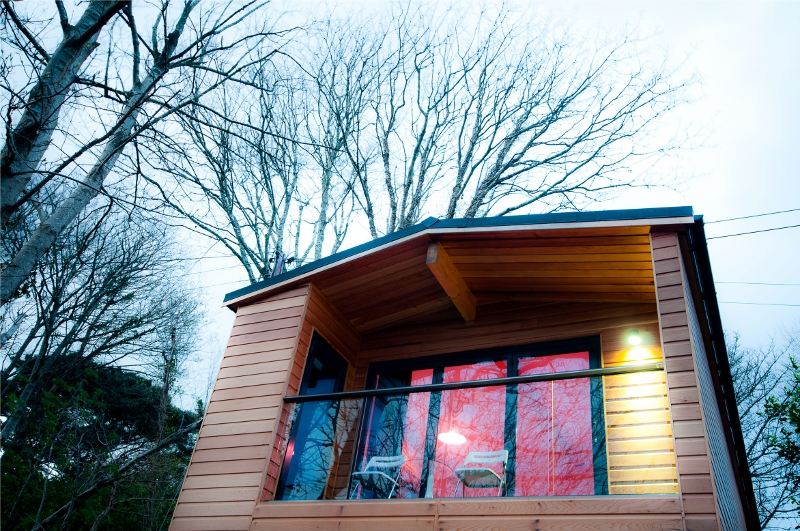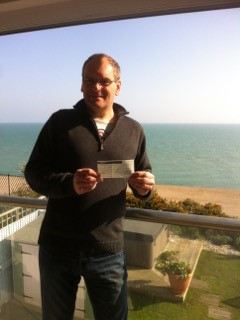 Having fitted a custom-sized Juliet balcony two years ago at his Hythe home on Kent's south coast, Tim Raymond praised the product for its impressive resistance to the elements.
He commented: "We live in a very harsh seaside environment but the balcony is completely unmarked after two harsh winters of storms, wind and rain, which act like grinding paste and have destroyed our outside furniture and caused all manner of metal things in our home to go rusty. Even our 'stainless steel' cooker has suffered from rust and that is in the kitchen!"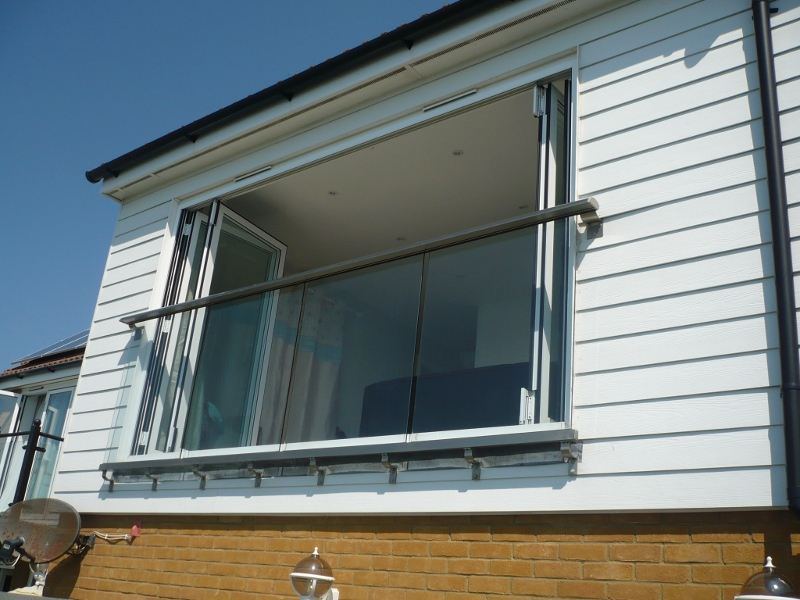 Mick Stevens described the Balcony Systems curved sliding door and Juliet balcony he installed at a new high-specification property near East Grinstead as an 'impressive addition' to the property.
"The door looks brilliant, it's a first-class product and I'm very pleased with the end result. It's been a pleasure to do business with Balcony Systems and I will use the company again on future builds," added the Director of Nuglaze Home Services Ltd, a replacement doors, windows and conservatories specialist.