A new lease of life to Purbeck balconies
A new lease of life to Purbeck balconies
Glass Balustrades | Juliet Balconies | Curved Glass Doors | Decking | Projects | Galleries | Articles | Reviews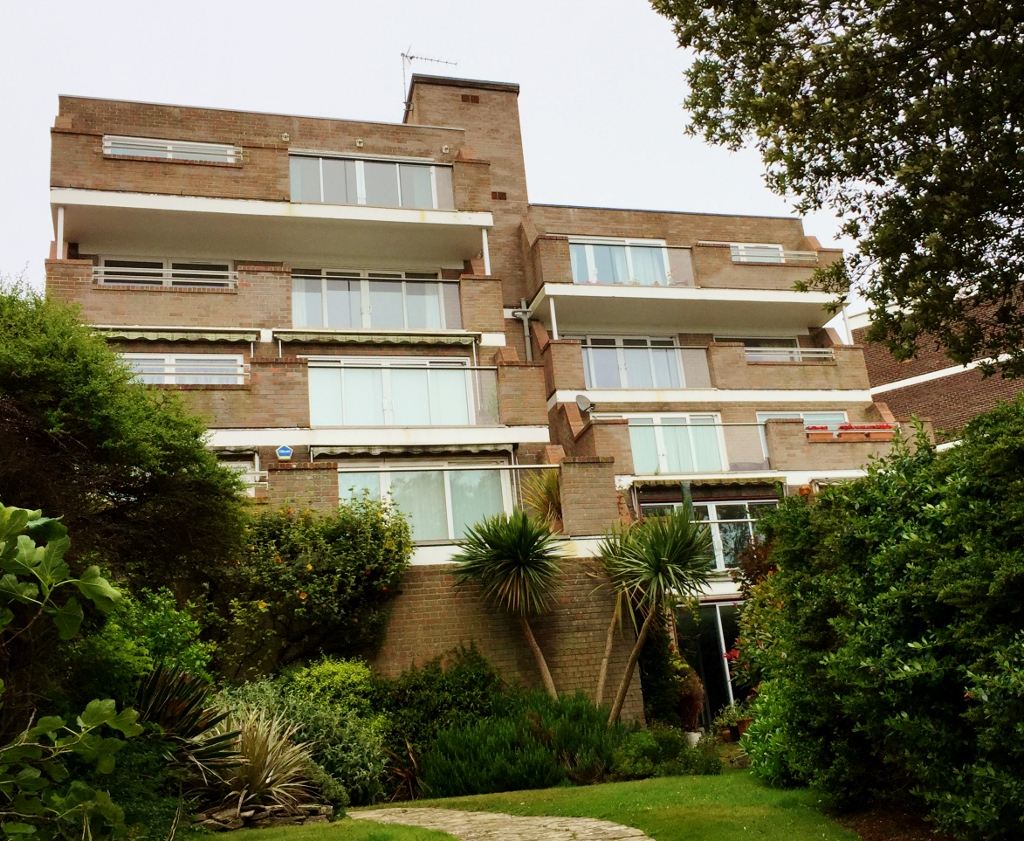 After decades of salty sea air and general weathering had taken their toll on balconies at two apartment blocks near Swanage on the south coast, the owners decided it was time to give their seaside homes a new lease of life - and a smart new contemporary appearance.
Achieving this with more than 50 metres of low-maintenance glass balustrading from Balcony Systems has also given them complete piece of mind, according to Phil Warren, the driving force behind the project.
"What set Balcony Systems apart was the company's ability to provide a ten year guarantee against corrosion," says Phil, the Residents' Association co-ordinator. "This corrosion-resistance was an important factor in our decision to choose Balcony's glass and aluminium system given the buildings' location in a tougher coastal environment."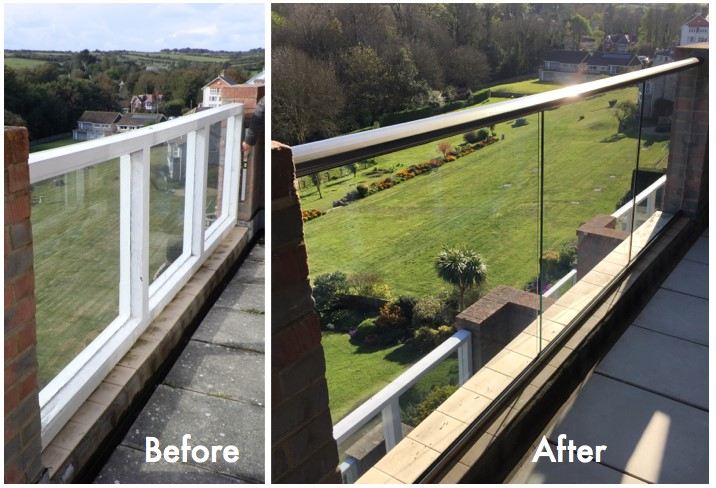 Low maintenance Glass Balustrades were the right answer
Built in the 1960s, Purbeck Heights comprises 18 apartments with extensive southerly views over gardens to Durlston Bay and the English Channel beyond. The original wood and toughened glass panel balustrades were 'beyond the end of their lives' and proving costly to maintain.
Having researched the market, the residents narrowed down their choice to two companies, eventually selecting Balcony Systems based on their product quality, better value for money and ability to deliver on a larger refurbishment scheme.
"Over the two years it took, from negotiating to completing the project, there was no pressure or 'hard sell' from Balcony Systems," continued Phil, "and we felt reassured by their professionalism."
Balcony's specialist installation team impressed him for always having solutions for problems that arose. "Their work was very good indeed, which reflected well on Balcony Systems," says Phil, "and as far as I'm concerned, they did an excellent job".
"There was no disruption and the installation progressed very smoothly. Everyone is very pleased with their balconies, they look fantastic!"