New balconies boost appearance and value of London apartments
New balconies boost appearance and value of London apartments
Glass Balustrades | Juliet Balconies | Curved Glass Doors | Decking | Projects | Galleries | Articles | Reviews
Residents of an apartment complex in North London agree that installing Balconette glass balconies and balustrading has added value and improved the appearance of their homes.
The refurbishment project at Oak Lodge Close in Stanmore involved the replacement of 46 ageing balconies and old railings on the two blocks: 23 balconies plus 23 balustrades – mainly around the roof gardens of the three penthouses.
After 40 years, the original balconies were rusting and requiring a lot of maintenance. Having obtained quotes from three companies, the residents' committee chose the Balconette design for its simplicity, aesthetics and ability to match the balustrading specification.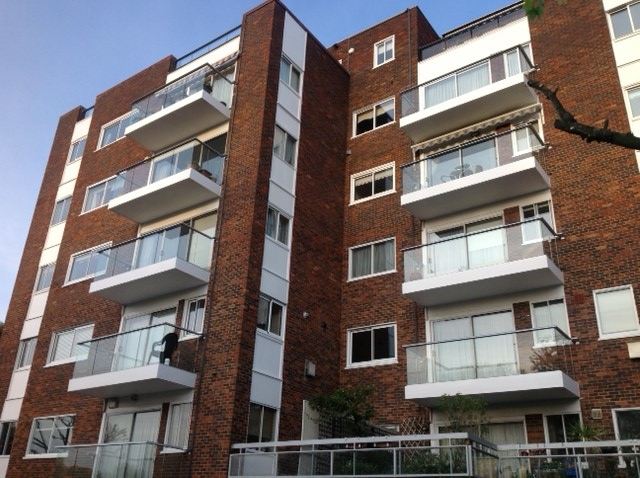 "The combination of the design and reasonable costs helped us to reach the decision. Now that the installation has been completed, everyone has been full of praise for the new balconies and balustrades.
Everyone is delighted with the result," commented George Summerfield, Chairman of the Oak Lodge Close Residents Association.
"They are much more modern than the original 40-year-old ones and let in more light, as well as allowing better views from the flats and penthouses.
Not only have they improved the exterior appearance of the buildings, but they have also increased the individual value of all the flats, including those without balconies," he continued.
Despite circumstances forcing a change of contractor to complete the scheme, George said the extra support provided by Balconette's team ensured that they stuck close to their initial budget.
Recommending the company and its products, George added: "The people I dealt with were very efficient and helpful at all times. All the final balconies were installed in a very short space of time and the overall result has been most satisfactory."