'It's totally improved the look of the cottage'
'It's totally improved the look of the cottage'
Glass Balustrades | Juliet Balconies | Curved Glass Doors | Decking | Projects | Galleries | Articles | Reviews
Replacing a rotten timber balcony with a clear glass one supplied by Balconette has given this semi-detached cottage in North Bradley, Wiltshire a contemporary new look to the delight of its owners Alan and Trudy Shellard.
"It's totally improved the overall look of the place because it is such a modern, clean and precise balcony," said Alan, a retired audio visual production company owner. "The original white oak balcony had started to disintegrate and was looking very tatty, so we decided to 'bite the bullet' and refurbish it."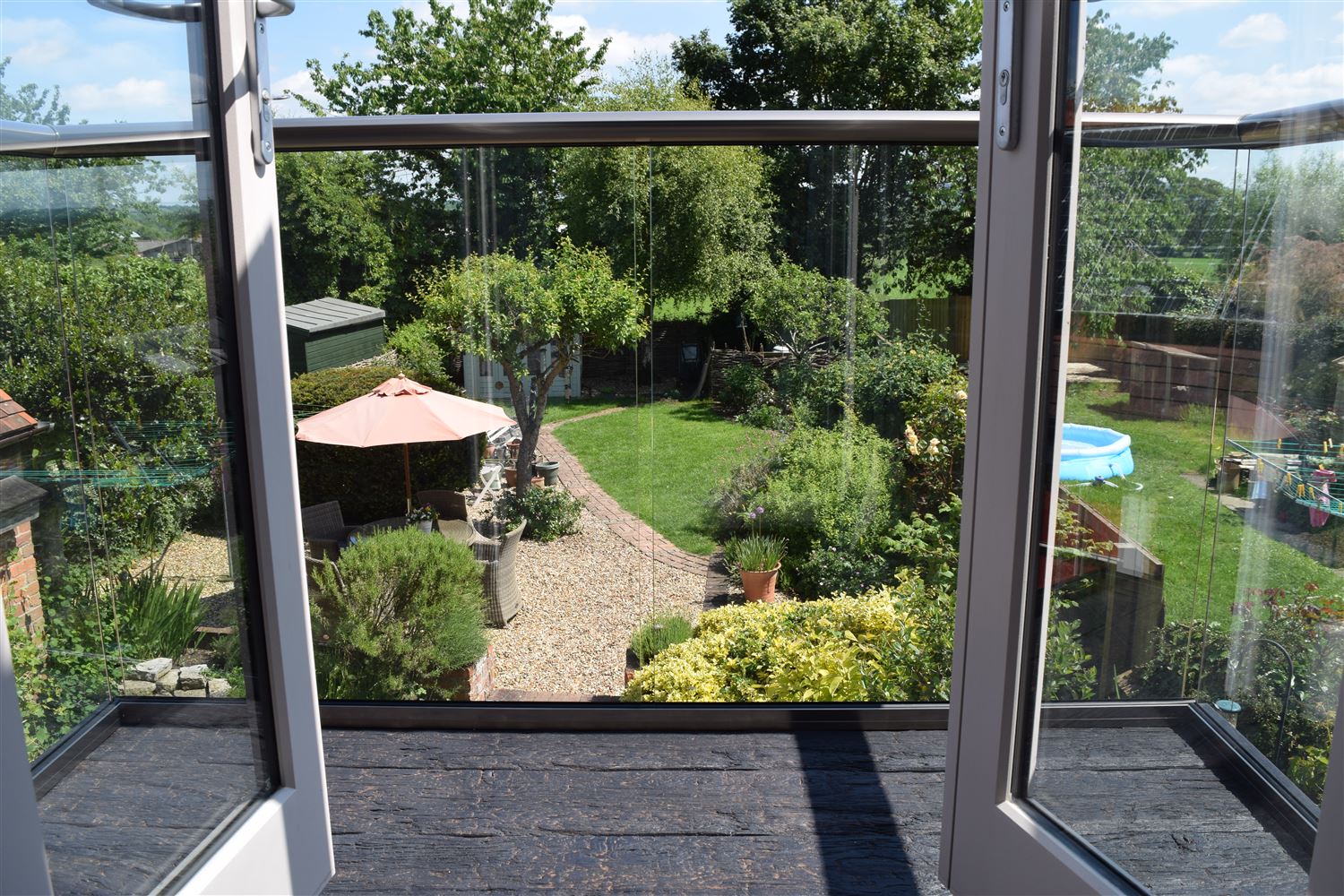 His online research led him to Balconette's website where the couple liked the look of the glass balconies. "We were keen to do something which was both modern and likely to be there a lot longer than the old one. Glass is also very much an 'up-to-the minute' way of doing balconies," continued Alan.
Recognising it was not going to be a DIY project, Alan engaged his trusted builder to install the balcony. "His work commitments meant he was unable to help me with the measuring side of things, so I took rough measurements as best as I could. Balconette's technical team made the specification very easy for me by doing all the plans and basing the design on their Aerofoil System glass balustrade. It worked perfectly!"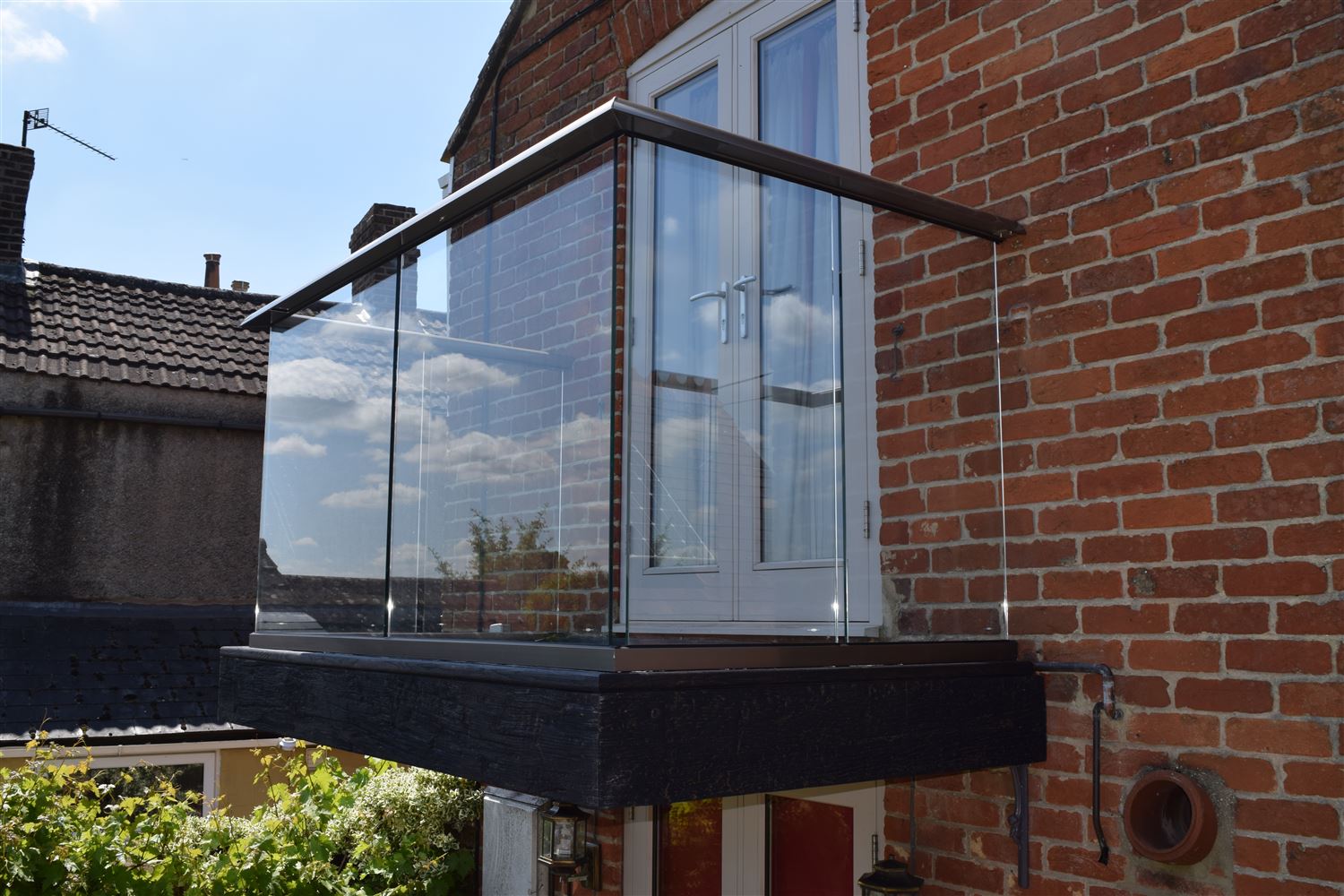 The original balcony had been installed on a later extension to the 150 year-old property so that larger pieces of furniture could be brought in via its first-floor French Doors. "There was such a tight winding staircase inside the old part of the building, so it all had to come in via the balcony," explained Alan.
Renovation work on the cottage also included replacing all the doors and windows as well as a new staircase and alterations to the internal layout.
Having specified Balconette's proprietary self-cleaning glass coating, BalcoNano®, Alan said it was 'very easy' to apply and 'it's doing its job, the panels are staying very clean'.
He added: "It's quite a small balcony and we're very happy with it. It brings a much more modern look and it really does tie in the extension with the rest of the cottage. It doesn't look like a balcony that's been stuck on the end of a building; it now looks like it is part and parcel of the whole design."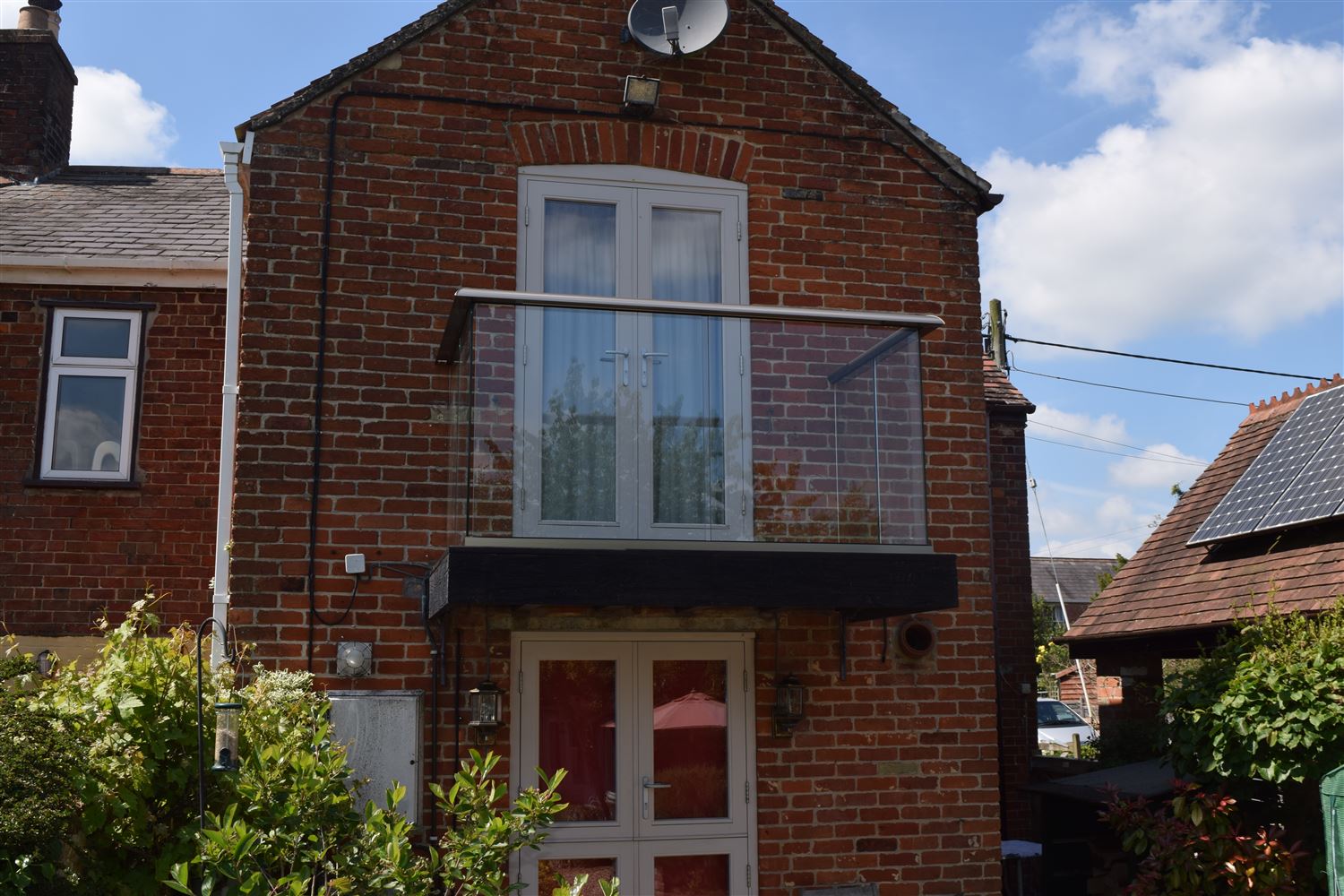 The below images show the balcony before the renovation - what a difference the Glass Balustrade has made!