Glass Balconies design for Scandia-Hus Show Home
Glass Balconies design for Scandia-Hus Show Home
Glass Balustrades | Juliet Balconies | Curved Glass Doors | Decking | Projects | Galleries | Articles | Reviews
Felcourt, West Sussex
Contractor: Scandia Hus
Two clear glass balconies supplied by Balcony Systems fitted the design brief perfectly for Scandia-Hus, adding the 'wow' factor to the Swedish self-build home supplier's Adelia Show Home at its East Grinstead headquarters.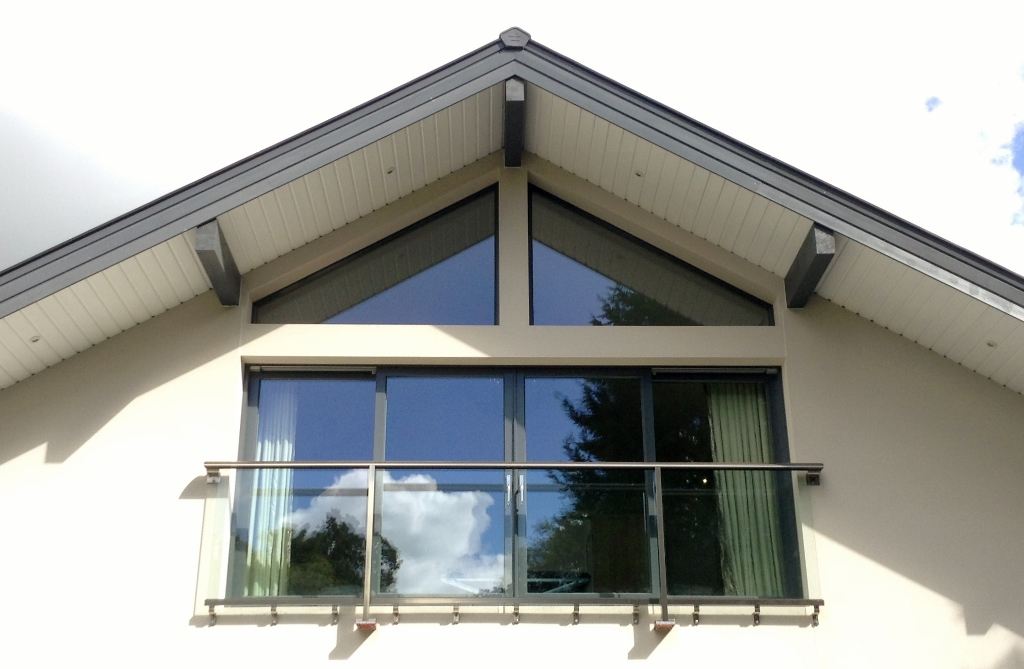 As the property's modern design incorporated an external balcony and extra-wide Juliet balcony from the start, it was important to Scandia-Hus to find a supplier that could provide matching products, even though the Juliet was a bespoke size at 4.8 metres wide.
"We had used Balcony Systems previously and they were already a favourite with our clients," commented Jeffrey Willis, Scandia-Hus Project Manager, "we wanted the best product that was available for our Show House. We considered other companies, but Balcony Systems' product quality stood out."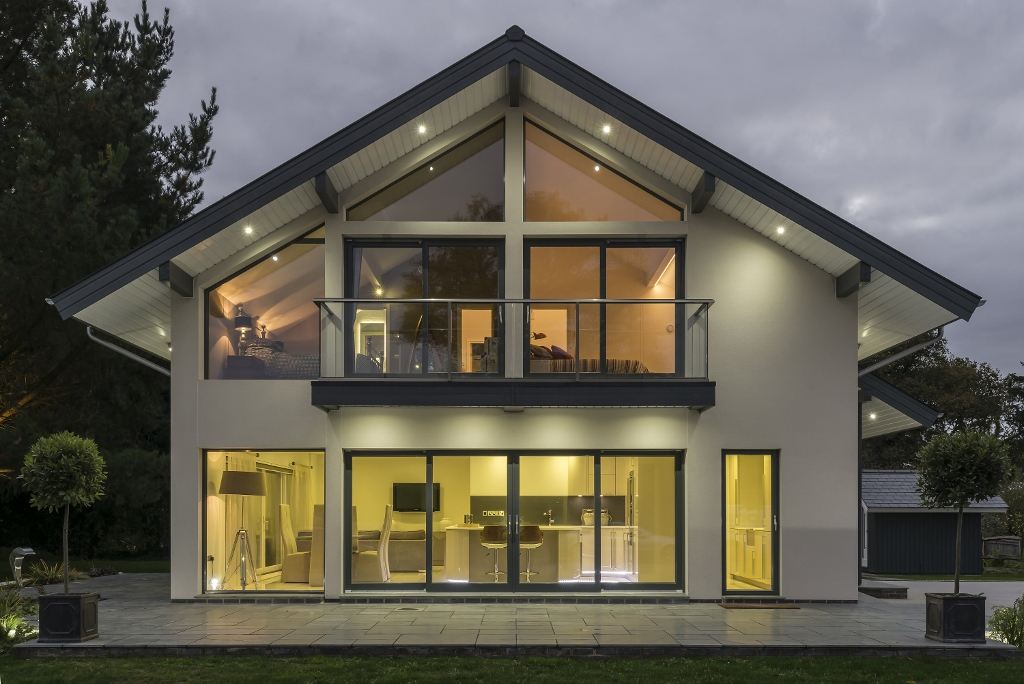 A safe option with great views
Balcony's ability to meet the exacting technical challenge was a key aspect of their offering for Scandia-Hus.
"The most difficult part by far was the extra-wide Juliet balustrade to the Master Bedroom which necessitated the incorporation of two posts," continued Jeffrey. "This was a very technical challenge as the positioning of the post supports had to be done early on in the build and had to be 'millimetre' perfect."
He judged both quality and cost as 'first class', saying that the balustrades help to give their Show House the 'Wow Factor'.
Concluding, Jeffrey added: "Balcony Systems certainly delivered our requirement for a contemporary low profile glazed balcony balustrade and bespoke Juliet balustrade. We would have no hesitation recommending them to our clients. We are very happy with a job well done!"
For more information on the Scandia-Hus Adelia show house visit www.scandia-hus.co.uk.