First balcony looks so good, I got another one!
First balcony looks so good, I got another one!
Glass Balustrades | Juliet Balconies | Curved Glass Doors | Decking | Projects | Galleries | Articles | Reviews
Impressed with the performance and good looks of his first Balconette product, Alistair Mackenzie added a second one at his luxury holiday rental property on Scotland's West Highland coast.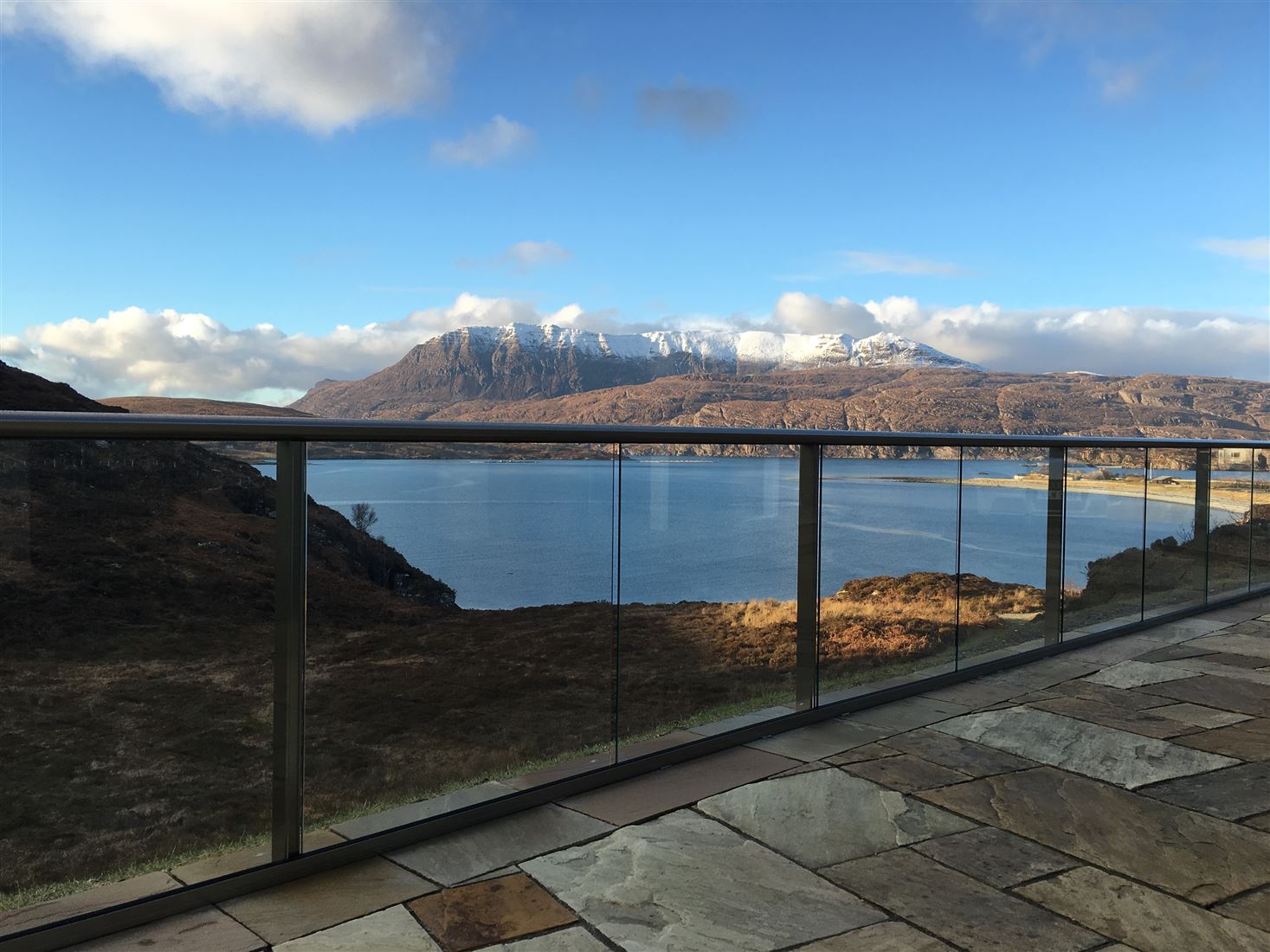 From its elevated position, the four-bedroomed house boasts stunning views looking across to the spectacular Mountain of Ben Mor Coigach and the Isle of Martin.
The new external 20 metre-long clear glass balustrade replaces a low boundary wall in front of Ardmair Bay House, near Ullapool, enhancing uninterrupted views and providing a secure barrier to a steep drop below.
It also complements perfectly a first-floor glass balcony, installed several years ago to replace original wire balustrading that went rusty after just a few months.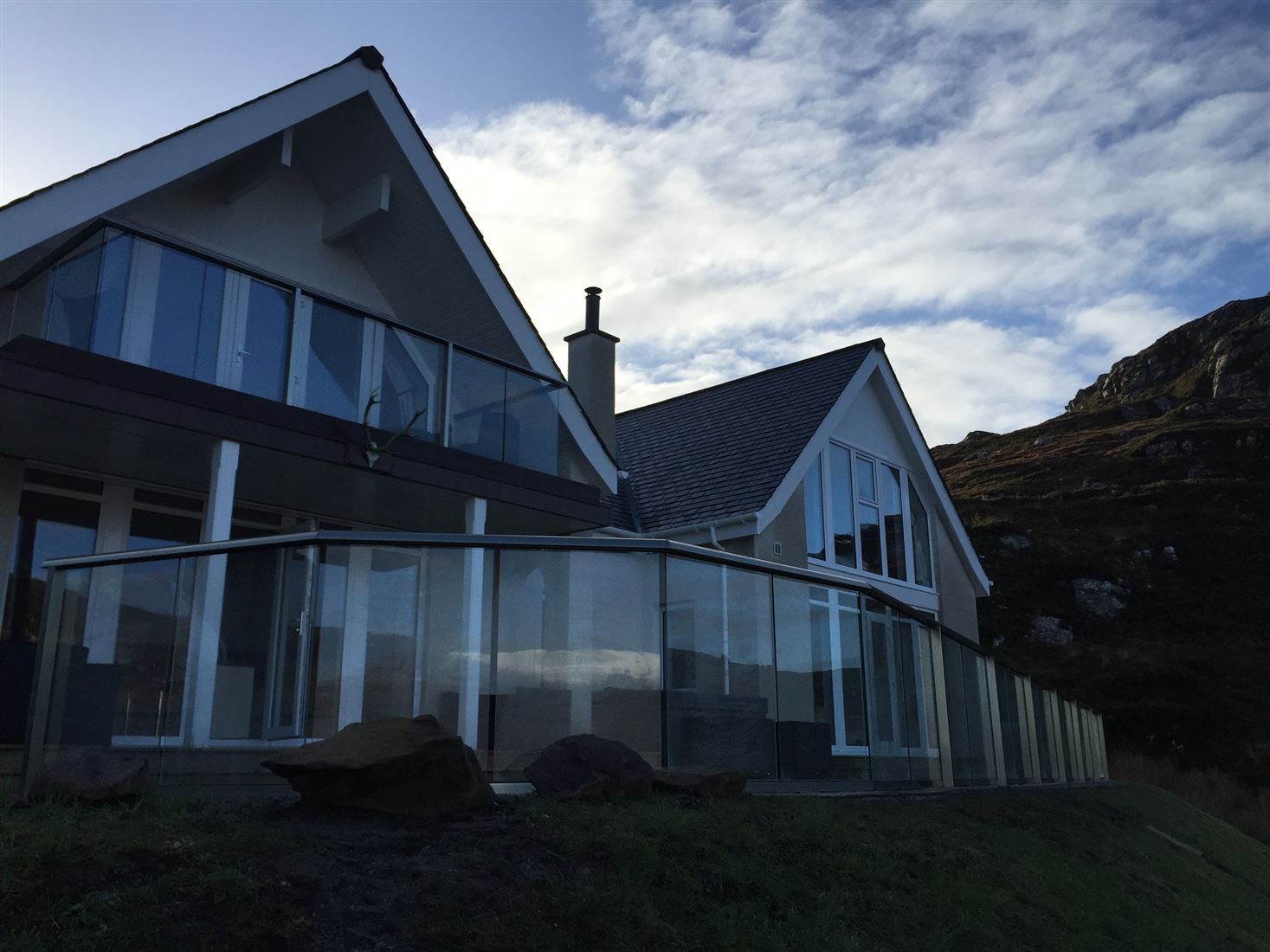 "Now everything matches and I'm delighted with it," says Alistair. "It's unobtrusive, sturdy and looks amazing. I never liked the wall, so as soon as my budget allowed my intention was to have a matching pair. Both have generated quite a lot of interest from clients."
As with the original balustrade, he specified Balconette's BalcoNano® self-cleaning glass coating for the 20 glass panels, saying: "Being in a coastal location with lots of sea salt in the air, any deposits come off really easily. The coating really protects the glass and it only takes a wipe with a wet cloth to keep it looking good."
Simon Elms, an Aberdeen-based Balconette Registered Partner who had installed the first balustrade, fitted the new one in three days. He comments: "This new balustrade looks fabulous and ticks all the boxes in terms of greater safety, a matching appearance and keeping the views."