SG12 Curved Frameless Balustrade in Yorkshire
SG12 Curved Frameless Balustrade in Yorkshire
Glass Balustrades | Juliet Balconies | Curved Glass Doors | Decking | Projects | Galleries | Articles | Reviews
Steve and Sue Procter, Yorkshire Home
"The views are to die for; that's why we chose glass balconies"
Far-reaching countryside vistas don't come much better than this. That's why Steve Procter installed glass balconies and frameless balustrading from Balconette to keep the views from his elevated Yorkshire home.
Glass was 'totally key to the project' for Steve and his wife Sue, who installed more than 60 linear metres of Balconette's SG12 curved frameless balustrade and Hybrid® Aerofoil balustrade at their self-build home in north Leeds.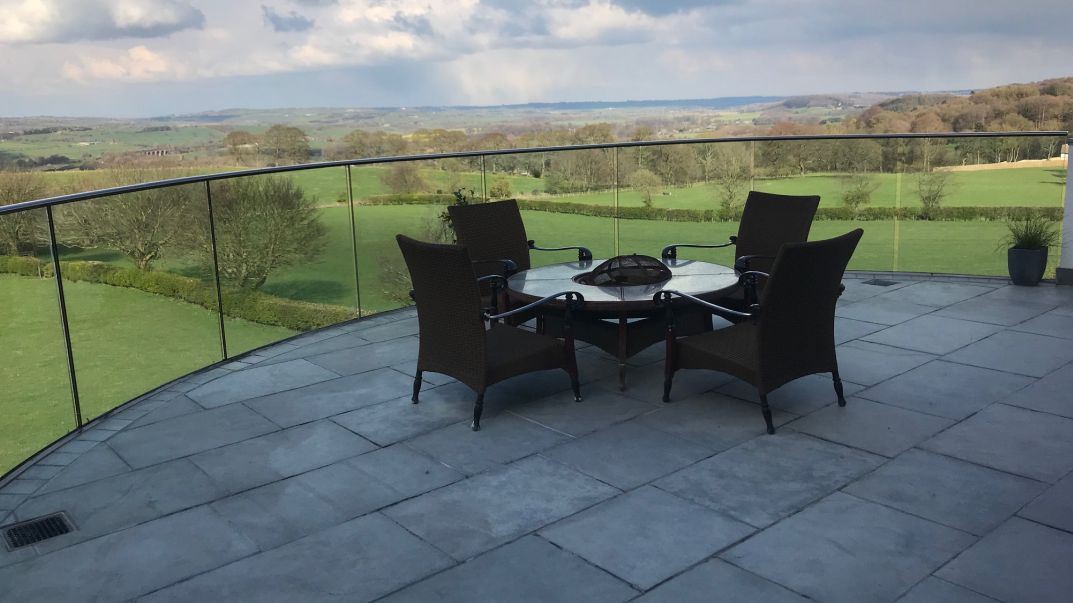 "The views are to die for; that's absolutely why we chose glass balconies to maintain the stunning views as far away as York," says the shopfitting company owner, who installed all the balustrading with help from his builder.
The couple demolished an existing property to build their self-designed five-bedroom detached home on a spectacular sloping plot overlooking open fields. On a clear day, it's possible to see local landmarks Almscliffe Crag and Harewood House, as well as York Minster illuminated at night.
Inspired by the plot's unique, unspoilt outlook to the rear, incorporating external space and balconies was a 'no-brainer' for the Procters who enjoy their friends' company. "This is a total entertaining house - complete with bar - so we make the most of the outdoor space and our many balconies," says Steve. "And because you're elevated, you can almost touch the Red Kites as they fly over the top balconies."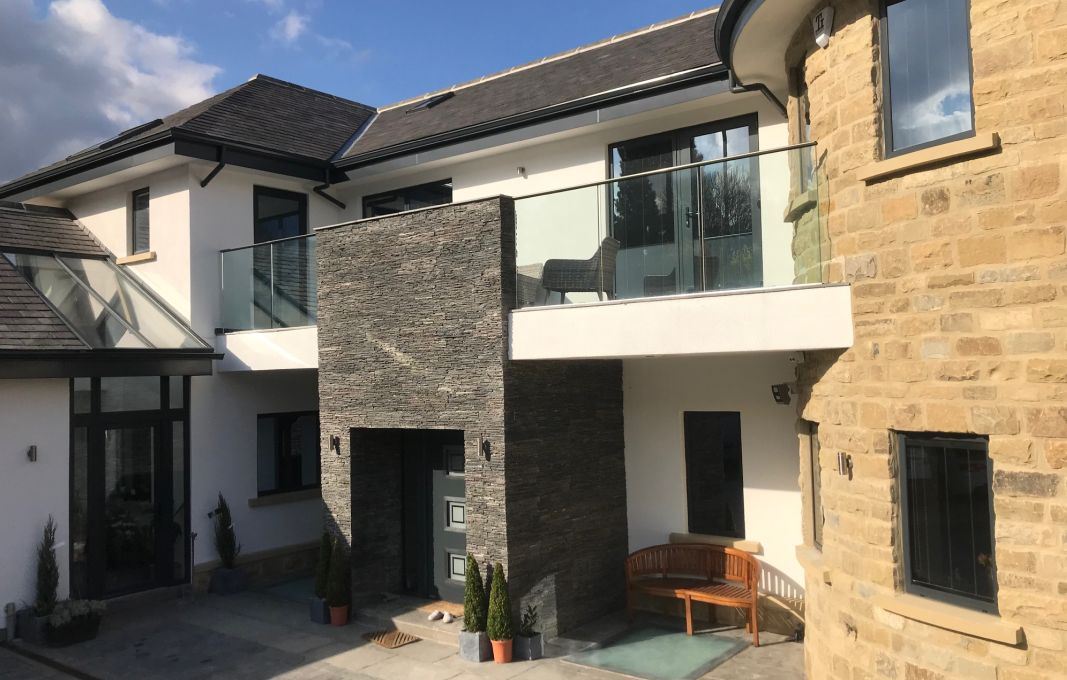 The property's rear three storeys and external terraces make the most of the views. Leading off the main living areas is a wraparound terrace across the full back of the house. Curved frameless balustrades enclose terraces from the dining kitchen, as well as the main bedroom above. Further glass balconies at the front of the house make the most of all-day sunshine.
After first seeing Balconette's products at a home improvement show, the couple returned a year later having made their decision. "We had not found anything else that matched up to our expectations, that's why we decided on Balconette," continues Steve. "I'm totally happy with the style and quality of their products."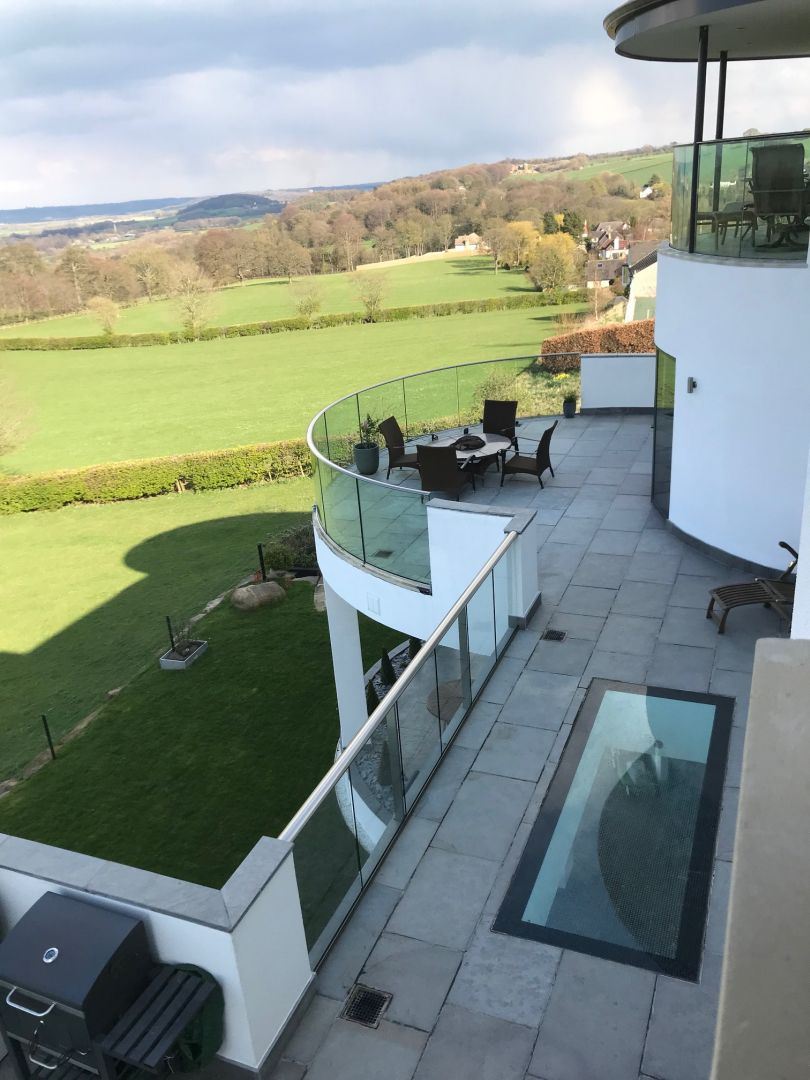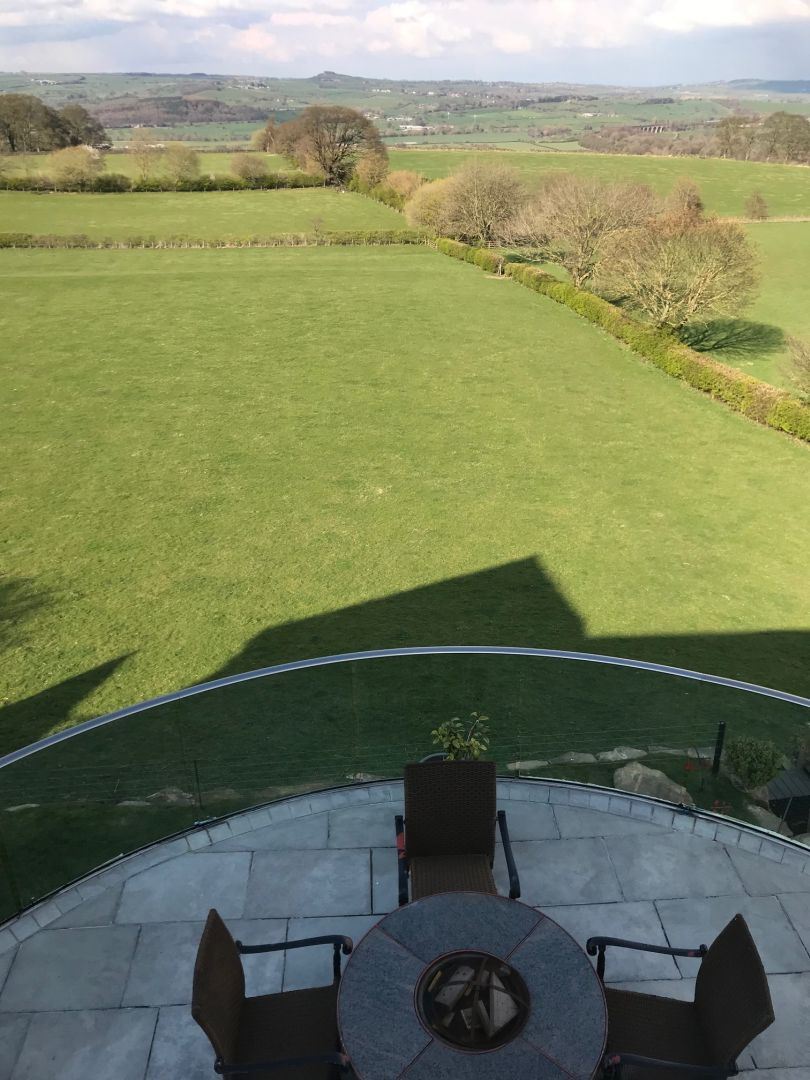 Incorporating curves was an important element of the overall design. Steve appreciated assistance from Balconette's technical team with the design and installation process, saying: "Having guided me through the installation process, I was confident of installing the curved glass. Delivery was perfect; everything arrived on time and the company was good to deal with."
Would he recommend Balconette? "Yes definitely. I have already recommended them to a friend who is also installing their glass balustrading!"