Curved Sliding Door Systems
Curved Sliding Door Systems
Glass Balustrades | Juliet Balconies | Curved Glass Doors | Decking | Projects | Galleries | Articles | Reviews
Our curved sliding door systems are custom-made for your project at a relatively affordable price. We mastered the art of creating curved glass in bespoke angles and sizes for our glass balustrades and use that same technology to create double-glazed sliding windows and doors. We have made curved doors in glass for oast houses, old stone buildings with curvy walls as well as very modern buildings. Very often, we'll create curved doors in glass to allow access to a curved balcony protected by a curved glass balustrade.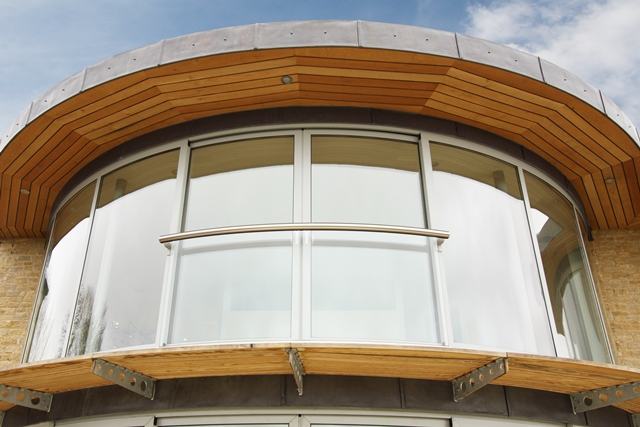 Curved Sliding Door Systems: Flexible Options
Our curved sliding door systems come in a wide range of options. You can make your selection by clicking on an image below for a quick online quote.
Curved Sliding Door Video Presentation
Watch our video for a clear and easy-to-follow presentation of the key features of our curved sliding doors systems.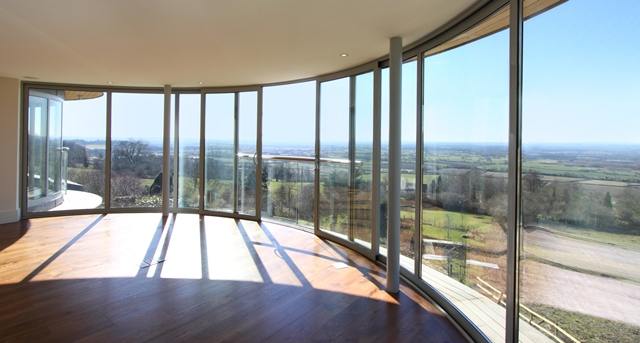 Summary
Balcony System's curved patio doors feature the following:
A large selection of standard configuration options are available
We can also provide curved glass doors in custom-made configurations. If you require custom-made curved sliding glass doors, please contact us to discuss your requirements
High weather rating
Our curved sliding doors systems are built with thermally insulated sections
Multi-point locking mechanism
Every curved sliding door and fixed panel is supplied with 28mm double glazing
Low-E glass as standard that can reduce the center glass pane u-value to 1.0 W/m2k
Toughened safety glass on both sides of the double glazing
Our glass can be supplied with our unique and double sided self-cleaning glass coating that both protects the glass and keeps it looking new for longer
Our curved glass doors can be made up to a height of 2600mm (8ft 6inches)
Please follow this link for more technical details about our curved sliding door systems.
If you would like more information about our curved sliding door systems, please feel free to contact us for a swift reply.
Curved Doors Review | Glass Balustrades Review | Balcony System

Double-fronted Edwardian end-of-terrace house with a curved patio door and balustrading. An excellent product that is not only pleasing to l...

Curved Glass Patio Doors Review | Curved Sliding Doors Review | Balcony System

A double curved glass patio door fitted exactly in place. Good service and excellent quality for products....

Curved Doors Review | Curved Patio Reviews | Curved Sliding Doors Review | Balcony System

Balcony system supplied curved sliding patio doors with great first class service from beginning to end....