Balcony's products were the 'right answer' for rural home
Balcony's products were the 'right answer' for rural home
Glass Balustrades | Juliet Balconies | Curved Glass Doors | Decking | Projects | Galleries | Articles | Reviews
Downsizing to a smaller home turned into a much bigger job than a retired Buckinghamshire couple could ever have envisaged as it became apparent that the property needed more than just a new roof.
When renovation plans for their detached property near High Wycombe ran into problems from the outset, they decided to rebuild it and include a stunning curved patio door and glass balustrade, both supplied and installed by Balcony Systems.
"Both products have added the 'wow factor' and have given us so much the right answer," they say. "We were pleased that we could have virtually any curved door radius we wanted, which gave us the opportunity to make the sitting room bigger. So we just went for it. And we're so glad we did!"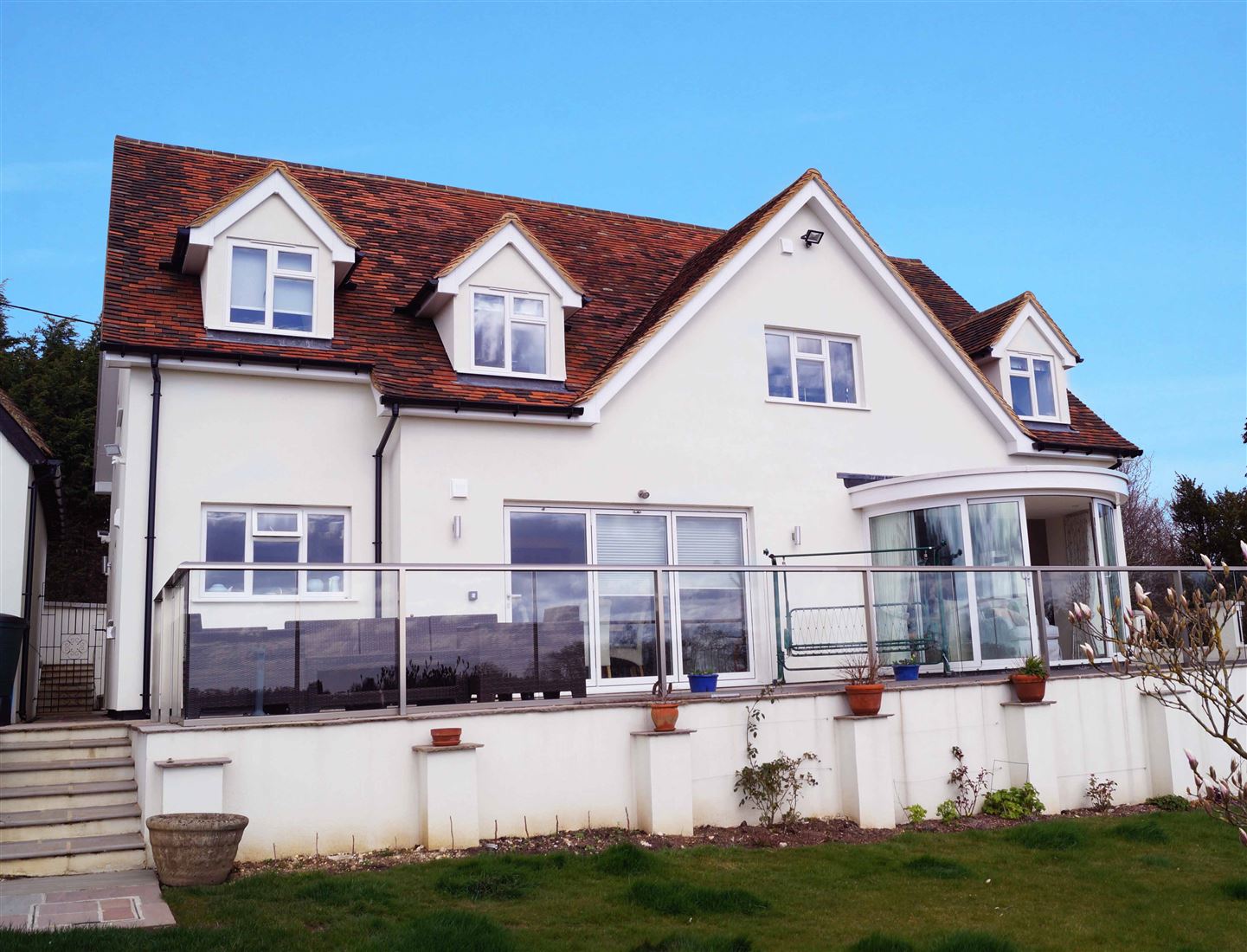 Starting from scratch
Rebuilding the rural house, originally built in the early 1930s, took nearly two years. "Everything was wrong with it. The roof was only supported on three walls and there were hardly any foundations, so we ended up pulling it down and starting again."
Having decided against their architect's plans for a bay window on the rear elevation, the owners discovered Balcony Systems while searching the internet for a 'totally different' door product.
They continue: "The curved sliding door enlarges the sitting room and lets in lots of light. It's just what we wanted and we're delighted. We love to spend afternoons there just enjoying the panoramic views over the Hambleden Valley."
A 19 metre-long glass balustrade, also supplied and installed by Balcony Systems, encloses the garden terrace and preserves the extensive countryside views from the curved door. It replaces an 'ugly' brick wall with cast iron railing inserts that they considered 'just had to come out'.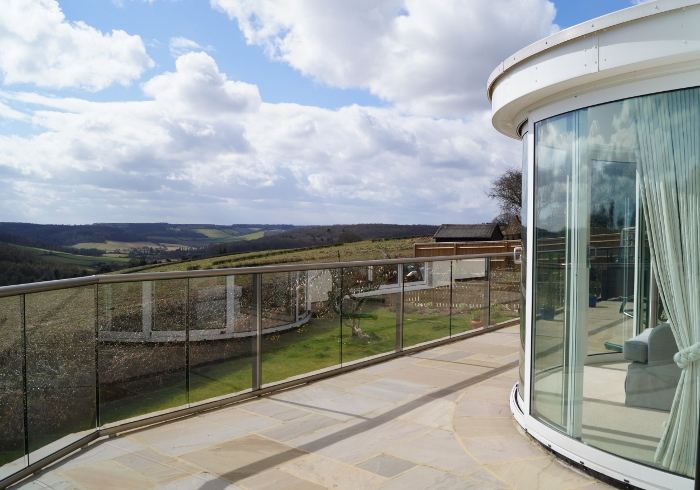 "Friends say looking through the glass balustrade is like being on an ocean liner. Like the door, it's a real feature of the house," they add. "The whole installation process went smoothly and we would recommend Balcony Systems."