Concave Curved Sliding Doors
Concave Curved Sliding Doors
Glass Balustrades | Juliet Balconies | Curved Glass Doors | Decking | Projects | Galleries | Articles | Reviews
Concave curved doors, Gloucestershire
Concave Curved Sliding Doors Make an Impressive Statement
Concave curved sliding doors supplied by Balconette make an impressive statement forming a glazed façade spanning more than 12 metres at this newly-built home in Gloucestershire.
The owners chose the more unusual inwardly-curving doors to create a contemporary design statement at the rear of the property, while also allowing more light into the spacious 120 sq metre open plan living and dining area. Four curved panels slide open to allow access to the south-facing walled garden beyond.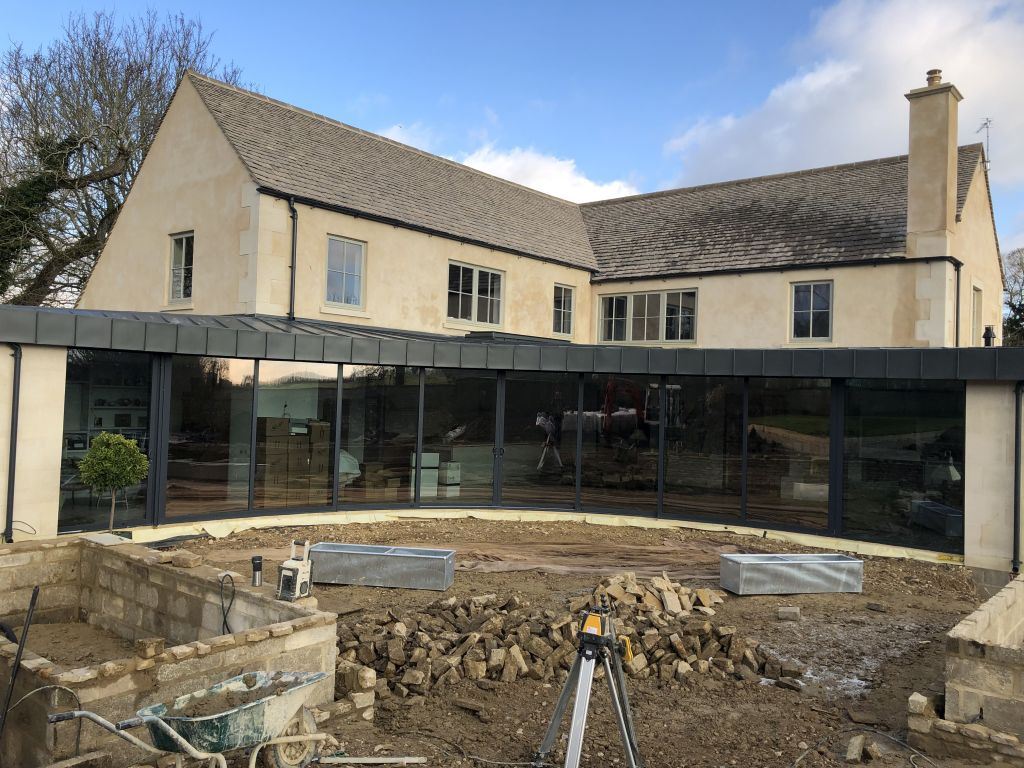 ​
The generous ground-floor living space with a seamless resin floor projects outwards from the four-bedroomed home and is protected by a zinc roof.
Commenting on the curved doors, the owner said: "We wanted to create light and make a statement, that's why the doors curve inwards. We didn't need more space, so the design of the doors creates a difference and brings in light as well. The design of the doors is excellent, and they look amazing!"
Having researched curved door options with their architect, the couple visited Balconette's Lingfield offices with their project manager and builder to view the doors and place their order.
"Balconette was the only company we found that could supply curved doors in the UK, and that were also sensibly-priced," the owner continued. "It was helpful for my builder to visit Balconette so he could see the operation of the doors prior to installing them."
For the installation of the curved glass and doors, the owners' builders worked closely with Balconette's technical team whose helpful advice ensured a successful installation. The owner added: "I would recommend Balconette's curved doors. As we only moved in just before Christmas, we're looking forward to better weather when we can fully enjoy the use of the doors and the terrace, once the landscaping is completed."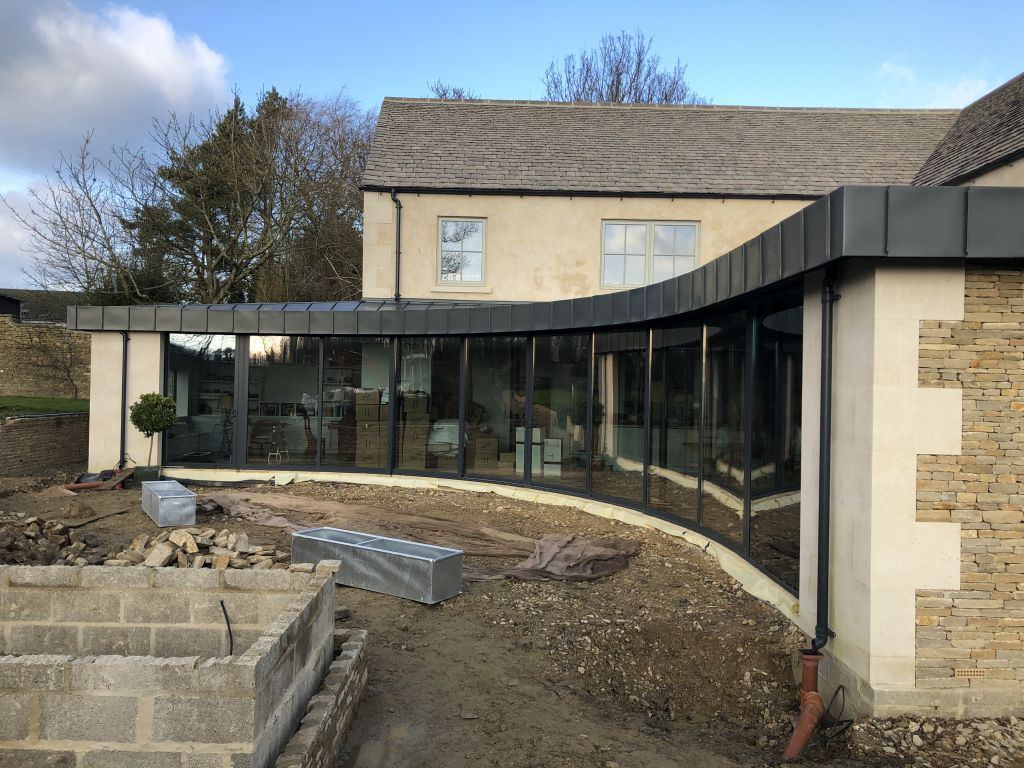 Curved Doors Review | Glass Balustrades Review | Balcony System

Double-fronted Edwardian end-of-terrace house with a curved patio door and balustrading. An excellent product that is not only pleasing to l...

Curved Glass Patio Doors Review | Curved Sliding Doors Review | Balcony System

A double curved glass patio door fitted exactly in place. Good service and excellent quality for products....

Curved Doors Review | Curved Patio Reviews | Curved Sliding Doors Review | Balcony System

Balcony system supplied curved sliding patio doors with great first class service from beginning to end....