Curved doors 'bring the garden closer'
Curved doors 'bring the garden closer'
Glass Balustrades | Juliet Balconies | Curved Glass Doors | Decking | Projects | Galleries | Articles | Reviews
At more than 12 metres across, this magnificent curved sliding patio door supplied by Balconette succeeds in its aim of 'bringing the garden closer' to a large detached home in Warwickshire.
The eight-panel door is installed in a new rear extension that has effectively doubled the size of the property. Above the expanded ground-floor living area is an enlarged master bedroom where a second smaller curved door and curved Juliet balcony permits maximum natural light to enter the room.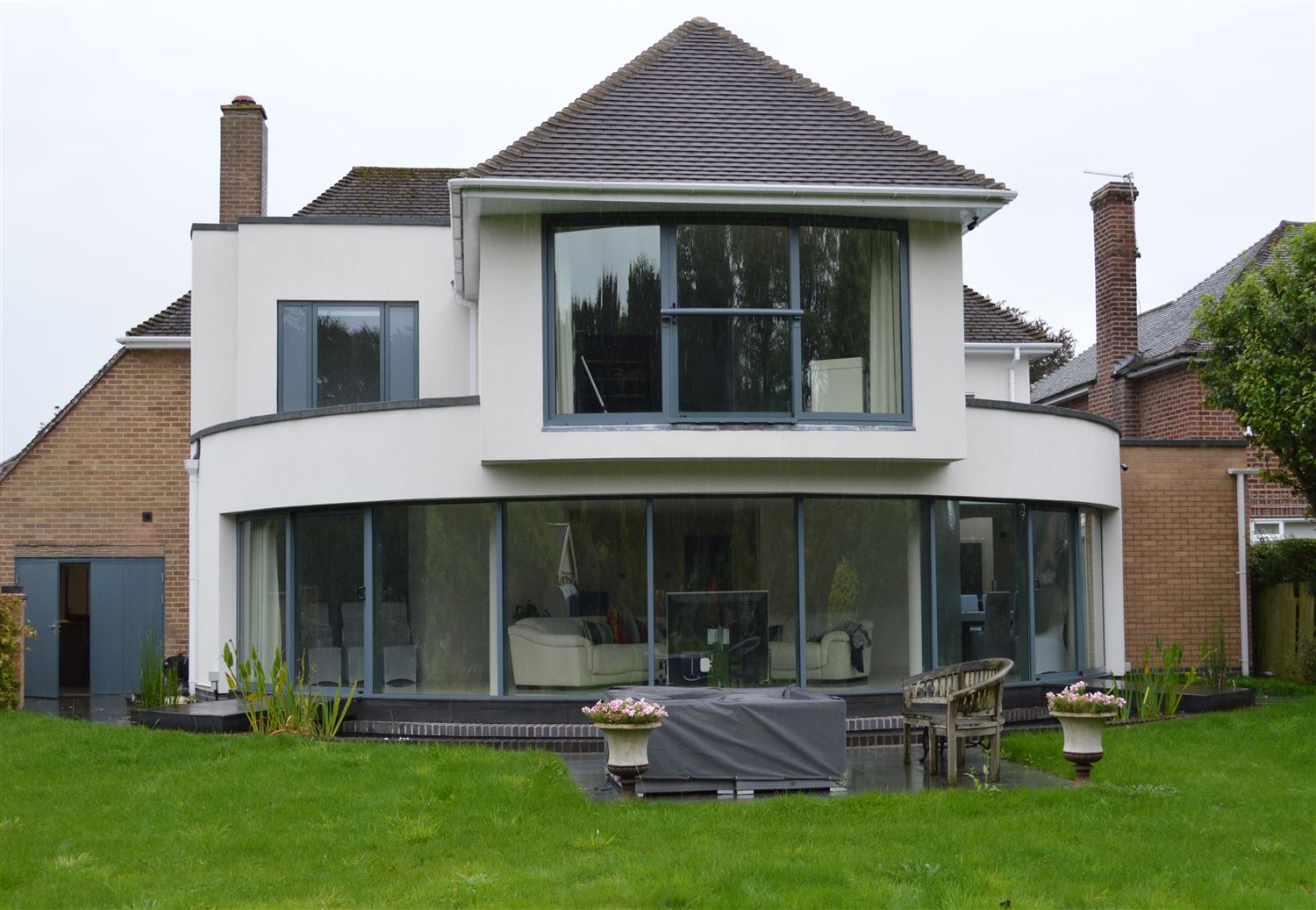 Project Architect Terry Hart, of Richard S Bailey Architects comments: "The client wanted to bring the garden as close to the house as possible while maximising the view to the outside.
"Both curved doors have certainly helped to realise this vision and make the property completely unique. The client is absolutely delighted with the result that has satisfied her needs."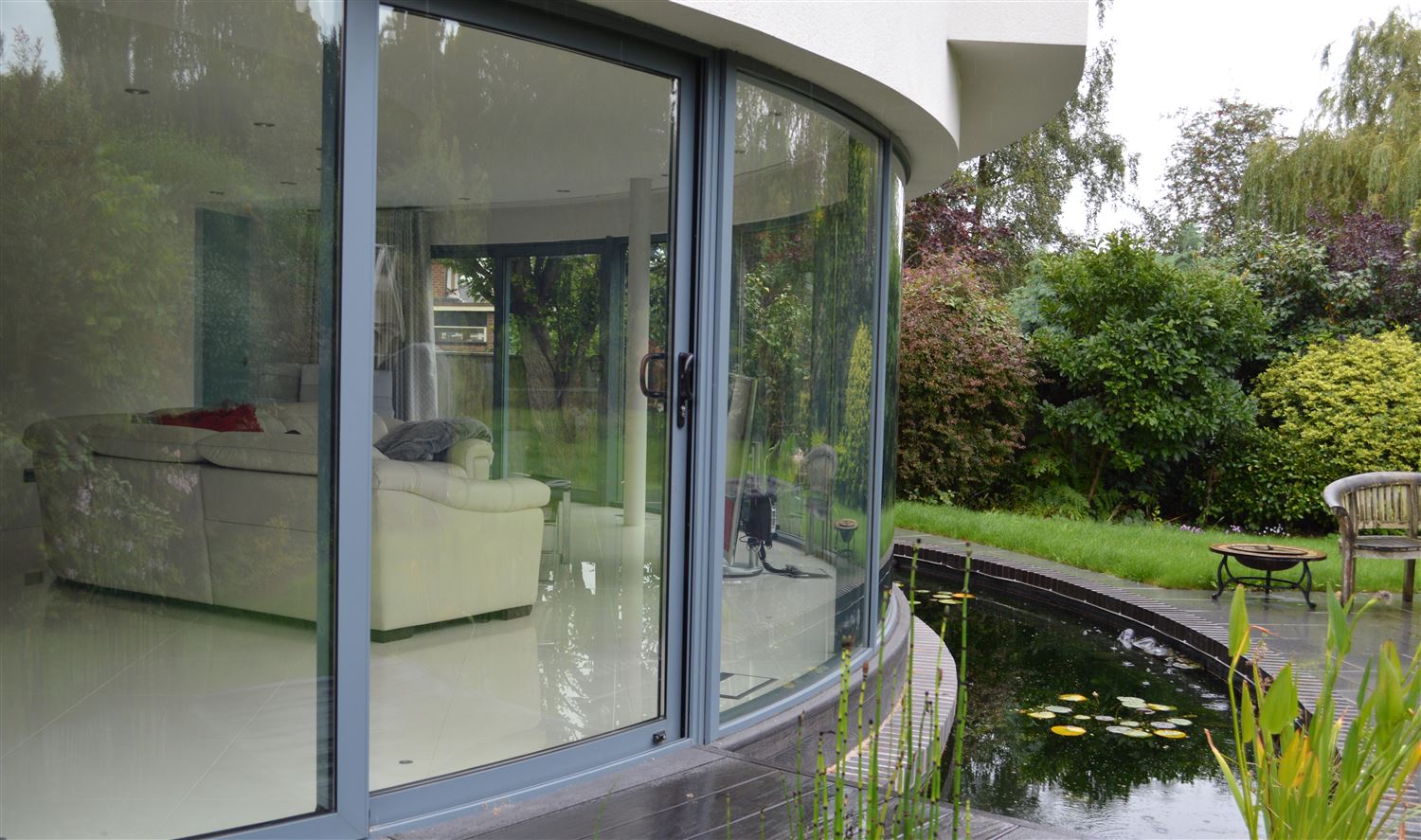 Adding further interest to the outside space is a cleverly-designed water feature which follows the door's sweeping curve. Access to the garden is via two separate sliding panels opening onto bridges across the water.
"It's like stepping over a stream," continues Terry "and it works well as an additional element of the inter-connection between the house and garden."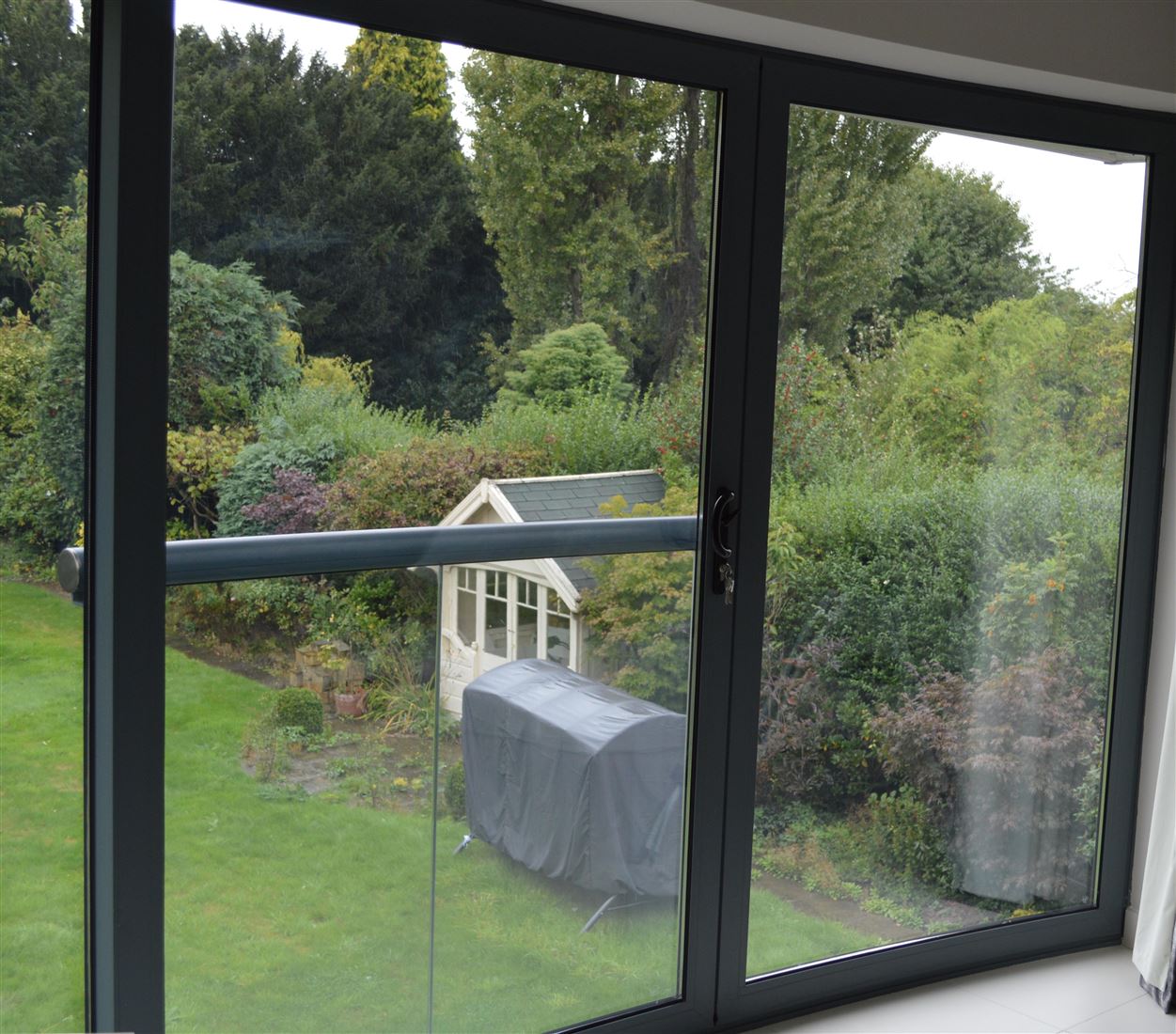 For lower maintenance in keeping the glass clean, Balconette's BalcoNano® self-cleaning glass coating was specified on all the panels.
Terry adds: "Balconette's efficiency in sending us the technical information we needed was appreciated. Overall, the project was a great success."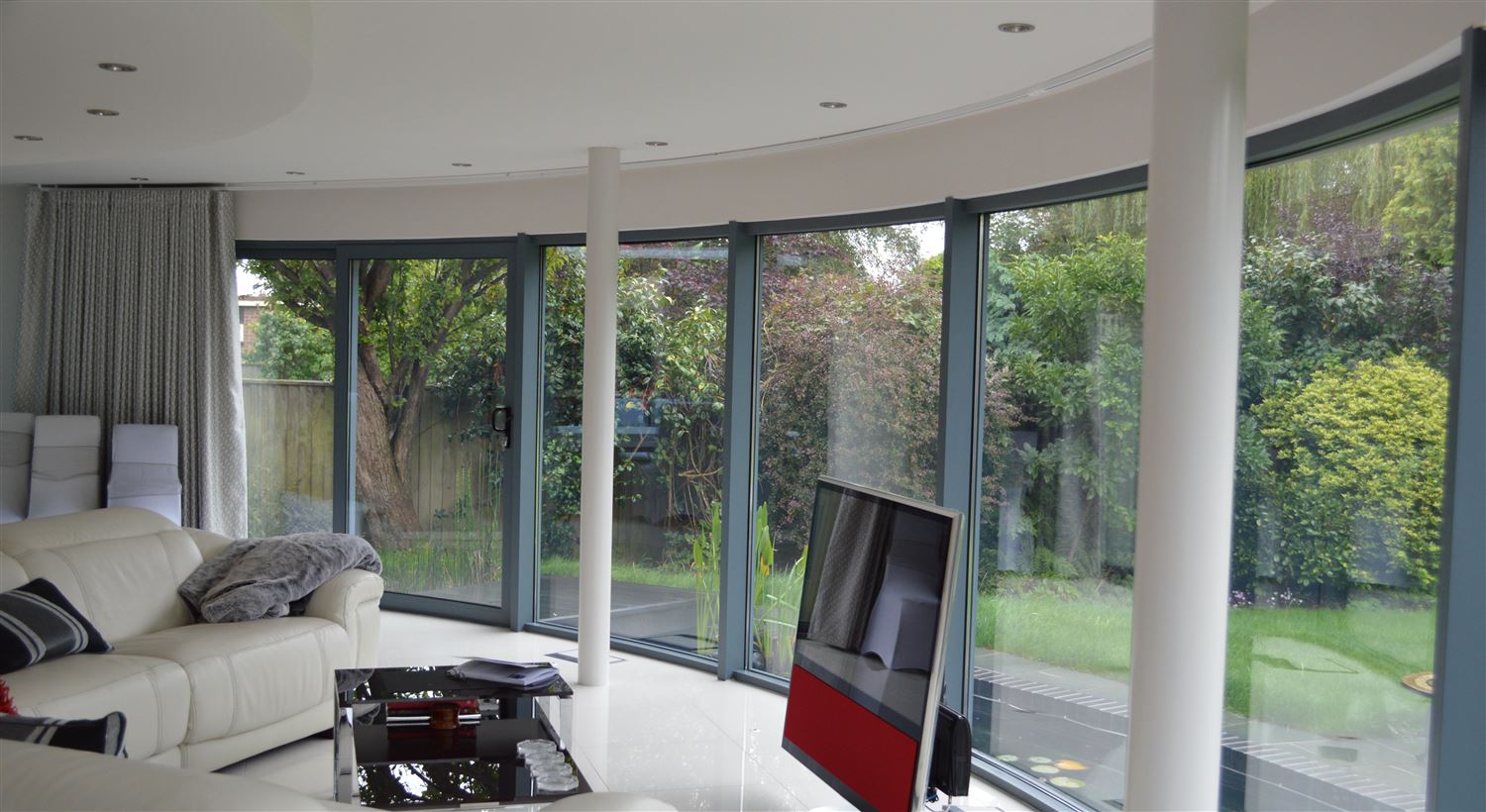 ​