Glass Types for Balconies
Glass Types for Balconies
Glass Balustrades | Juliet Balconies | Galleries | Articles | Case Studies
To price your balustrade requirement first choose the shape most similar to yours
Glass in balustrades serves not only as an aesthetic element but must also fulfil the technical requirements for safety. These requirements encompass point loads, uniformly distributed loads, and containment.
Our Hybrid® Balustrade Systems, Orbit (formerly known as Balcony 1 System), and Aerofoil (formerly known as Balcony 2 System) primarily use 10mm toughened glass. This thickness is sufficient to meet the necessary load standards.
Types, colours and options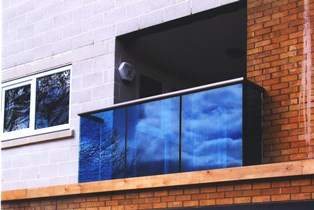 Tinted options
With a 10mm glass thickness, there are several standard tinted glass options available. These tints are integrated into the glass during the manufacturing process. In this type of tinted glass, the darkness or lightness of the tint is determined by the glass thickness. This means that a 6mm bronze tint will be lighter than an 8mm or 10mm one.
The 10mm tinted glass options include green, bronze, and also grey tints.
Opaque options
10mm glass is also offered in an opaque finish. For monolithic 10mm glass, you can choose between an "acid etch" satinised type or clear glass that has been sandblasted to achieve opacity. The sandblasted option provides the glass with a rough surface and a whitish appearance. The satinised option is smoother, although it's important to note that the satinised finish becomes almost clear when the glass is wet.
In the case of laminated glass, it's possible to incorporate a white interlayer to achieve this opaque effect.
Laminated glass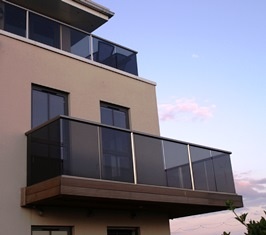 Laminated glass can also be incorporated into our systems. Typically, we use laminated glass that is toughened on both sides for added strength. Laminated glass consists of multiple layers, including glass, a plastic interlayer, and another layer of glass.
The minimum thickness for laminated glass suitable for our system is 9.5mm. This type of glass is composed of two toughened 4mm panes with a 1.5mm plastic interlayer between them.
In contrast to European orders, the demand for laminated glass with our system is rare in the UK, as it is not currently a regulatory requirement.
The key distinction between laminated glass and toughened glass lies in their behaviour upon breakage. Laminated glass tends to stay in place even when broken, while toughened glass is significantly stronger and requires more force to break. However, once toughened glass shatters, it breaks into small fragments and no longer remains intact in the opening.
As per current British regulations, laminated glass is not mandatory; the requirement is for toughened glass with a minimum thickness of 10mm.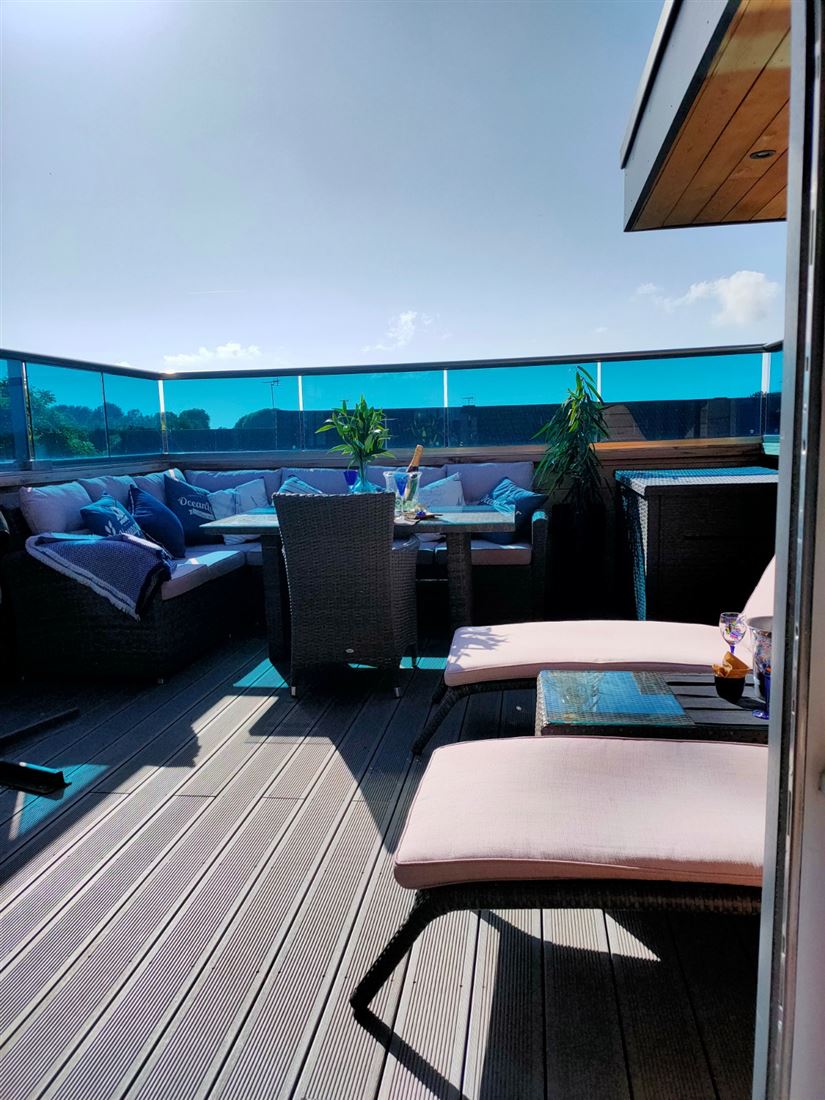 Glass types for residential building taller than 11m.
New regulations have come out since the wake of the Grenfell disaster in 2016. Fire regulations on external facades have been scrutinised and revised and new regulations have been published regarding the use of laminated glass in balustrades and balconies in high rise buildings.
These new regulations have sometimes been viewed in the industry as a "ban" on glass in high rise balconies, with some architects apparently led to believe it is now forbidden. Confusion on the new regulations has turned some designers away from glass balconies and balustrades, with some turning back to vertical steel railings as a substitute.
The truth is that glass balconies and balustrades are most certainly not banned in these settings. For clarity, we created an article that explains in detail what is - and what is not - allowed under the latest regulations. https://www.balconette.co.uk/glass-balustrade/articles/ban-on-laminated-glasses---can-glass-balustrades-be-used-on-high-rise-buildings