Retrofitting Glass Balconies
Retrofitting Glass Balconies
Glass Balustrades | Juliet Balconies | Curved Glass Doors | Decking | Projects | Galleries | Articles | Reviews
Refurbishing Buildings with Glass Balustrades
Retrofitting glass balconies onto an older property is an excellent way to update a building's exterior. This isn't difficult, provided the underlying structure is strong enough to hold the extra weight of the glass.
A "glass balcony" is a bit of a misnomer but used frequently, as generally the platform projecting out from the wall is not made of glass but if you have a sturdy platform, then the old railing come be taken off and a new glass balustrade attached to it and secured to the main structure of the building at the same time. Elsewhere, we have provided more information about the various balcony structures that exist.
Case Study: New Glass Balconies on a 1960s Building in Weymouth
A seaside multi-story dwelling got a lovely facelift when their old non-compliant balconies were brought up to scratch and greatly improved at the same time. Here are more details and photos of their refurbished exterior.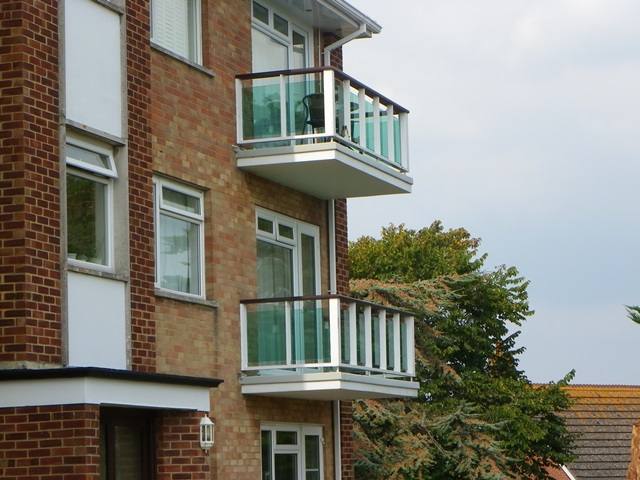 They chose white hand railings but there are the same colour and other options available when retrofitting glass balconies onto an older building as we offer clients who are building a new property. Just choose your desired glass balustrade from our factory standard options, or enquire about our customized glass balustrading and don't forget to look into our self-cleaning glass option!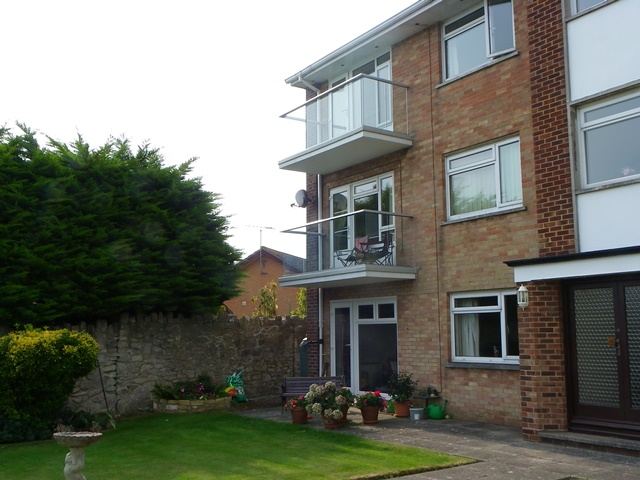 Case History: Glass Balconies Transform North London High Rise Property
Here are some before and after photos showing what glass balconies and new paint can do to update a property with glass balconies in London and give it a bit of modern glamour!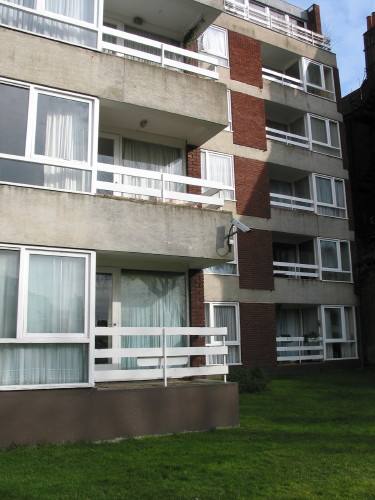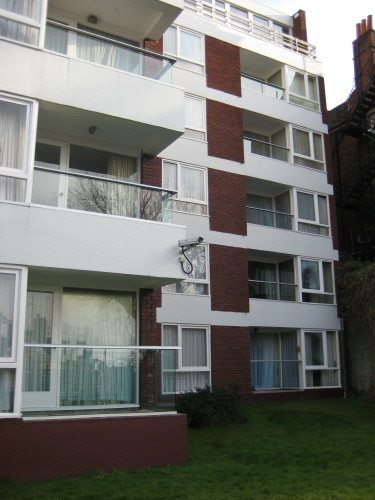 Retrofitting New Glass Balconies on Older Buildings - Technical Specification and Drawings
At Balcony Systems, we have dedicated pages and to assisting builders, architects, self builders and developers to being able to quickly access the information that is needed, as we do understand that time is money.
For your convenience, here are the glass balustrade technical specifications and drawings you might need for your project, as well as information on how to choose glass balustrade fixings.
We are renowned for the great support we give our customers and appreciate that retrofitting a glazed balustrade onto an existing balcony can be an exciting upgrade to consider but not without its challenges in terms of regulations and specialised knowledge.
If there are any questions not covered, or you want any more information about retrofitting glass balconies in an older building, please don't hesitate to call 01342 410411 and speak to one of our friendly experts today!