GLASS BALUSTRADE TECHNICAL SPECIFICATIONS
Glass Balustrades Drawings and Tech Specs
Glass Balustrades | Tech Specs | Installation | Gallery | Projects | Articles | Reviews
Here are details for our glass balustrade systems and other aspects of our framed, semi framed and fully frameless glass balustrades that can help with the design of your glass balustrades, glass balcony or glass banisters. This includes, material specifications, technical drawings, elevations and sections of glass balustrades, plus load testing data and other useful technical details.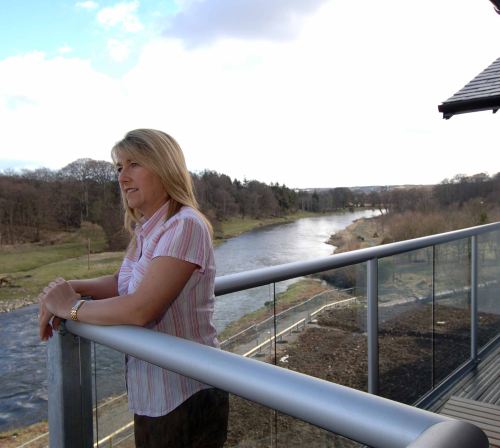 Our Range includes four distinct glass balustrade systems:
The technical details below are divided into four categories:
Glass Balustrade Sections And Elevations
Glass Balustrade Materials Specification
Glass Balustrade Loading Tests
Glass Balustrade Structural Calculations
SECTIONS AND ELEVATIONS
BALCONY 1
(Orbit)

BALCONY 2
(Aerofoil)

SG12
Frameless
MATERIALS SPECIFICATION
Balustrade and base structure:
6063 T5 extruded aluminium profiles
Paint/coating:
60-100 micron Polyester powder coating in white colour, or 10-15 micron high-quality anodizing in bronze or natural satin finish. Also available our new "Royal Chrome" anodized finish. RAL colour options available for large projects only.
Insert/Primary Posts
Galvanized Steel with 10mm-15mm thick base plates.
Gaskets:
EPDM (ethylene-propylene rubber)
Glass:
Balcony 1 (Orbit) and Balcony 2 (Aerofoil) systems: 10mm clear toughened or 9.5mm toughened & laminated clear glass.
SG12 frameless system: 21.5 Toughened & Laminated clear glass or opaque glass.
Permitted Loading:
Uniformly distributed line load on the handrail 0.74 kN/m
point load to infill 1.0kN
NB: it is assumed that the wall/structure being fixed to can support the required loads.
LOADING TESTS
Balcony and balustrading systems in the UK must comply with BS6180, the loadings in BS6399 and building regulations.
Our systems have been load tested by independent engineering companies to test physically and in practice the ability of the systems to resist loadings. The tests include:
deflection under maximum load
loads uniformly distributed and point load tests.
Both the handrails and glass infill panels were subjected to the testing. The testing confirmed that the systems meet and exceed the required criteria.
STRUCTURAL CALCULATIONS
The Structural calculations below are for each system type. The Balcony 1 and Balcony 2 systems have two calculations for each system: one with a reinforcing bar and one without a reinforcing bar. The reinforcing bar allows us to span further without needing to use supporting posts.
BALCONY 1
(Orbit)

Balcony 2
(Aerofoil)

SG12
System Balustrades
If you would like more information about our glass balustrade systems, please contact us.