Gaps and spacing between glass panels
Gaps and spacing between glass panels
Glass Balustrades | Juliet Balconies | Galleries | Articles | Case Studies
To price your balustrade requirement first choose the shape most similar to yours
Glass Panel Size
The width and overall lengths of glass panels used in glass balustrades are designed for easy transportation and installation. This is crucial during the initial installation stage and significantly reduces costs if glass replacement is required in the future.
Gaps and Spacing between Glasses
Based on our experience, we typically use glass panels up to 1.2 meters wide. Our designs incorporate multiple sheets of glass, with spacing between the panels ranging from 10 to 50mm. Here are the reasons behind this choice:
Alignment and Tolerance: The panels are designed using the glass sizes available in our stock, and the gaps between the glasses allow for alignment while considering overall dimensions. Additionally, a gap is left between the wall and the last panel, typically ranging from 10mm to 50mm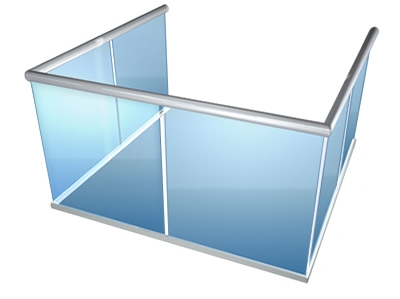 View of spacing between two glass panels
Frequently asked questions regarding the glass panels
One common question we receive is whether it is possible to have a gap smaller than 10mm between balcony glass panels.
The answer is yes, it is possible. However, the 10mm gap is chosen to facilitate easier installation and alignment of the glasses.
If you still prefer a reduced glass gap despite these reasons, we can accommodate gaps as small as 5mm.
Please note that smaller gaps make installation slightly more challenging and less straightforward compared to larger gaps.
Importance of Having a Gap
It is essential to maintain a gap between glass panels; they should not touch one another. Having panels in direct contact can result in pressure on the glass due to thermal expansion, which must be avoided at all costs.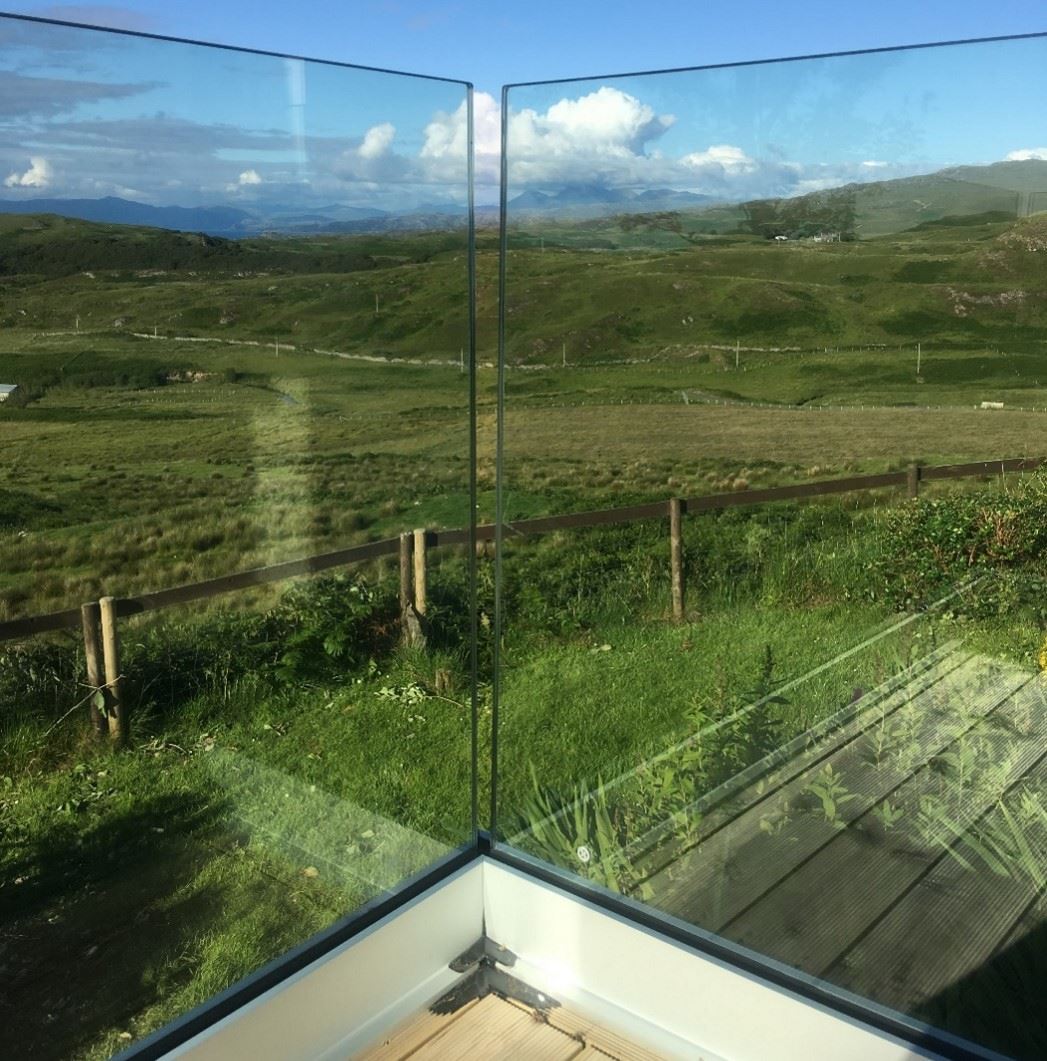 Larger Glass panels
While we usually recommend supplying glass panels up to a maximum width of 1.2 meters, we can accommodate requests for larger glass panels. However, there are implications to consider, including cost and other factors. Our standard pricing reflects the of glass panels with a maximum width of 1.2 meters.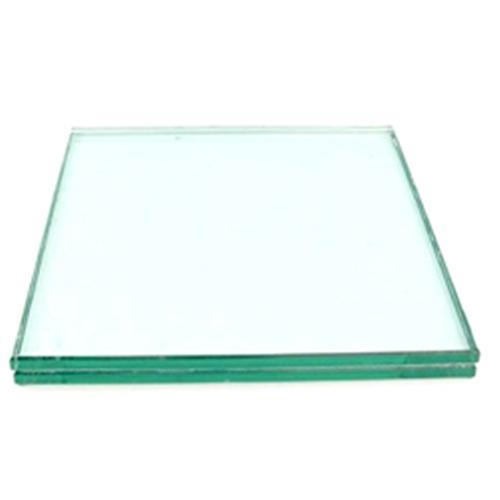 The downsides and implications of using large glass panels are as follows:
Increased Weight: Larger panels are heavier to lift.
Higher Risk of Breakage: There is an increased chance of breakage during transportation and installation.
More Manpower Required: Installing larger panels may require more manual power, typically necessitating at least two people. In contrast, our system allows a single person to carry and install a single glass panel.
Delivery and Packing Costs: Special pallets may be required to deliver larger glass panels, resulting in increased delivery and packing expenses.
Please be aware that while it is possible to supply larger panels, it is not our standard practice. It is essential that you, as the customer, thoroughly understand the implications and associated considerations before opting for larger glass panels.
Delivery of glass
When delivering glass panels, there are instances where they are manually offloaded from the delivery truck. This becomes more challenging when dealing with larger panels. It is crucial to understand the reasoning behind our recommended panel sizes, as it is based on our experience in terms of ease of installation and manoeuvrability on-site.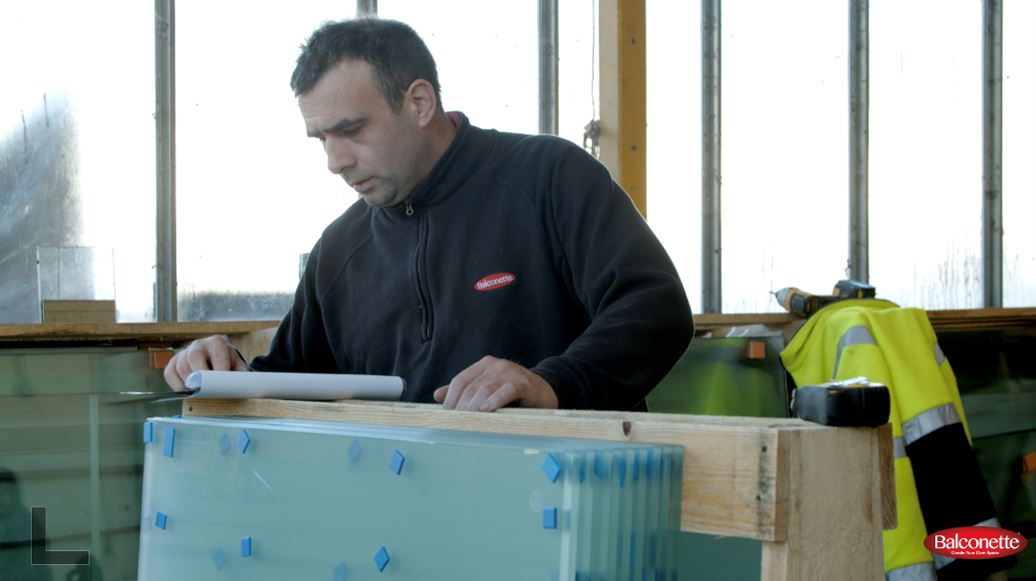 To give you an idea of the weight involved, a 10mm glass panel weighs approximately 25kg per square meter. Therefore, lifting a 1m x 1m glass panel equates to approximately 25kg. Imagine lifting a 2.0m wide glass panel; you would need to lift around 50kg, making it significantly harder and more difficult to manoeuvre. This rationale underpins our recommendation for specific panel sizes.