Orbit Glass Balustrade in Essex
Orbit Glass Balustrade in Essex
Glass Balustrades | Juliet Balconies | Curved Glass Doors | Decking | Projects | Galleries | Articles | Reviews
Martyn and Jacqueline Woodland, Essex
"Our glass balcony constantly turns heads as people go by"
This 'head-turning' cantilevered glass balcony, supplied by Balconette, has delighted Essex couple Martyn and Jacqueline Woodland by fulfilling their long-held desire to have a balcony from which to enjoy countryside views from their recently-extended property.
Measuring 3.3 metres wide by 1.3 metres deep, the structure on their detached home near Colchester was specifically designed to the maximum size that Balconette's Orbit balustrade system could achieve without using a central post.
"My wife has always wanted a balcony and it looks fantastic; we are so pleased with the result," said Martyn. "We have a public footpath at the end of the garden and the balcony has certainly caused people to stop, turn and comment on it."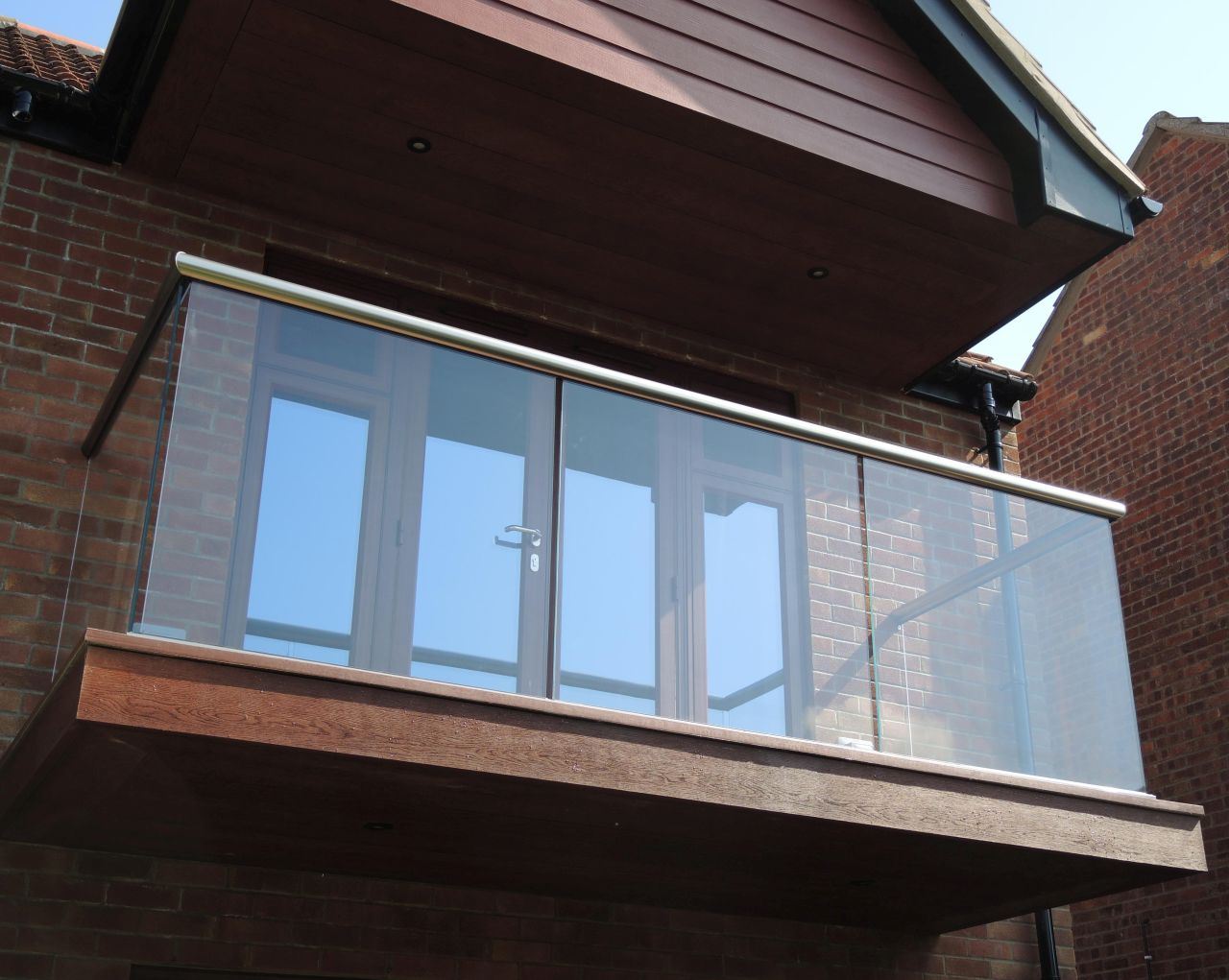 Completed in early 2019, their extension has created a larger master bedroom and living area below. Online research for the all-important glass balcony led Martyn to Balconette.
He commented: "There was so much information on their website, I felt that I didn't need to go any further. Everything was there, including the facility to get a quick quote. On calling them, they couldn't have been more helpful on our first contact."
As part of the decision-making process, the couple attended one of Balconette's Open Days to see the product 'in the flesh' where they appreciated the opportunity to 'stand behind, grab hold of, look over and peer through' various balconies in the Lingfield showroom.
"It was worth the trip down there, my wife was won over by the Orbit handrail in the anodised Royal Chrome finish and we put in our order that day," continued Martyn, who also specified Low-iron glass for its extra clarity. "There is no difference in colours when you look through the 10mm thick panel; it's made an enormous difference and is definitely worth having."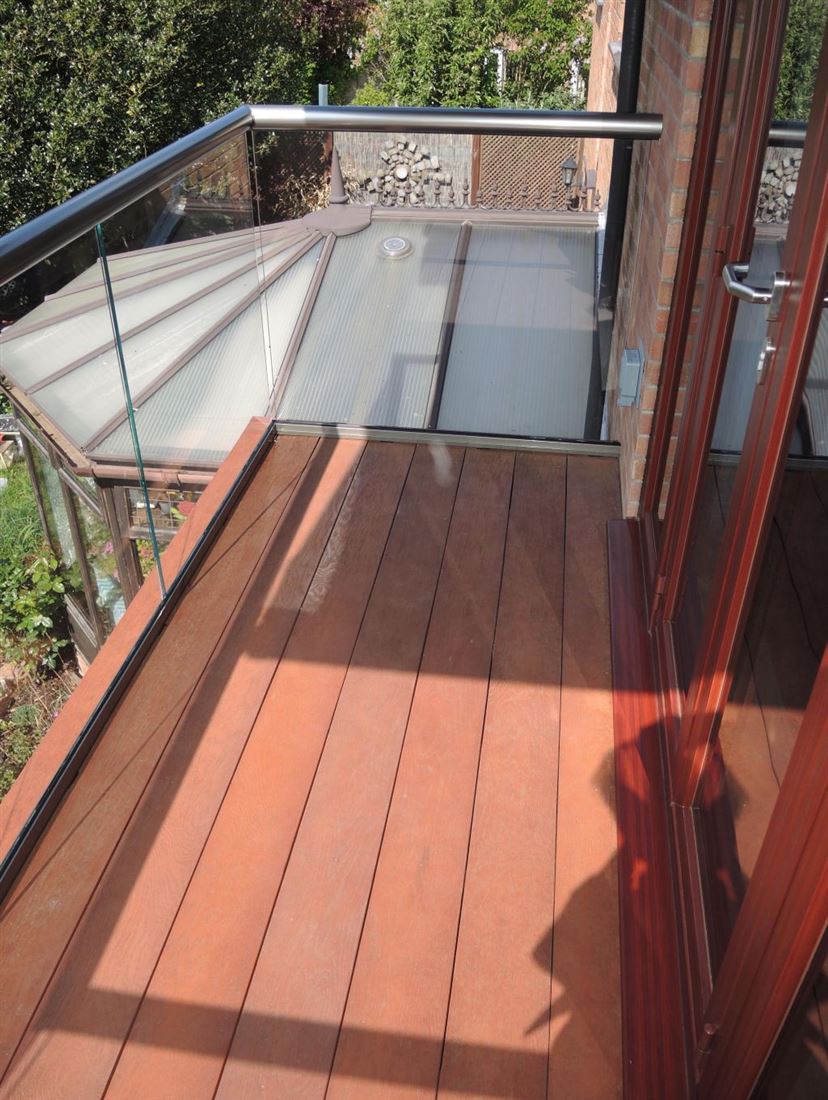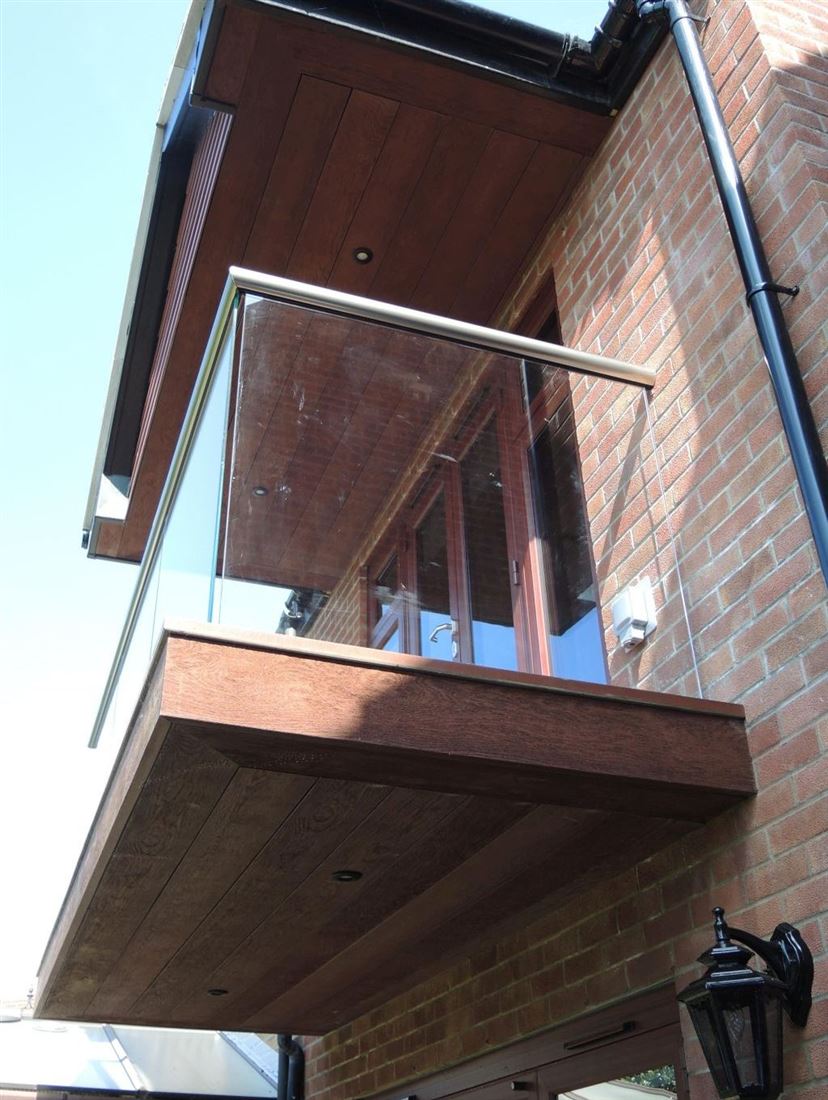 Balconette's technical advice on their balcony design impressed the couple, as Martyn explained: "They were very conscientious on the balcony's design and eliminated a central post to fit our exact requirements, giving us a clear view to the outside.
"They also advised us to have three glass panels at the front - rather than the two we wanted - because of the weight of the glass. And they were correct! They know their product, know how it works and will emphasise to you what will and won't work."
On Balconette's advice, the couple used composite decking to form the deck and clad the supporting framework, creating a fully low-maintenance external balcony.
Martyn also praised Balconette's customer service as 'superb', adding: "Everybody was very helpful, and we felt reassured every step of the way throughout the project. I would thoroughly recommend the company!"