FRAMELESS GLASS BALUSTRADES - ABOVE FLOOR LEVEL
Frameless Glass Balustrades - Above Floor Level
Tech Specs | Installation | Gallery | Projects
The SG12 system is a fully frameless system that can be fitted above finished floor level. The Fully Frameless does not have a handrail on top and uses 21.5mm laminated and toughened glass.
Installation of the fully frameless SG12 system requires more time for glass alignment and positioning as there is no handrail on top to hold the glasses straight.
The SG12 Fully Frameless system allows for 100% uninterrupted views without even a handrail line. There are no limitations of lengths or sizes and requires no posts or handrails at all.
The above option for the frameless glass balustrades comes with the cover plate for the base track and comes in silver and royal chrome.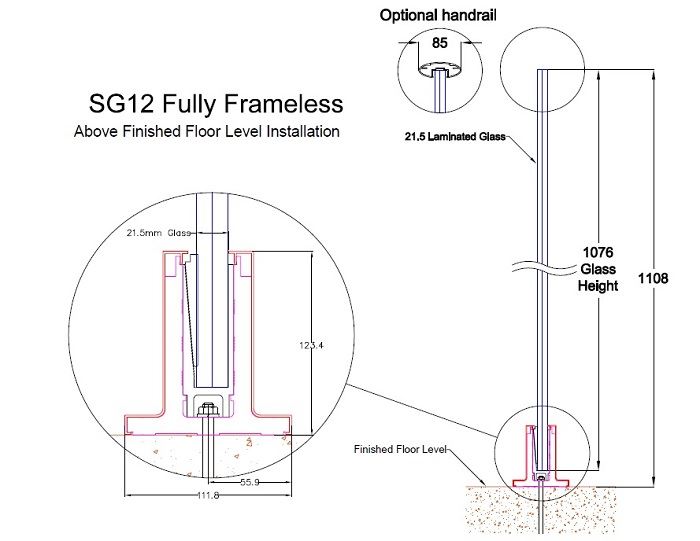 ​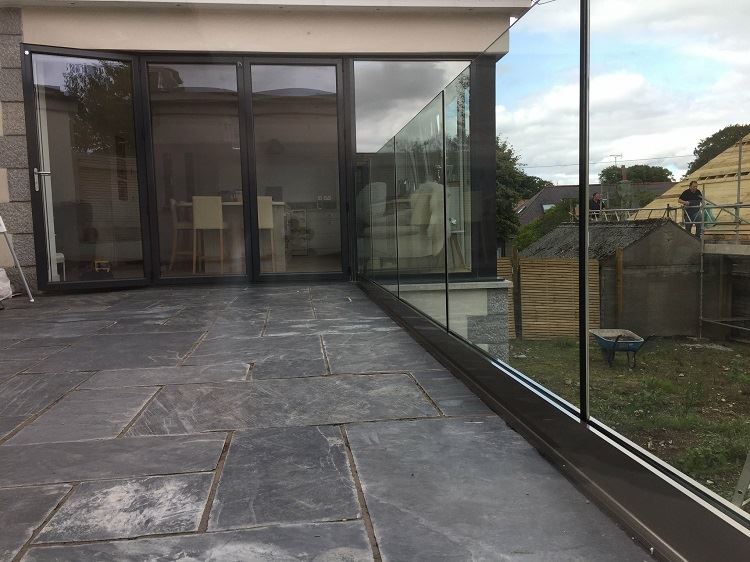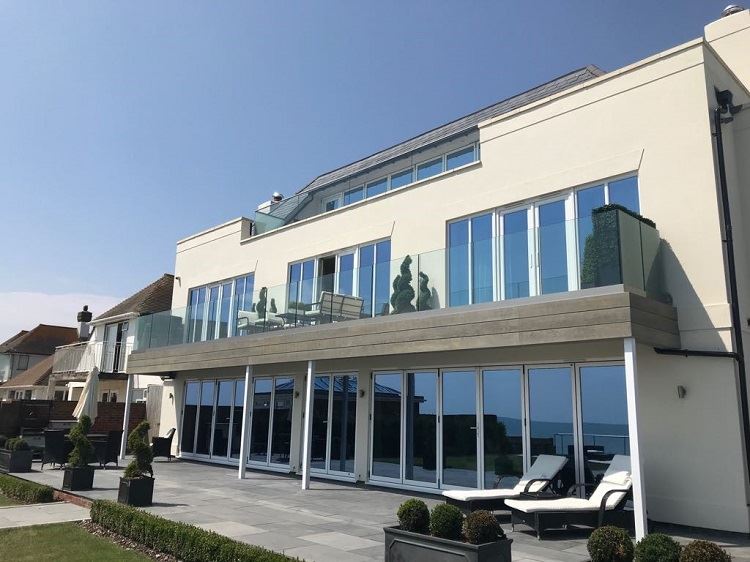 You can work out the cost of our pure frameless glass balustrades or any of our glass balustrade systems and get a quote for your own requirements online. Or follow this link to see the technical details of our glass balustrades.
For more information on Balcony's stair systems or to speak to one of our friendly sales consultants please call 01342 410411

SG12 Frameless Glass Balustrade - Above Finished Floor Level Elevation (FF AFFL)

Fully Frameless (track above floor level) Structural Glass Balustrade Elevation