Advantages of Glass Juliet Balconies
Advantages of Glass Juliet Balconies
Glass Balustrades | Juliet Balconies | Galleries | Articles | Case Studies
Quick options for more info for Juliet Balconies
Glass Juliet vs Metal Grill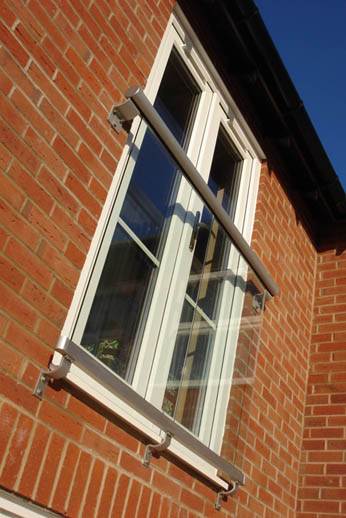 The benefits of glass Juliet balconies over traditional steel or wrought iron grill types are quite evident. The contemporary and sleek appearance of glass balconies, particularly glass Juliet balconies, offers a significant advantage over the more traditional wrought iron options. This is primarily because glass does not obstruct views from the inside and, at the same time, enhances the overall aesthetic of the house or building from the outside. Glass balconies are considered a relatively modern addition, providing an attractive and upscale feel. Despite its modernity, a glass Juliet balcony complements a wide range of building types and ages, spanning from Victorian and Edwardian styles to the ultra-new developments in London.
Less is more appeal
This style of Juliet Balcony seamlessly blends with various elements. The use of clear glass and unobtrusive framework contributes to an aesthetically pleasing outcome.
Costs; short and long term
Modern construction still employs the traditional style of Juliet balconies, typically crafted from painted galvanized steel with vertical bars. The primary motivation behind this choice is the perceived cost savings compared to glass. However, when you set aside the aesthetic considerations and acknowledge the drawbacks of traditional steel Juliets in comparison to glass, a cost analysis reveals that the differences in initial purchase prices are not substantial. Factor in maintenance, and the scales tilt significantly in favour of the Glass Juliet Balcony, offering substantial savings by eliminating the need for regular painting, cleaning, and replacement costs. This becomes particularly pronounced in coastal areas with harsh marine conditions, where traditional, and sometimes even stainless steel, requires frequent replacement.
Market trends
The market is unmistakably trending towards more eco-friendly and low-maintenance solutions, exemplified by our Glass Juliet balconies. These balconies are sought after not only for their contemporary aesthetic and minimal upkeep but also for the overall enhancement they bring to the building's quality. Our offering includes Juliet balconies without any posts, featuring clear and polished glass panels with top and bottom rails. With four system options, four colours, and ten model sizes, you have an impressive 80 options to choose from. Opting for our Fast Track system ensures that your Juliet balcony will be ready for delivery in just 7 days.