Balconies through the ages
Balconies through the ages
Glass Balustrades | Juliet Balconies | Curved Glass Doors | Decking | Projects | Galleries | Articles | Reviews
Over the centuries, balconies have performed an important role as beautiful, yet practical architectural features on buildings worldwide. Balcony Systems Solutions looks at their evolution and highlights some interesting and historical examples.
To fully understand a balcony and its purpose, we must first define it. Derived from the Italian balcone meaning scaffold, the High German balcho or beam and the Persian term balkaneh, a balcony is a kind of platform projecting from the wall of a building, supported by columns, brackets or cantilevered and enclosed with a balustrade.
Earliest balconies are thought to date back more than two thousand years to Ancient Greece when they most likely addressed purely functional needs, such as to increase air circulation in hot climates or enhance natural light to a building's interior.
A balcony is an integral part of a building's façade so its design is crucial to the property's architecture. Over the years, balcony styles have evolved to reflect changes in structural design, construction and building materials. The traditional Maltese balcony is a wooden closed balcony projecting from a wall. Alternatively, Juliet balconies (named after Shakespeare's Juliet who famously courted Romeo from her balcony) do not protrude out of the building. They are usually part of an upper floor, narrow in depth and with a balustrade only at the front. Various balcony types have been used in depicting the fictional lovers' scene and the famous one at the Verona villa is not a Juliet balcony in the true design sense.
Juliet balconies surround French or double doors and allow them to be opened inwards for increased light and ventilation, while preventing the occupants from falling out. Effectively acting as a restraint, they are not regarded as true balconies because they have no platform to stand on. However, Juliet balconies remain as popular now as they were several centuries ago and are a very effective way of adding an outdoor feel to an indoor space. In the medieval and Renaissance periods, external balconies were supported by corbels made out of successive courses of stonework, or by large wooden or stone brackets. From the 19th century, commonly-used supports include cast iron, reinforced concrete and other materials.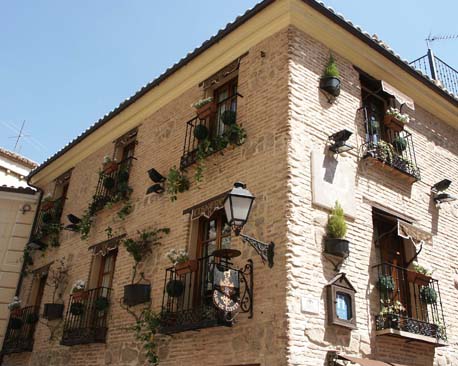 Balconies in Britain
In the UK, Juliet balconies date back to the late Georgian period when they were specified by architects to give grand homes a prestigious appearance. Originally produced in decorative styles of wrought iron, they were rectangular, shallow and spanned the width of drawing
room windows on the first floor of a property.
By the early 19th century, cast iron railings were growing in popularity with fashion dictating the inclusion of classical motifs to replace the spearheaded finials of earlier times. As designs became more intricate, they were more widely seen across cities and towns such as London, Bath and Cheltenham.
In the Regency period, the mass production and lower cost of cast iron led to its widespread use in highly decorative Juliet balconies incorporating details such as urns and acorns. Many typical townhouses of the era had full length sash windows that could be opened fully with cast iron Juliet balconies providing the necessary safety.
Ironwork continued to be used for Victorian properties with first-floor balconies in front of the increasingly-popular French windows. Recognition of the benefits of natural light led architects to seek new ways of enhancing daylight in a home. At the same time, better glassmaking techniques enabled the production of larger, stronger and cheaper panes of glass with fewer glazing bars for use in French windows. This was a boom time for balconies. The Victorians also took inspiration from Europe to develop their unique version of Juliet balconies - again using ironwork to great decorative effect.
The Edwardians took balconies to a whole new level, increasing their size to stretch across several windows. Larger houses used them to enjoy increased outdoor space and balustrading was made from wrought iron or carved white wood.
Today, the move to higher housing densities and increased use of brownfield sites reflects the growth in the number of three storey townhouses and apartments. Juliet and external balconies are undergoing a renaissance as developers and homeowners alike see them as desirable additions for enhancing light and living space.
In turn, technological advances in balcony systems and the use of new, low-maintenance materials, such as clear straight or curved glass and aluminium, are pushing the boundaries of balustrading design further. Their versatility makes them suitable for a variety of newbuild or domestic refurbishment projects, complementing all types of property styles.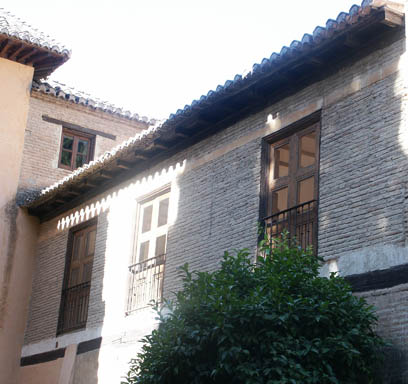 Balconies in the Sun
As the well-travelled have probably discovered, some of the finest balcony examples can be found throughout Europe's fascinating cities and beyond. A quick glance above your head can reveal the most elegant and intricate of balcony designs, a smart contemporary balustrade or a high-rise garden brimming with plant life; each adding character to the façade, whatever its age.
The hot and sunny Mediterranean climate is perfectly suited to balconies from where residents can privately enjoy their own outdoor space, or simply watch the world go by on bustling streets below. Check out Spanish cities where it seems virtually every building - residential and commercial - boasts some interesting examples of balcony architecture.
The Andalusian city of Granada is home to the splendid Alhambra Palace and boasts myriad styles of wrought-iron and stone balconies. Strolling along its lively thoroughfares, you can't fail to notice the variety of designs jutting above shop fronts, restaurants and hotels.
Of course, no visit to the city is complete without a half-day tour of the stunning, hill-top Alhambra Palace which dates as far back as the 9th century. Balconies built over the centuries overlooking water-cooled gardens, patios and courtyards are an invitation to take life more slowly at this Moorish attraction, the most visited monument in Spain. The Patio of the Wrought Iron Grille is so known because of the wrought iron grille that has been on the southern wall since 1655, as if it were a balcony. Within the patio is a stone fountain and hundred-year-old cypresses. Next to the Ladies Tower overlooking the Gardens of Partal is a simple balcony on one of the three Arab houses that were added later. Even the Queen's Dressing Room, built in 1537, has a spacious lofty balcony in the tower enjoying spectacular views over the city's more historic neighbourhoods.
Travel to Kalkan on the Turkish coast and you will find narrow streets lined with old whitewashed villas and historic buildings; their original carved Ottoman Greek timber balconies are swathed in brightly-coloured bougainvillea.
Or head for the Mediterranean holiday islands of Malta and Gozo where the balcony is unequivocally an important feature of their streetscape. The first open balconies built entirely from stone are thought to have originated in medieval times. The traditional and well-recognised closed timber version came later. In 1679, the corner balcony of the Grand Master's Palace in Valletta is believed to have been the first to become enclosed with a wood and glass structure. This fashion spread to the villages during the 18th century.
In 2007, the ubiquitous Maltese and Gozitan balconies were elevated in status when they featured on a set of five stamps, issued by the Philatelic Bureau of Maltapost, illustrating the development of the islands' iconic building feature.
The enduring appeal of balconies continues to delight us and their potential use is limited only by our imagination. Nowadays, they serve a multitude of purposes in bringing the outdoors closer; as a garden, a place to eat, drink or relax, a platform from which to observe life in the street below or just to take in views of the landscape.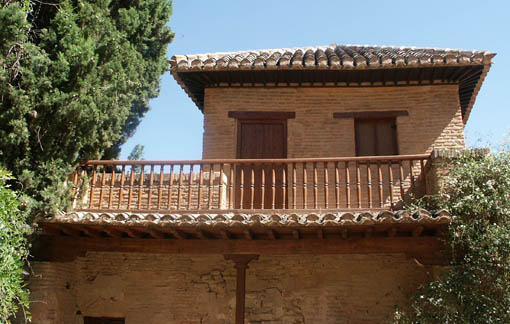 Famous uses of balconies
From Royalty to Popes, pop stars and presidents, you could say balconies have taken 'centre stage' in worldwide events. Now you can even get married on one.
First wedding celebrated at 'Juliet's' house in Verona
Italian soccer player Luca Ceccarelli and his 24-year-old bride Irene Lanforti were the first couple to marry on the world's most romantic of balconies in Verona. The pair 'tied the knot' in June 2009 in the 13th-century Casa di Giulietta, or House of Juliet - reputed to be the site where Shakespeare's famous lovers Romeo and Juliet wooed one another some centuries ago.
The House of Juliet is one of the top tourist spots in the Italian city that attracts around 1.2 million visitors a year. The building belonged to the Cappello family, traditionally identified with the Capulets, leading to the belief that the model for Shakespeare's fictional character once lived there.
But the privilege of getting hitched there doesn't come cheap - European residents will be charged 700 euros to bring the play's well-known location to life with their own wedding.
'Don't Cry for Me' at the Casa Rosada
For balcony enthusiasts and fans of Evita, one of the world's most famous balconies juts out of Argentina's Presidential Palace, known as the Casa Rosada (Spanish for Pink House). Pop stars, popes, Argentine Presidents and a number of other historical figures, including Eva Perón, have all stood on its balcony, which faces the square.
Pope John Paul II waved to the crowds from the balcony when he visited Buenos Aires in 1982 and 1987. And eight years later, the balcony had a starring role in the movie Evita when Madonna sang 'Don't Cry for Me Argentina' from its stone balustrading.
Standing on Ceremony
Some balconies have strong ceremonial links. In Rome, the Pope periodically delivers his 'urbi et orbi' blessing from the large stone balcony situated at the centre of St Peter's Basilica. The announcement of a new pope is also made from this famous location.
Inside churches, balconies are sometimes provided for the singers, and in banqueting halls and similar for the musicians. In theatres, the balcony was known as a stage-box. Now the name usually refers to the auditorium above the dress circle and below the gallery.