Interior Juliet Balcony
Glass Balustrades | Juliet Balconies | Curved Glass Doors | Decking | Projects | Galleries | Articles | Reviews
What to consider with an Interior Juliet balcony?
An interior Juliet balcony makes a stylish, practical and affordable addition to any home. The minimalist design of a glass Juliet balcony makes it a great choice for bringing in more natural light and enhancing views without taking up much space.
When paired with sliding or French Doors on upper floor rooms, a modern Juliet balcony provides the necessary safety barrier when the doors are open to increase ventilation. If you are considering an interior Juliet balcony, here are some ideas to inspire you.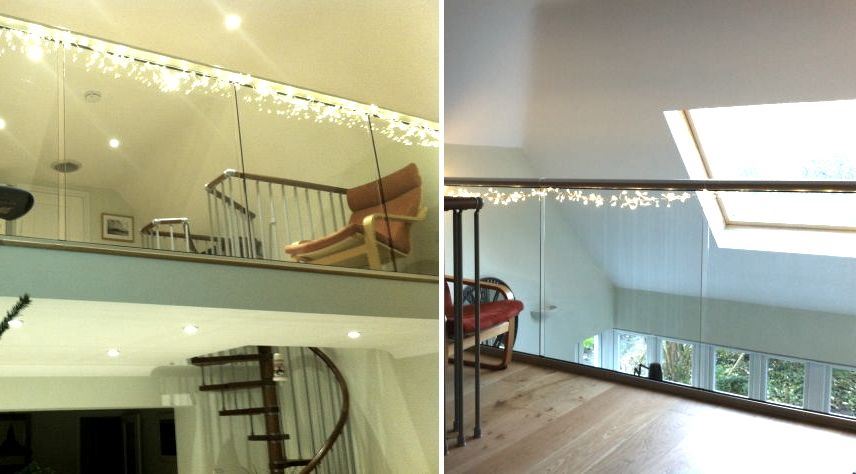 ​
Let in the light
An interior Juliet balcony with glass panels can really enhance the light levels within your home, bringing in more natural light and brightening up rooms, whatever their size. And the great news is that a custom size glass interior Juliet balcony can be achieved up to 4100mm wide without posts.
Types of Interior Juliet balconies
Personalise your interior Juliet balcony to suit your individual preference, lifestyle and application. For a truly 'invisible' appearance, a Frameless Juliet balcony satisfies the secure barrier requirement while delivering that all-important seamless view. Virtually no maintenance required!
Or you may prefer the reassurance of a visible handrail to touch or lean against in quiet contemplation of all you survey. Balconette offers a choice of two aluminium handrails, the smaller rounder Orbit System or the wing-shaped Aerofoil System with a more substantial and distinctive appearance.
Bring the outdoors closer
With the trend towards more working from home these days, an interior Juliet balcony can turn a study into your own individual, light-filled workspace. Replacing an existing window with full-height French Doors and a Juliet balcony can really add the 'Wow' factor to any home office.
Positioning the desk back a little means you can open the doors on warmer days and enjoy the view, with the added benefit of extra fresh air to aid your creativity.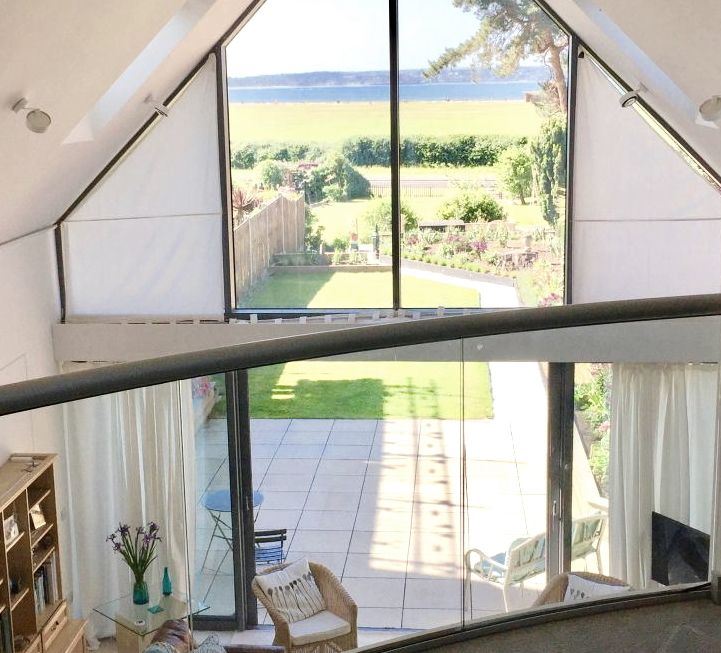 Extending upwards to expand your living space with a loft conversion is a cost-effective way to add value to both your home and lifestyle. Whether you use this extra second-storey accommodation - for work, sleep or play - an interior Juliet balcony brings in welcome light while the clear glass with no vertical supporting bars makes the most of elevated views.
For double-height living areas with a mezzanine or galleried landing overlooking the ground floor below, installing an interior glass Juliet balcony creates an instant talking point. With clean and clear lines, this modern-looking Juliet balcony will look good in all types of contemporary and older properties.
If you are considering an interior Juliet balcony as part of your next home improvement project, our knowledgeable and helpful team at Balconette is on hand to give you all the help and advice you may need.